African women challenging the status quo in aviation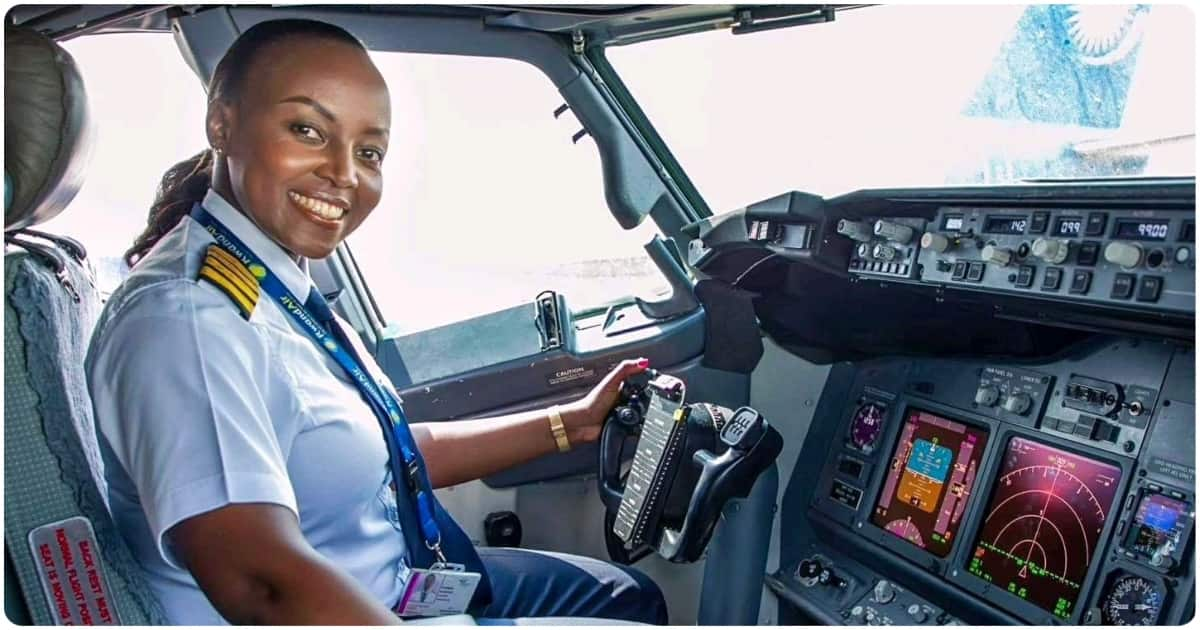 According to a 2019 working paper by the International Labour Organisation, of the 130,000 airline pilots in the world in the early 2010s, around 4,000, or 3 per cent, were women, and of these, only 450 were captains.
Another study by the World Bank shows that 17 countries have laws restricting women's roles in the transport sector, including certain civil aviation occupations. For instance, the Russian Federation recently passed amendments to a law containing a government's list of 456 exclusively male jobs considered harmful for women's health.
Much as women have been allowed to become pilots, metro conductors, truck drivers or railway drivers beginning January 2021, the amendment did not include a change for 100 jobs, including aircraft mechanic.
These statistics clearly show that the occupations in civil aviation still remain gender-segregated even today. Pilots and mechanics are predominantly men while the biggest percentage of cabin crew are made up of women.
However, many women have challenged the status quo in aviation like their counterpart Elise Raymonde de Laroche, from France, who was the first woman pilot to fly solo in an airplane. She obtained her license in 1910, only seven years after the Wright brothers made their historic first flight.
Following in these footsteps are two great women from Kenya; Peninah Karanja and Captain Ruth Karauri.
Captain Karauri, a pilot with Kenya Airways made international headlines when she recently heroically landed KQ 100 B787 at Heathrow Airport in the United Kingdom amidst the raging storm Eunice.
Despite the strong winds, Karauri expertly landed the plane, earning her high praise and respect from several leaders.
In a video clip recorded soon after the incident, Karauri says: "The flight conditions were strong winds and it was quite a bumpy ride. However, thanks to the training we have received at Kenya Airways, particularly in the simulator, we have been prepared for such a scenario."
"We used all our training expertise and skills that we have managed to learn over the years at Kenya Airways and we handled the landing expertly," she explained.
According to media reports, Karauri had always aspired to be a pilot since she was a child. Later in life, she realised that learning how to fly a plane was a costly endeavour that would cost her family a lot. Fast forward however, she was assimilated by KQ and has since risen through the ranks to become a captain.
In neighbouring Rwanda, Kenyan born Peninah Karanja has also defeated the status quo in Rwanda by being the first female pilot of the country's major airline; RwandAir. She currently pilots the Boeing 737NG.
Her promotion did not come as a surprise to many given her outstanding performance while attending Limuru High School. While many of her colleagues waited to enrol in universities roughly a year after high school, Karanja thought out of the box and left for South Africa in 2004 to pursue a course in piloting at 43 Air School in Port Albert.
Here, she gained all the necessary skills and licenses qualifying her as a commercial pilot. In addition, she acquired skills in aircraft maintenance, aviation security and air charter as well as airline and flight safety.
Karanja later joined RwandAir as a pilot and served as First Officer in 2012 where she excelled, impressing both her workmates and employers. She was then promoted to captain on May 12, 2013 barely a year after joining the airline. She has also inspired some who have followed in her steps including Rwandan female captain Esther Mbabazi.
Her roles as captain range from operation to safety of the flight. She ensures that the airplane's operational system is functioning well, briefs crew members and ensures good communication with air traffic control to ensure safe take-off and landing.
It is definitely refreshing to see such women take on the reins and excel in roles that were previously considered impossible for women to take up. As the world celebrates women this month, it is important to recognise those who have made large strides in their respective fields in order to inspire a more gender balanced future where women can thrive.