All you need to know about using your mascara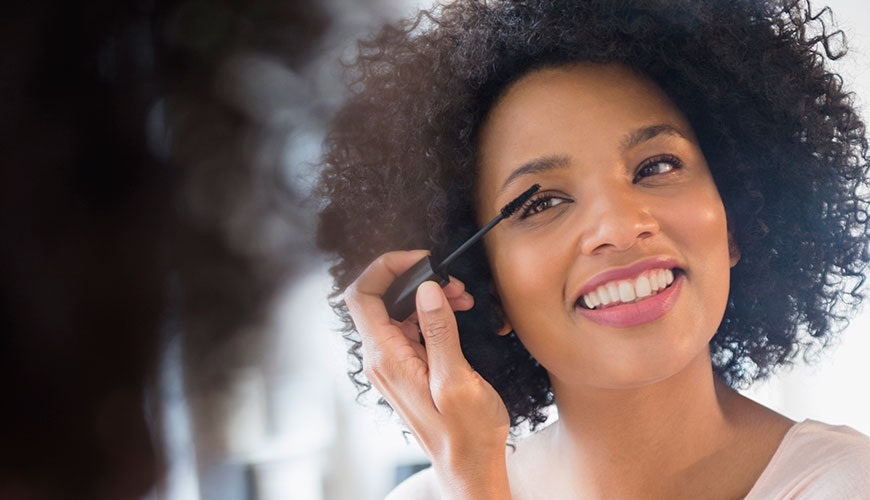 Fuller eyes, lush-looking eyes, all that and more will get most women excited. In any case, who would not want to achieve the bold look mascara affords you?
However, Franchier Kushemeire, a certified beautician, warns against daily usage of mascara saying it can cause inflammation, and irritation.
"Inflammation comes from a build-up of mascara after failing to completely wash it off and this could in the long run cause your eye lashes to fall out," she says.
Kushemeire adds that sharing mascara is not advisable as it can lead to eye infections. "It is not good to share makeup such as mascara or any other eye make-up because since there is the possibility of transferring ailments between users," she explains.
Some women get irritated when applying mascara, which Kushemeire says could arise when the contents enter the eye.
"Moreover, some people love using waterproof mascara since it lasts longer. However, this mascara is not easy to remove and needs oil based make-up removers which can disrupt your tear film," she says.
Additionally, after three months of use, mascara must be discarded because it is easily contaminated with bacteria when exposed to skin.
To avoid turning a good makeup item into a disaster, she gives a few tips:
Always rub the bottom of your mascara container between your hands to warm up the contents making it easy to use.
Apply mascara from the base to the tips using a single swipe. If you wish to add more, wait for the first application to dry.
Always apply mascara after applying eye shadow and eyeliner.
After application, do not curl the eye lashes as it can bend, and pull them out, which creates a messy look.
Avoid wearing waterproof mascara everyday because it is harder to remove and can lead to loss of eyelashes. It is ideal for hot days or wet weather.
Oftentimes, telling good and bad (or ineffective) mascara apart is not easy but here are a few pointers:
It is invisible: After a few mascara applications, there must be visible change. However, when you see no effect to the lashes, it is an indication that you need to get new mascara.
Excessively wet: Wet mascara is difficult to work with as it causes the lashes to cluster.
It is chunky: Do not mistake chunky for volume because when mascara is firm, it is either old or too wet. Good mascara must allow you apply a couple of layers without weighing down your lashes. For great results, allow the first coat to dry before applying another.
Lashes easily get uncurled: When this happens, chances are, the mascara is weighing down your lashes.