Dressing the rectangle shape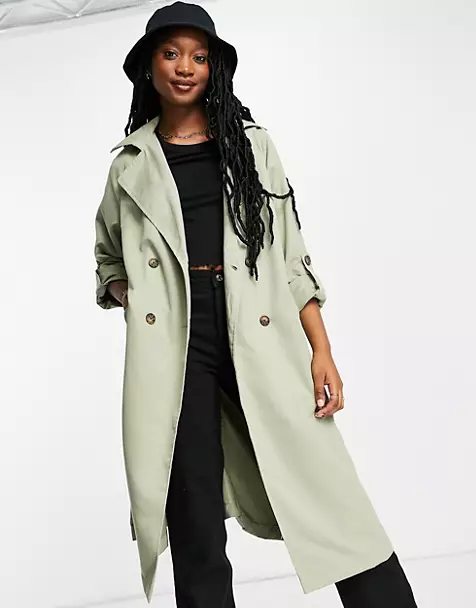 While a cloth may look amazing on a mannequin, it will not necessarily look amazing on you. The secret is in knowing your body shape so that you wear clothes that flatter your shape.
Looking at the rectangle shape, Ezra Walter Kabali, a designer with Safi Na Zuri Fashion House, says it is characterised by shoulders and bust that are equal to the hips and a waist that is not well defined. To dress up this shape, he suggests the following:
Tops and Jackets
Choose the right neckline. Higher necklines, such as turtlenecks, mocks and crews flatter a smaller bust and longer neck, while more open necklines, such as v's and scoops are better for a larger bust and shorter neck. Seeing that rectangle bodies come in both variations, it is advisable to pick the ideal neckline for your upper body.
If your goal is to create movement or curves on top, look for styles that feature ruffles, colour blocking, and diagonal lines. That is because this will move the eye around and make you appear less straight.
Tops with belts, drawstrings or wrapped waists will help to create curves and give your midsection definition. Peplums on the other hand are great for creating a waist and adding volume to your hips.
Tops with rounded details such as scoop necks and curved hems will soften a straighter figure, while linear shapes such as boat necks and straight hems will add structure to a rounder figure.
To create movement on your upper half, go for tops with interesting sleeves, like cuffed, flutter, bell or layered. Tops that end at your hip or below are the best option. Conversely, shorter tops will create a harsh line across your midsection, making it appear wider.
If you are trying to create curves, look for jackets and coats that are nipped in at the waist, or belted styles. However, if you are embracing your lack of curves, single-button jackets work well, as do unstructured styles like a boyfriend blazer.
Dresses
As with any body shape, the waist of your dress needs to properly hit the waist of your body. Therefore, some 'rectangles' look great in a fit-and-flare style, while others who have no defined waist should look for shift or swing dresses.
Shirt dresses seem to work particularly well for 'rectangles', with or without a belt.
To create curves, try a much-fitted sheath dress, or a wrap dress.
For a modern alternative to dresses, go for jumpsuits and rompers as they can be just as flattering on your body.
Bottoms
To create curves on your lower half, wear much-fitted skirts, jeans, and pants.
However, when it comes to skirt styles, ruffles, pleats, and cargo pockets will add volume to your bottom half, creating the illusion of curves, while straight, bias, and pencil styles are great for your curve-less hips.
Skirts that flare out from the waist, especially in structured fabrics, will give your hips some volume, making your waist appear smaller. Again, it is less about the specific skirt style, and more about what you are pairing it with on top.
Avoid "curvy" fit bottoms but look for modern fits that are straight through the waist and hips.
Shoes
To lengthen and streamline your legs, keep your footwear and hosiery of low contrast. For instance, avoid ankle straps on shoes. Match your shoes to your hemline (pants) and to your skin (dresses/skirts/shorts).