Evelyn Lagu: A Legacy of resilience and inspiration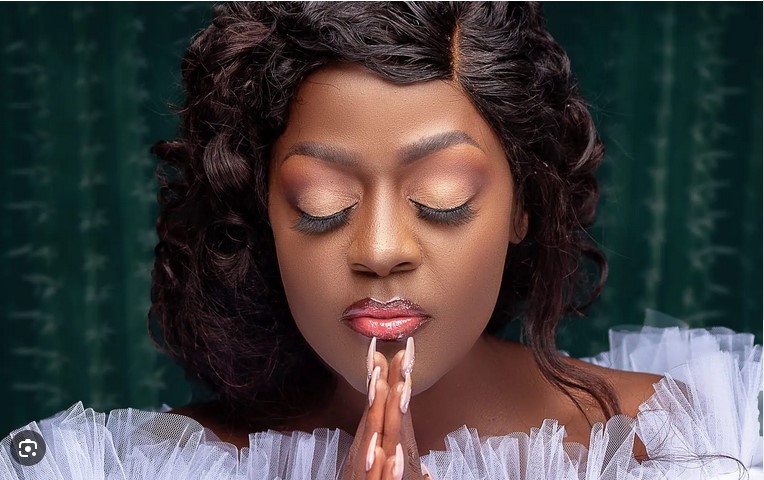 In the annals of Ugandan entertainment, there is a name that will forever shine brightly, Evelyn Nakabira popularly known by her stage name Evelyn Lagu. Her journey from humble beginnings to becoming a beloved icon was nothing short of remarkable.
Evelyn Lagu was born on June 1, 1982, in what was then called Masaka District, but is now called Kalungu District. Her parents died when she was young, so she never got to know her dad. From a young age, she exhibited a talent for singing that could not be ignored, and her dreams of becoming a renowned musician began to take shape.
Her career in the entertainment industry started in the early 1990s and with her soulful voice and charismatic presence, Evelyn Lagu quickly became a favourite among music enthusiasts across Uganda and East Africa. Her ability to connect with her audience through her music was unparalleled, and her songs, including Testimony, Ogumanga, Mbulila, Kasita Bakuleka, Mbeerawo Sikyatya and Ngukuwade, among others, often touched on themes of love, life, and social issues.
However, life wasn't always smooth sailing for Evelyn Lagu. In 2018, she was diagnosed with kidney failure, a health crisis that threatened to silence her beautiful voice forever. But true to her resilient spirit, she didn't let this setback define her. Instead, she courageously shared her journey with the world, raising awareness about kidney disease and the importance of organ donation. Her story inspired many to take action, and her determination to live life to the fullest was nothing short of inspirational.
In June 2021, Evelyn was flown to Turkey to conduct a kidney transplant but medical experts stopped her from the procedure reasoning that her health status was not suitable for it.
She was hence advised to continue taking dialysis as they reasoned that a transplant could lead to her earlier death than expected. Family members say Evelyn always had to go through a dialysis process twice a week. Despite her health challenges, she continued to perform and record music.
Tragically, on September 18, 2023, Evelyn Lagu passed away at the age of 41, leaving behind a legacy that will forever be etched in the hearts of her fans and the music industry. Her music, her advocacy, and her unwavering spirit will continue to inspire generations to come.