Mago, impacting children in slums through literacy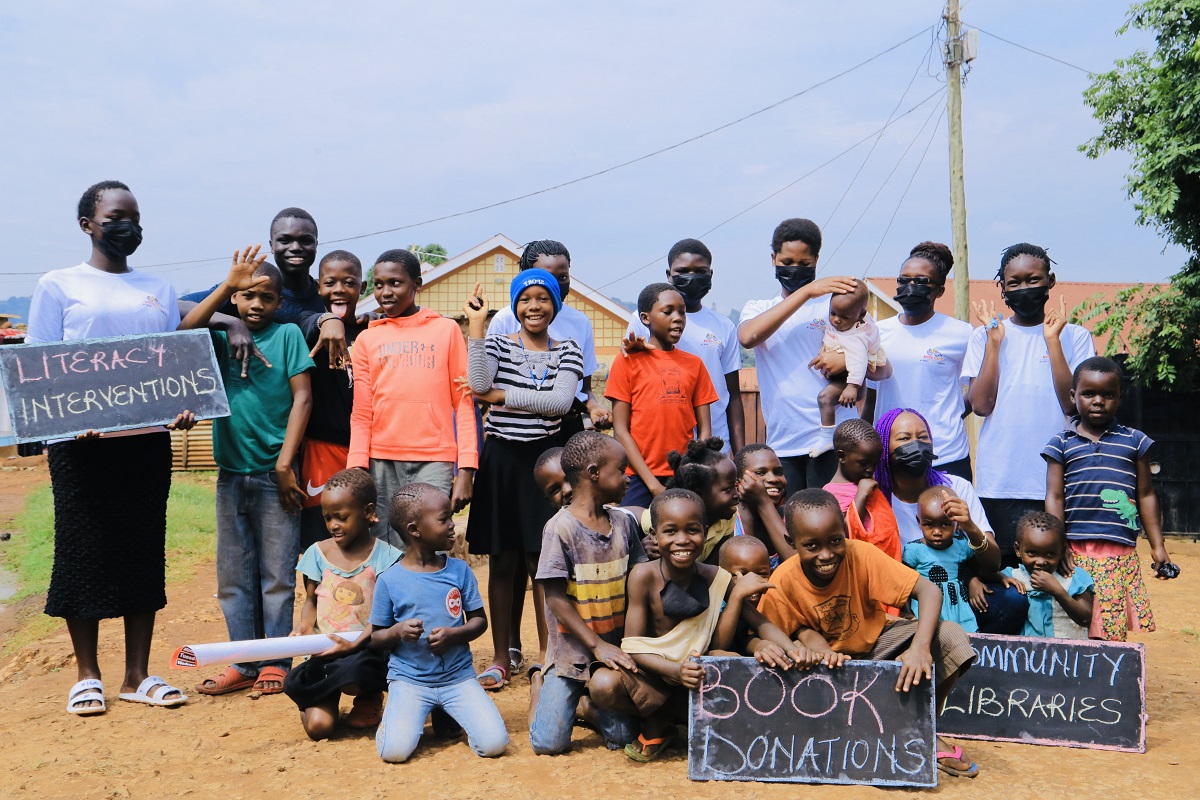 Somewhere in Nsambya, a Kampala suburb, is a community filled with chatter and banter. The smiles on the children's faces are undeniable and their energy is infectious. No, it is not kwepena or a football game; these are groups of children in an open air classroom.
The children are divided into classrooms under the tutelage of literacy advocates. The journey started in March 2020 with the onset of the first Ugandan Covid-19 lockdown.
Previously, Hafsa Mago, an educationist, wrote children's books in the African context with a focus on sharing relatable content such as boda-bodas, and women carrying things. "I also engaged in building libraries in communities to allow children the opportunity to read often. It also allowed for the training of parents on the benefits of early literacy."
The first library set up was in Mpigi District. "At the time of building it, there were also high defilement rates and the library worked as an awareness centre as well. The other is in Fort Portal; deep in the craters and this one is aimed at encouraging reading and bringing the communities together. There are also libraries in in Gayaza and Wakiso." These are self-sustaining with models and income-generating activities to keep them running.
With the love for early literacy, Mago believes in the power of training a child to read and write from a young age. Therefore, when lockdown made it impossible for her to move among communities, she resorted to door-to-door activities (read and write book clinics).
"We started the programme to teach the children because in these communities, education interventions are unheard of as homesteads do not have TV sets to watch the teachings or internet to follow any online teachings. We started with two children but have since grown to have at least five communities in different areas. Nsambya is one of them and it has two communities with 60 and 80 children. Sometimes, we do door-to-door deliveries of study materials."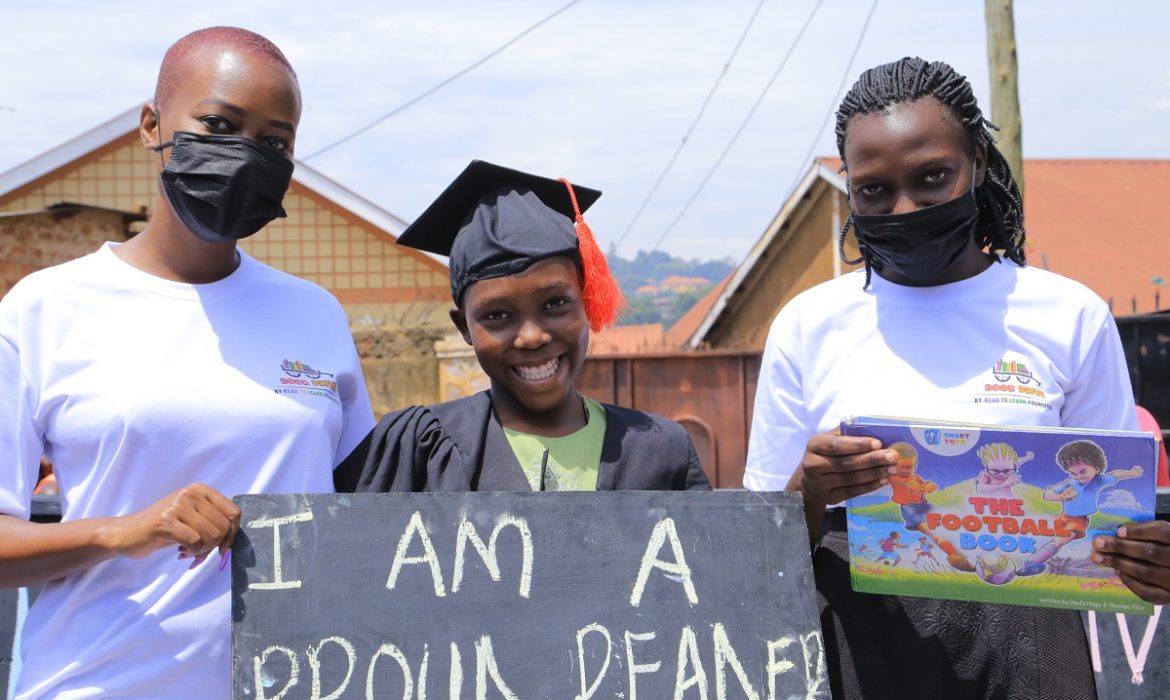 However, doing this alone was becoming tedious, forcing Mago to engage other people. One such person is Hellen Mutesi. "I am required to lead and train the champions that teach in the different communities. The desire to be part of this cause is drawn from the fact that I believe that education is instrumental in life. Creating an impact on the children drives me, more so those in the slums because many do not have access to education."
While the book drive is concentrating on the two nearby communities; Nsambya and Nabweru, there are several others such as Mpigi, and Jinja. The far-to-reach communities are monitored through the footages they send of their daily activities. In Nsambya, learning takes place on Monday, Wednesday and Friday.
"Our classes span from Nursery to Primary Six and our focus is English, Mathematics and spellings. This is because we believe that these will enable them to remain active despite school closure," Mutesi shares.
With an increased number of children and communities, funding became a problem yet packing up was not an option. Therefore, Mago introduced a tourism activity- books and beats in the ghetto, a fun experience where a group of 10 people book as tourists on the Tubayo App.
"The tour comprises of us taking you to the learning communities and we use the money to buy learning materials for the children. On top of that, we buy food items because most of them come from families where they only eat once a day or once every other day. As such, one of the motivators for the children is the meal they get every day. As a tourist, one gets to learn about the ghetto, and also enjoy performances by the children. You will also get a feel of the community when you interact with the locals who have a lot to share, say pan-roasting unshelled groundnuts. That way, rather than beg for money, we hit two birds with one stone," Mago intimates.
Future plans
The response has been amazing because they have had to be in one community or another almost every weekend. So far, many people have booked the tour as a birthday celebration and they spend three hours in the community of their choice.
Even when the schools open, Mago says they intend to keep the drive running. This is because, sadly, many of these children will not return to school since their parents lost jobs as a result of school closure and other factors. Some had not yet started school.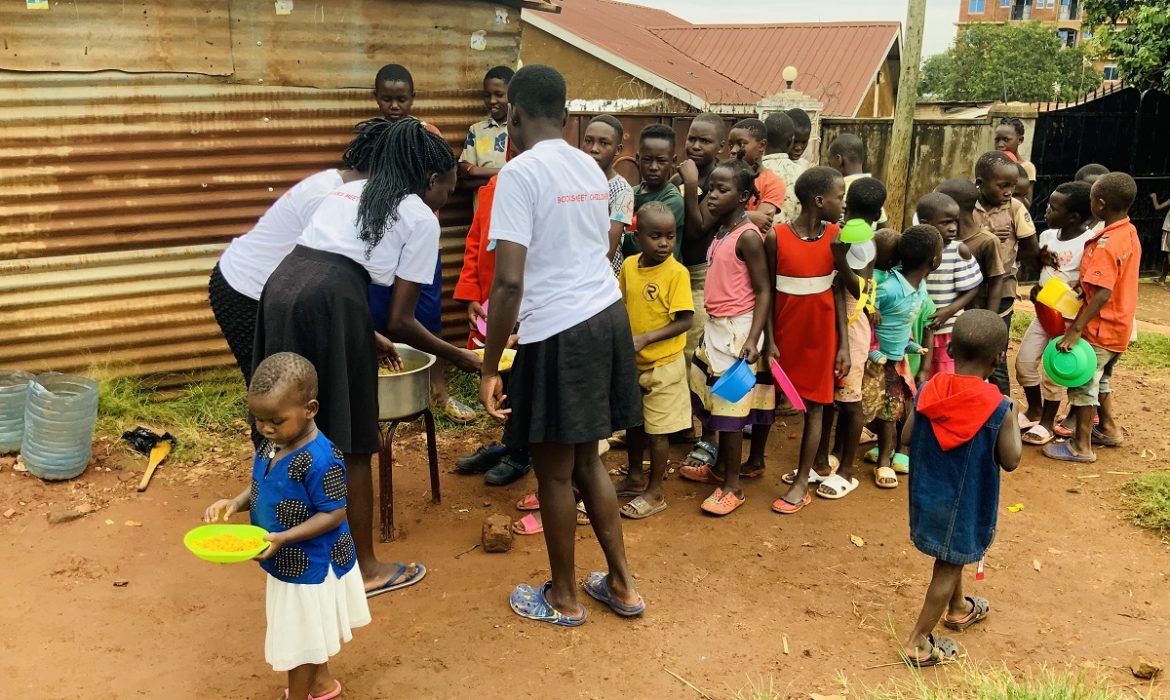 The book drive also makes room for sponsors to enhance a child's education and Mago advises that they take on the whole education package for a minimum of three years for it to make impact. "Our reasoning is that within the three years, the parents would have been able to save some money to continue with the education. Additionally, taking on the whole education package means the child will not have any disturbances accruing from being sent home owing to one missing item or another. At the moment, we are in partnership with schools that are not far from the children, in every community and whose fees structure is not high. Currently, our focus is on government aided schools."
At the end of every month, there are assessment to evaluate the children and a graduation ceremony is held to reward children that have excelled in spelling and writing.