On trend: Biker shorts and how to style them like a pro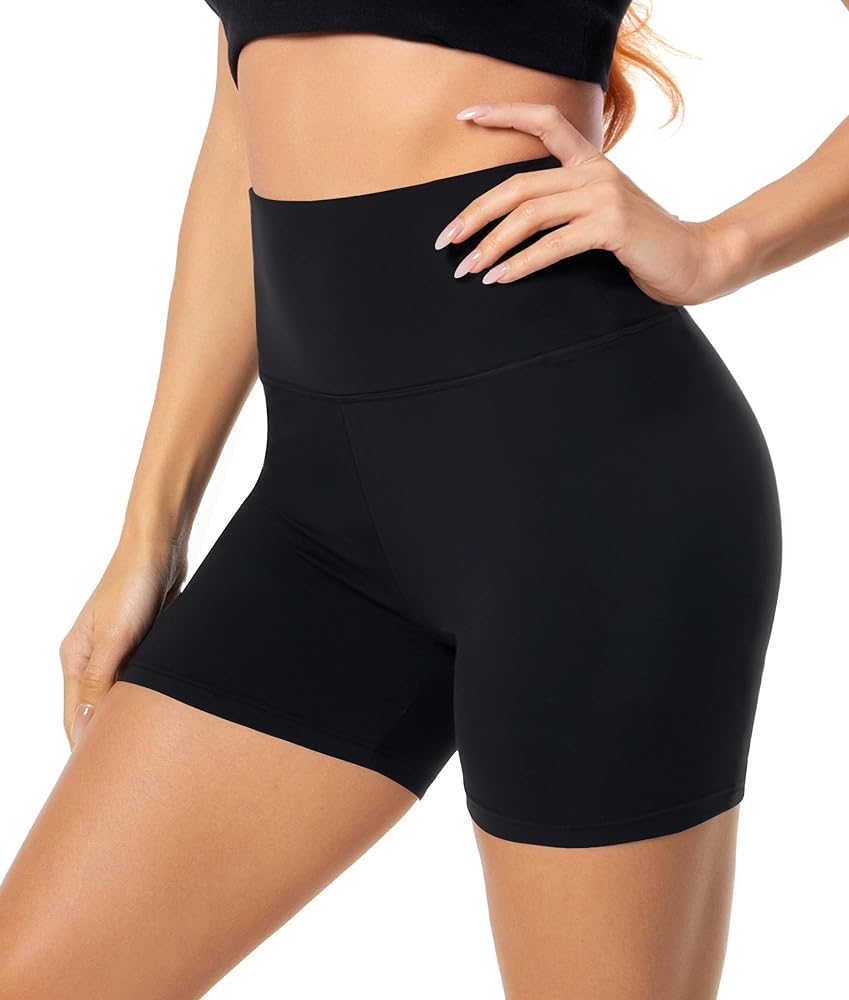 On the streets, in the mall, in music videos almost everywhere, the ladies are back to the comfort of biker shorts. A trend that keeps coming back undetected, and catches everyone like a wildfire.
Biker shorts are stretch, well-fitting and because of the ease, they are super comfortable. Except many fitting shorts, bikers can be worn anywhere and are versatile, anyone would be sold on first attempt.
However relaxed biker shorts are, it is quite hectic finding what to match them with for special events. But worry not, we heard your cry. Here are some expert suggestions on how to wear biker shorts;
Bikers and blazers
This is the perfect pairing for a classy formal event, it is chic and the blazer brings out the respect for formal. Any day, anytime this outfit will still give you the comfort you desire along with the right fashion statement. Pair this with sneakers, strap sandals or knee boot heels and rock that lunch meeting.
Biker shorts and boyfriend shirts
This is probably what everyone knows about biker shorts outfits, every female who loves fancy and simplicity would definitely choose this outfit any day. Although most people prefer to wear big tees, you can switch things up by tucking in or making a knot in the front. This outfit is not complete without sneakers, vans or some strap sandals. Remember to blow us away with a strappy handbag preferably in rich leather brown or shiny black Gucci.
There is some degree of fashionable chic a matching set effortlessly gives off. If you're buying your biker shorts online from Shein for instance, they will recommend matching sweatshirts and same color sneakers to pair with. Note that a matching set saves you a lot of time and allows you to spend less. Ensure you buy high quality material for the biker shorts, to avoid itching and irritation when you sweat. Poor quality clothing can easily tear and get stained which is not good since this is a body fitting form of clothing.
Try the new monochrome trend
The secret to sticking with one color is that it helps the outfit look uniform and elevated. Monochrome outfits speak for themselves; the colours are very vibrant, aesthetic and in style.
We are accustomed to associating biker shorts with simplicity but how about we try being extra and shock the red carpet, puff sleeves, sequins, plaid jackets and hats.
Yes, this may not come as familiar in your imagination but try it because the outfit is one of the most elaborate. Corsets have made their way back into the 21st century and they are every celebrity's favourite. This outfit will have you making headlines if you choose the right pair of heeled boots.
Crop tops are well known for letting out some skin and matching them with biker shorts is ultimately an excellent choice. A cut out, loose, turtle neck or crop top will give the celebrity look you aim to achieve with this outfit.
Pairing biker shorts with designer vintage cardigans and Zara sandals will give you the 'hey fancy mama' look while keeping you warm. Whatever you choose to pair your biker shorts with its all in the details, just make it a point to feel confident and comfortable in this amazing outfit.