The long denim maxi is the new mini skirt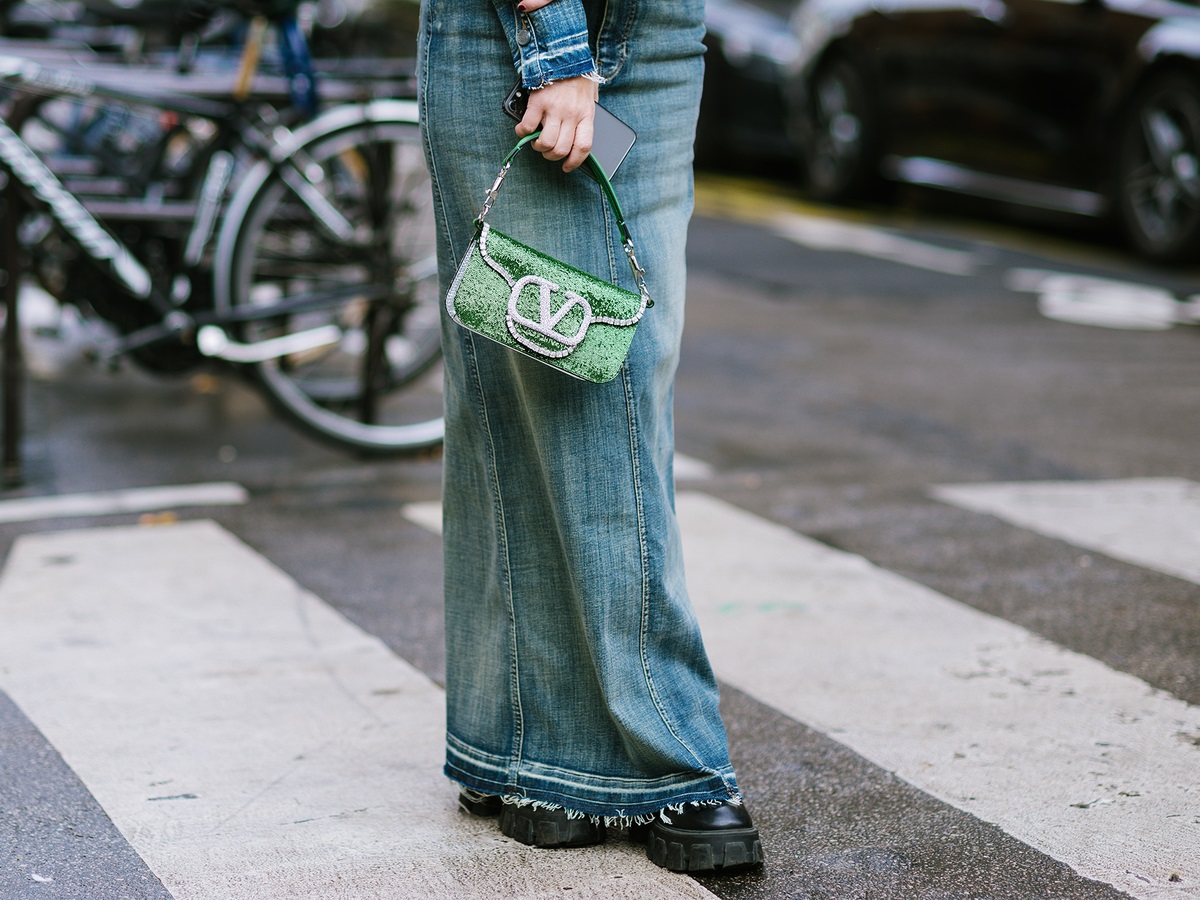 We are back to the roots, we have finally returned home to long maxi skirts, unlike the past years where short and miniskirts were the epitome of fashion. In 2014, Uganda saw women marching to the streets to protest the miniskirt ban. The law led to a heated public debate online, in court and in the news.
However, the denim maxi skirt has taken over in recent days. The good news is that the denim maxi skirt is not only fashionable and comfortable; it satisfies the longing African culture that honours a covered-up woman linking her to virtue and purity.
Rita Ashemeza, a Ugandan fashionista and v-logger based in Switzerland, describes denim maxi skirts as being extremely fashionable and comfortable.
"They are comfortable and trendy. However, they are more suited and flawless on girls inches taller as they give a good elongation of the body. Women who love trends could rock them,'' she says.
While denim jackets and jeans have maintained their position on the runway, long denim skirts had lost their place not until this year when Europe based celebrities at the spring 2023 collection rocked them.
The Denim maxi skirt has a beautiful hemline, often looking like it's patched or altered, a slit on the front or just elongated enough to only show the peep of the shoes. It makes one appear taller and thinner due to the elongation element it bears.
Luckily, this beautiful garment does not segregate. It flatters anyone between 5 feet to 6feet tall and provides a sense of comfort and safety for any woman. Disregard fashion statements that uplift curvy features; this skirt is indeed the grace of fashion. It is interesting how designers always find a way to entice jeans back to our wardrobes.
Where to wear the skirt
The denim maxi skirt can be worn anywhere from a night out, to cocktail parties, Sunday fun days, fashion events, and even to church. It entirely depends on how you style it.
Crop tops and jackets
Being a long and covering a lot, the blouse or top should be a little simple and fitting or just a bit revealing depending on your taste. This could be a backless top, a crop top or even a tweed half jacket could be some good matches if you're going for a more casual look.
Sweaters and body suits
If you're the kind that loves it simple, you can still find your comfort covering up with a sweater or body suit and still splendidly rock the maxi denim skirt.
Boots and sneakers
Since these are floor sweeping skirts, shoes seem to be of no worry but a good skirt deserves a good shoe to complete the look. Knee high boots are the perfect pairing to compliment your skirt if it has a high slit. You may also opt to pair your this fashion piece with some wedges, heels or even sneakers for a more casual look.
The don'ts
Never, on any day in any state, should you wear the denim maxi skirt in areas where the terrain is threatening. For example, don't wear this skirt on rainy days unless you plan to travel by car.
In whatever colour, material or shade, enjoy the explicit privilege of being your own stylist with this trendy skirt and let the world appreciate your uniqueness. As an added bonus, your judgemental clan members will be pleased and so will the church women.