Time to pack light; the case of mini designer bags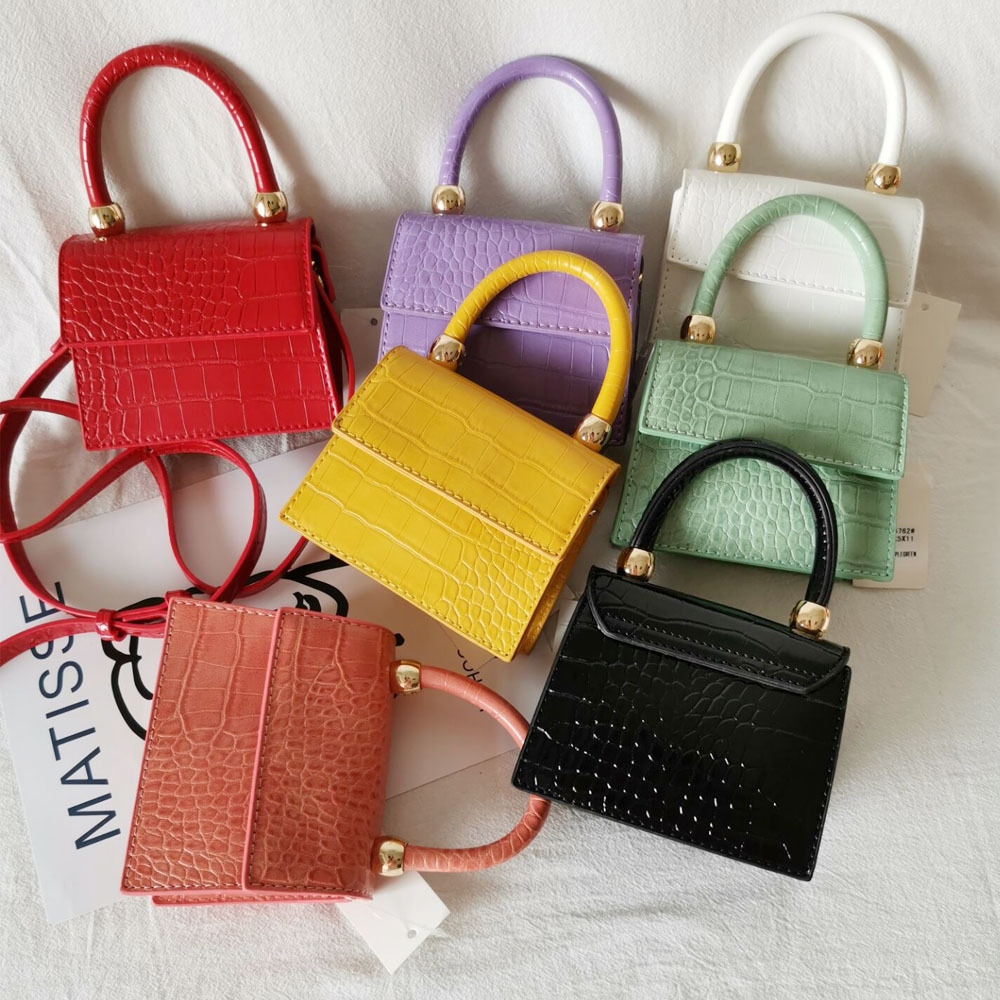 Forget the old times when women would carry all their belongings in a handbag. The new generation are quickly transitioning to carrying less and looking simple yet composed.
Mini bags are amazing and something every woman should adopt. They come in very beautiful attractive classy colors, are easy to carry and can accommodate only essentials. Throw in some lip gloss, a hankie, mobile phone and a few things that are absolutely necessary.
They are specifically designed to elevate an outfit; no matter how vintage it may look. These designer bags are definitely what you need to pull off that classy chic look you desire.
What makes them special is that, they are versatile; they express confidence at its highest and will speak before you speak. They are small yet make big statements and can be the center of attention for your entire look.
They come in shapes like oval, square, box, rectangle vintage and other customized shapes.
Some have shoulder handles while others are just suited with a bow and others have a buckle up belt.
These mini bags are famous creations of Louis Vuitton, Balenciaga, Vivienne, Gucci and may seem quite pricy for some people but they are worth it. They range from shs. 80,000-300,000 on the Ugandan market.
In some countries, men who love fashion and appreciate art are actually using these small bags as their new wallets and fashion pitchers.
Here is a selection of designer mini bags to add to your wardrobe
Short handle bag.
Now that we have transitioned to carrying less, the handle has got to be reduced too. This bag replaces coins bags and the like. The only difference is that you can carry more in this and at the same time enjoy the fashionable sensation of a woman that loves herself dearly. You have probably seen girls wearing these on vintage pants, designer jumpers and expensive sneakers. These literally get lost in the shoulder, call them armpit bags but they are 10 out of 10's.
Box bags
Do you want to stand out but at the same time maintain a low profile? Then a box bag is your best choice. It is structured like a box, but polished to look and give off a new dimension kind of feeling. They have both top handles and/or shoulder straps to give your hands some space to pause and are perfect for evening soirees and weekend outings.
Mini hat box
Some may call it the circular little bag; it can't carry much but it carries its weight with the stylish design and its ability to be worn on the shoulder. Get it in vintage darker colors and pair it with some boots for a sophisticated look.
Buckle bag
Exactly what you're thinking, it has a belt like element that gives it a whole explicit look and keeps everything inside safe. Buckle bags give off the clutch feel but this time, in a simpler and less tiring way.
Metallic box clutch
Recall the old metallic briefcases that click to open? This bag brings up the nostalgia but in a classy, composed way.
Furry/feather mini bags
Warm, cozy, fluffy and cute, this bag is the best companion for cold weather. Mix and match this bag with a jacket, coat, heel boots, shades and a nude-colored head sock.
Silky bridesmaid bag
This one tells the untold stories; it practically looks like an ''I won a lottery bag.'' It is small, beautiful, clean and mighty. It is made using the silk material, soft, gentle and makes a beautiful flowery shape at the top when closed. Some come with bow-like handles and they are the perfect selection for a happy party. Take it to weddings, or other parties, as long the part is themed classy, simple.