A local's guide to Kabale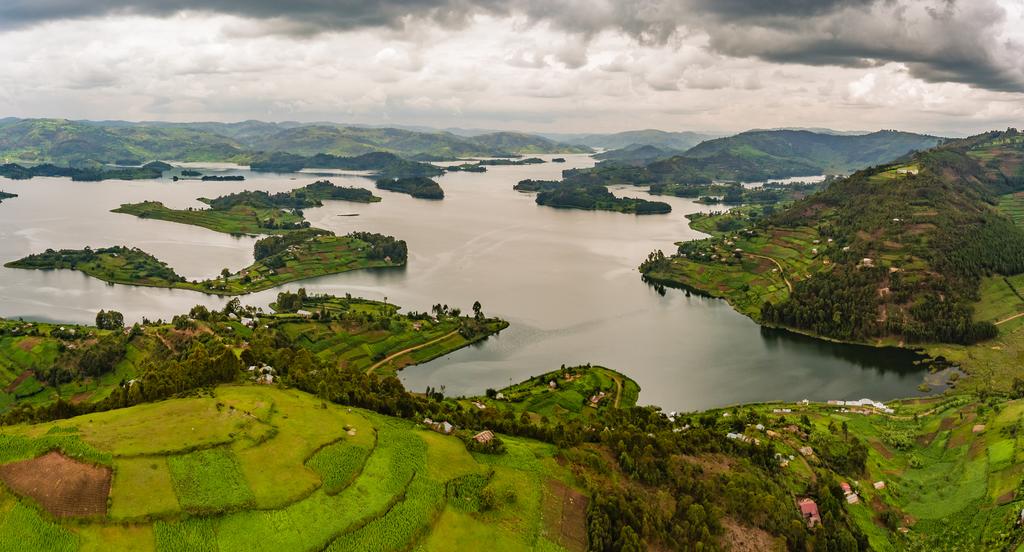 Looking for one of the best travel destinations there ever have been, or are you looking to get away and experience life differently?
Kabale, originally known as Kigezi, is a city of discovery. The people are warm, the drinks are cold and a warm coat is a must carry.
Usually referred to as "Omuka" which means home, this place brings the true feeling of home. The people are as transparent as a mirror, everything is so real; no "China made" and the hills are magnificent.
The name Kabale means a small stone in the native Rukiga language and I must say the inventor must have had his day with the needless stones and decided let there be "Kabale".
Well, let me tell you how to navigate the Switzerland of Africa and where to go.
Kabalaga
Commonly known as Kabalaga to the locals, this is the small town you reach after climbing one of the most hilly, unwinding roads a few miles to Kabale town. At this small trading center, you are able to catch extraordinary amazing views of winding roads going through hills like snakes and if you fear heights, don't look out the window, but what will be there to tell if you miss such an exhilarating and bloodcurdling experience. Look out …
Kachwekano
The Kachwekano road connecting to Muko, is another place to check out. It gives you a super cool display of Lake Bunyonyi and is extremely perfect for Gorilla trekking. It is also shorter compared to the other Bunyonyi roads and easily accessible.
Food
White Horse Inn
If you're looking to enjoy a hot pizza with a good crust, White Horse hotel specializes in satisfying your taste buds when it comes to the Italian food invention. The White Horse Inn features a restaurant, bar, a shared lounge and garden in Kabale. You know what makes it even special, they have a Nutella pizza. Imagine that!
Café Bea
If you want the experience of class and continental meals, this is the place. I must warn you that Bakiga are not lovers of fast foods or deep-fried chicken. Local organic food is what makes them healthy, so you will find so many local food restaurants with great food portions.
Travel
Lake Bunyonyi
A place of little birds, Lake Bunyonyi is the best place to be. The lake is surrounded by 29 small islands by steep terraced hillsides and magnificent views. The place is very cold during the night but warm at midday. There are so many activities to do while there like bird watching, bungee jumping, boat rides and fancy candle lit dining.
Amagara Byoona
This is a retreat island of Lake Bunyonyi that caters for both budget and independent travellers that are looking for relaxation, great views and very unique accommodations facilities. It has a restaurant, room service, bar, garden and children's playground. It is one of the many places that will give you the adventure you're looking for.
Bizarre discoveries
Crayfish and lobsters
The cray fish commonly known as "Engara" in Rukiga was introduced to Lake Bunyonyi in the 1970's.
According to media reports, the Crayfish originally from the Louisiana red swamp crayfish, was introduced to these waters in the 1970's and instantly began to thrive because there was plenty of space to lay eggs. To the Bakiga, this has not yet populated their menus but the tourists enjoy them so much. Despite its unattractive look, food providers in Kabale see lots of potential in the new delicacy. Restaurants at Bunyonyi have Crayfish pizza and it is one to die for if you love sea food.
Culture
Karecera's Samosa
Karecera is a household name in Kabale, famously known for his huge, stuffed samosas that never loses in quality or quantity. If you leave the town without tasting this centuries old samosa recipe, it's on you.
Enturire
A local drink that takes you to the moon, yes! The honey and mixture of fermented sorghum porridge does not only bring you to a fill but challenges your taste buds. Packed with nutritious components and healthy benefits, consider it as the water of the land.
Omuramba
This alcoholic local brew is made through a fermentation method and is usually taken as a celebration drink at parties, ceremonies and meetings between men. I must warn you; it is strong and needs a hard head. This drink is occasionally served instead of manufactured beer.
Language
The most spoken language is Rukiga which shares a lot in common with Runyankore and can easily be understood if you're accustomed to Bantu languages. "Keije" is the traditional way of greeting, used with older people but "Agandi" or "Oreire ota" are also used to say hello. Among youth it is "sawaa" borrowed from Swahili and the reply is "Yeah". Well, there you go, I believe you have been shown around. Now take that trip.
By Hedwig Arinaitwe