Because women are tolerant in nature, they can do anything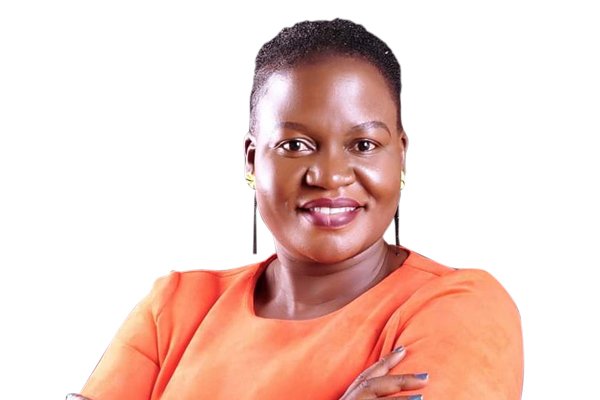 Unless we break the barriers that society and we have set, it unfortunately goes without saying that women are boxed in. Mrs Florence Nambooze Bbale, a registered land surveyor, has walked where several women dare not. She had always hoped to become an electrical engineer but on getting her results, she had missed her course of choice by only 0.9. Yes, it was disappointing but this was also the shaping of her destiny.
Then after taking what was next offered; land surveying, her first job was working on an Electric Pipeline Project. Unfortunately, it ended only six months later. Thereafter, came the opportunity to work at a gold mine in Mubende District.
"I did not tell anyone until I got the job. Then on learning about my new posting, my father said by the time I returned, civilisation would have left me behind."
Despite the comment, Mrs Bbale went to work and stayed in Mbale for one year until a job opening at Buganda Land Board (BLB) came through.
After 12 years, the chief surveyor, external business at BLB, says there are habits that have helped her remain relevant.
One of these is taking action. "When I set myself to do something, I organise, plan, prioritise and go for it. That is coupled with maintaining a positive and optimistic attitude."
Mrs Bbale says she has also come to appreciate that everything happens for a reason, so she always looks at the sunny side of life. "I know that in the long run, most things take care of themselves." Mrs Bbale also believes in building networks by exchanging ideas with others as well as collaborating with people in and outside her field.
"Networking functions and opportunities are also important in developing your contacts that come in handy to develop your business or career. You also need to educate yourself because you are never too old. Therefore, sign up for courses or seminars relevant to your career or business. Pick up new skills, even on Google."
Having served as Chairperson of Women in Surveying under the Institution of Surveyors of Uganda, Mrs Bbale is always up for the challenge. As such, she advises women, irrespective of their career path to get a business sense by recognising entrepreneurship opportunities in every situation.
"It is the best way to succeed. It is also imperative that we learn to take risks, so you exercise the skill of looking at the pros and cons. That way, you will easily take calculated risks rather than simply diving into an 'opportunity'."
Mrs Bbale also calls on women to believe in themselves and have a plan because no matter how crazy the idea may seem, believing in your own success is integral to achieving it.
A lecturer at Ndejje University, Mrs Bbale also encourages any woman that is struggling to make it that it is our nature, as women, to be tolerant. Therefore, persevere and do not give up. She further advises, "In all that, remember to buy land. It is the only asset that appreciates in value over time."