Celebrating Uganda's female writers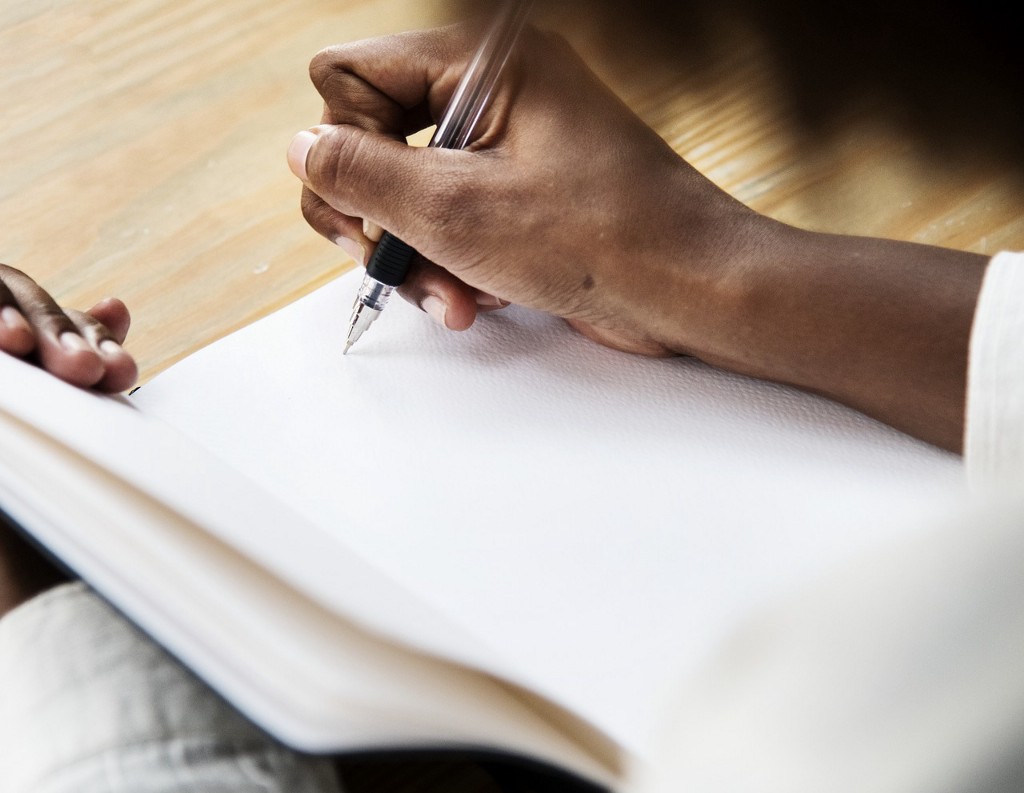 In the past, women in Uganda suffered from the stereotypical world where they weren't given a platform to express themselves, until the recognition of the power of the pen.
Through literature, women have been able to bring to life beautiful stories and express their grievances which has spurred change.
Female writers are celebrated for sharing authentic stories from their lives, and our literature can reflect the real emotional landscape of Ugandan women. We recognize some of the Ugandan women that have stood up for the rest through literature.
Jennifer Nansubuga Makumbi
Jennifer is a phenomenal short story, folklore writer, born in Uganda and currently living in Manchester, United Kingdom. Her writing was nurtured at a tender age through reading Mills and Boons novels and has progressed over the years. She has won various writing awards and her novels have been shortlisted in global competitions.
Her first novel, Kintu, was listed for the Etisalat prize in 2014. The book starts in 1975, three years after Idi Amin expelled the Asians from Uganda. In the same year, she won the Commonwealth Short Story prize.
In 2019, "Manchester Happened" her first short story collection was published and she was awarded the prestigious Windham-Campbell prize for fiction in 2018. Her new book, The First Woman, a powerful feminist book tells the story of the young girl Kirabo's journey. This particular book won her the Jhalak prize competition in 2021.
Most of her writing is inspired by her life story and growing up in Uganda, brought up with divorced parents. She reveals that she had fears and worse still her only hero (her father) was brutalized by Amin and she was forced to find her place in the world at a young age.
Her other books "Let's tell the story properly" and "A girl is a body of water" are also finding their way into the minds of readers and are amazingly put together.
Hilda Twongyeirwe
Hilda Twongyeirwe is a Ugandan writer and editor whose work has been published in creative and nonfiction in different anthologies and journals. Hilda was formerly an English language and literature teacher in secondary school, and in later 2003, she retired to do development work.
She is currently the Executive Director of FEMRITE – Uganda Women Writers Association, an NGO that focuses on promoting women's writing in Uganda. She is a recipient of 2018 National Medal and 2018 Uganda Registration Services Bureau (URSB) Award, both for her contribution to Uganda's Literary Heritage and Women's Emancipation.
Twongyeirwe is also member of The Graca Machel Trust Women in Media Network and Action for Development.
Some of her books include Fina the dancer, A beautiful children's book, Nothing to see here, Dare to say and Hanging out dazzles, No time to mourn, Never too late and so many others in which she contributes.
Violet Barungi
Violet Barungi is a writer and editor born on December 18, 1943. She has edited several publications published by FEMRITE and written several books. She sometimes writes under the pen name of Hope Maya and some of her notable works are the novels The Substance and Cassandra.
Violet Barungi's first short story, Kefa Kazana, was published in Origin East Africa, an anthology of short stories edited by Prof. David Cook and broadcast on the BBC in 1964. Her play Over My Dead Body won the British Council New Playwriting Award for Africa and The Middle East in 1997.
Her plays include The Award-winner, a stage play written to commemorate women's creative works in the new millennium (unpublished) and an unpublished radio play, The Bleeding Heart.
She has worked as a Book Production Officer at the East African Literature Bureau , senior Book Production Officer at Uganda Literature Bureau and an editor at FEMRITE.
She also writes for children and has produced 11 titles in that genre by various publishers, including Oxford University Press, Kenya, Macmillan Publishers and Uganda Children Writers and Illustrators Association.
Barungi is indeed an exceptional wordsmith and has written over 10 books and plays including Over my dead body, The Award Winner, Tit for Tat, Our Cousins from abroad, Hope restored, The boy who became king, Jena breaks a promise, Lucky escape, The baby in the forest and Change of heart.
Beatrice Lamwaka
Beatrice Lamwaka is a Ugandan writer born and raised in Alokolum, Gulu district. She is also a global press journal journalist whose work specializes in reporting about gender-based violence. In 2011, she was shortlisted for the Caine Prize for her story "Butterfly Dreams''. As a writer she belongs to the African writer's trust and is also a member of FEMRITE.
Her article "Inside I was standing" published by Africa arguments explores the submission of Ganda culture that requires women to kneel for men and how it can be navigated.
Her keen interest in human rights inspired her to start Arts Therapy Foundation a non-profit organization that provides psychological and psychosocial support, to people affected by the two decades of armed conflict in northern Uganda, through creative arts therapy.
Her short stories available online include: Queen of Tobacco, Butterfly Dreams, andVengeance of the Gods.
Gorreti Kyomuhendo
Goretti Kyomuhendo is a Ugandan novelist and literary advocate. She is a force in Uganda and Africa's literary scene and was last year selected chief judge for the AKO Caine Prize for African writing, one of the biggest writing contests in Africa. Her writing career started at New Vision and Daily Monitor newspapers in the early 90s where she contributed as a writer.
Kyomuhendo has been internationally recognized for her novels such as Waiting: A Novel of Uganda's Hidden War.
Set in the seventies during the last year of Ugandan dictator Idi Amin's brutal regime, the book defines the often surreal rule, the fear and courage of a small close-knit society uncertain of what the edicts of a madman or the marauding of his disintegrating army will bring with each day.
Safe for years in their remote Ugandan village, thirteen-year-old Alinda and her family are suddenly faced with the terror of the self-proclaimed "Last King of Scotland" when troops of his use the local highway to escape anti-Amin Ugandan and Tanzanian allied forces.
With her pregnant mother on the verge of labor, her brother anxious to join the Liberators, and a house full of hungry siblings, neighbors, and refugees, Alinda learns what it takes to endure terrible hardship, and to hope for a better tomorrow. The book evokes a young African woman's tales of confronting the brutal end of Idi Amin's dictatorship 
Kyomuhendo is a lover of children and has published many books for the youthful minds. Her first novel The first daughter made 25 years last December and her writing career looks like it has just started. Some of her other famous books include Waiting and Secrets no more.
If writing is something you would want to take on career wise, or wish it for your children, these are some of the women to emulate and their books are available on Amazon and other sites.