Chebet raises Uganda's flag in Mauritius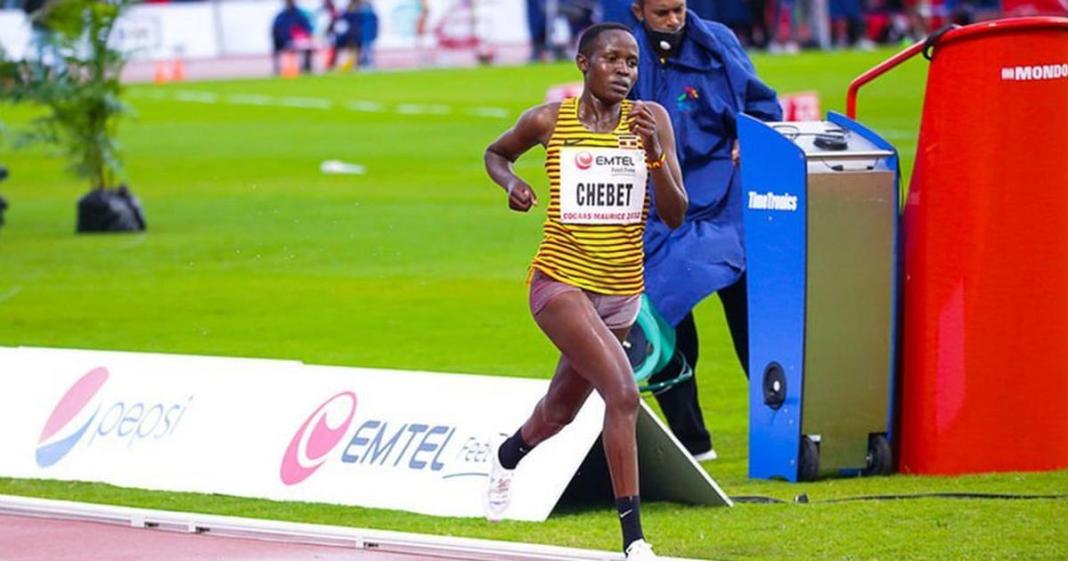 Since Friday, Racheal Zena Chebet had worryingly watched as other countries bagged medals but Uganda had none. For instance, our neighbours, Kenya dominated the medal standings from short and long-distance races,bagging 23 medals. It disturbed her so much that she failed to sleep well.
The five-day tournament was turning out badly for the Ugandan team present at the Africa Senior Athletics Championships in Mauritius. That was not helped by the cold and rainy conditions at the Cote d'Or National Complex in Saint Pierre that many participants complained about. Then a ray of hope shone when Chebet after 25 laps (women's 10,000m), finished second in a time of 32 minutes and 17.66 second, winning her silver, the only medal, for her country. The winner of the race was Kenya's Caroline Nyaga who completed in 32:12.61, followed by Ethiopia's Meseret Gebre who ran for 32:25.97.
Her spirited fight, surely saved team Uganda from returning home fruitless, catapulting the country to the third from bottom in the medal standings. This was also fuelled by the fact that three years ago, Chebet had, by 23 seconds, missed being on the podium. That was after coming forth in the 10km race at the World Cross-country Championships in Aarhus, Denmark.
After getting her medal, Chebet, who is based in Kenya said she was happy for inasmuch as she had wanted gold, like any other competitor, had got that silver. "It was windy and had been since morning. In the first laps, we were going slowly then the pace went up, and I tried to push," she said excitedly.
However, we should remember that several of Uganda's top athletes opted out of the tournament ahead of the World Athletics and Commonwealth Games starting next month.