Even as a young girl, I was always interested in makeup
"I thank myself for working hard because apart from putting in the effort, I am my only competition," Agnes Ahebwa, a makeup artist, wife, mother, and hairdresser says.
Ahebwa's love for beauty started when she was seven years old. She remembers plaiting her dolls' hair, which transitioned to plaiting her own hair while at university. At times, even when she had nowhere to go, she would apply makeup just to marvel at the final result.
Growing up, the proprietor of Agy's Makeup worked with her mother at a shop in Owino Market. However, the Shs2,000 she got as daily pay was not enough to help Ahebwa meet all her needs as a university student. She thus opted to cut the women traders' eyebrows charging Shs2,000 per person. Then, transport cost from her home to the city centre and back home was Shs1,000 so, making between Shs6,000 and Shs10,000 a day was a blessing.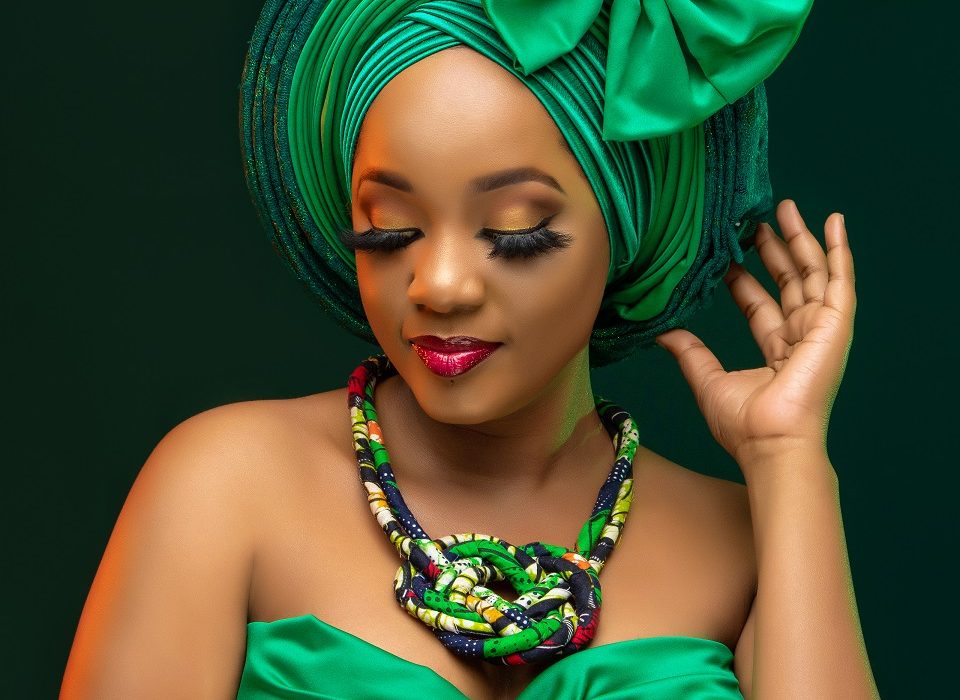 Launching
During that time, she also often browsed the internet for beauty and fashion tips and was drawn to doing exotic makeup. The only challenge was that Ahebwa had never met anyone in Uganda who does it. That was until she met Rachel Atuhaire (Makeup by Rea) on November 21, 2014 during a birthday photoshoot.
"She amazed me because she was doing exactly what I aspired to do. At that time, I had also spotted Fyona KIrabo, a former Bukedde TV presenter who also did the same makeup. She was at the top at the time and gave me an inner competition as I envisioned myself doing better."
Ahebwa took the opportunity of meeting Atuhaire by the horns thereby asking if she could work with her to better her skill, to which Atuhaire agreed. "Only if you can watch me work and then practice. I do not know how to teach," Rachel told me. The agreement between trainee and master was that Ahebwa would work for the studio in exchange for learning.
Learning special effects makeup
The next day, as Ahebwa went for her first review appointment as well as doing an assignment of setting up a Facebook page for her work, she met a lady; Eva who was shooting a series – Beneath the Lies. In this area of makeup, Ahebwa was also drawn to making special effects such as blood and Eva's work amazed her. Coincidentally, the web café where she was going to open her page was run by another acquaintance who pushed her in the same direction.
"I had made a website for him years back so as we talked briefly, he urged me to meet Michael Wawuyo because I had hinted to him that I also desired to do special effects. I gave Mr Wawuyo a call and incidentally, he was also looking for an apprentice. Confirming my interest, I started the journey of learning special effects."
Working with Atuhaire at I Love Photo studio, Ahebwa was blessed to work with clients such as NBS TV, NTV, and New Vision as a makeup artist. On the other hand, with Mr Wawuyo, she was introduced to The Queen of Katwe and was the only Ugandan makeup artist on the scene. After that, he also introduced her to New Vision to do the Coffee Shop followed by another production called Pappi. When she was on the movie set, Derrick Ssekamatte, who later became her student, stood in for her and it was the best of both worlds.
Starting family
However, between 2016 and 2018, Ahebwa became pregnant and took a break from the movie industry.
"I did not have the energy needed on a movie set. Additionally, with all my pregnancies, I had several complications, which aggravated matters. That said, I usually take breaks when raising my children until they are three or five years because I desire to instil in them certain values. Beyond that age, I am certain that regardless of who they are with, certain precepts will not change."
During that time, someone took up her Facebook page name prompting Ahebwa to change it to Makeup by Agy.
Mentoring makeup artists
To keep the money stream open, Ahebwa started to do bridal hairstyling as well as teaching and several of her students have made it in the makeup world. These include Beats by Deryk, DaphineD, Cathy of Top Notch in Mbarara and Shamia Faces.
"I follow up on my students because I find it disturbing to pass on a skill to one who will not use it. I am so proud of Dereck because he keeps on improving himself, never settling for less. I feel that it was a great opportunity to be part of his journey. It is amazing to look at those you have mentored become better than you. For instance, when I hear that Top Notch is the best in Mbarara, I am overjoyed."
Despite all the ugly shakeups that have happened, Ahebwa is proud to have inspired many in the beauty industry as well as change the face of the movie industry. "Previously, people were averse to the makeup I did on the scenes saying it is too much. Today, it is trending for TV presenters and I am thrilled that my efforts paid off."
Clients
Ahebwa's first paying clients were musician Sheebah Karungi (on her birthday) and gospel artiste Julie Metesasira (for an interview). Then there was Hilda Bahati, a life and relationship coach and Sheila Gashumba, a TV presenter.
"In 2015, when I first worked on Sheebah, my charge was Shs50,000 per session. However, today, that has changed to between Shs100,000 and Shs150,000. For bridal makeup, I charge Shs500,000 for the matron and the bride. However, the hair goes for between Shs800,000 and Shs1.5m depending on what they want."
From Sheebah, Ahebwa learned to focus and give people a chance. However, among all the clients, Sheila was the best because she always pays even when she brings her friends. "She also recommends you to others, never keeping quiet about good service. That is something many of my clients never did."
Challenges
There is a lot of pride which can cause one to lose out. It all starts with the fact that your clients will feel attached to you, making you feel indispensable, which breeds pride. Then others set several appointments with clients at the same time which interferes with service delivery.
"My way of doing things is that all my clients are special. Everyone that comes to me is worth celebrating. That way, I work on first deposit, first appointment."