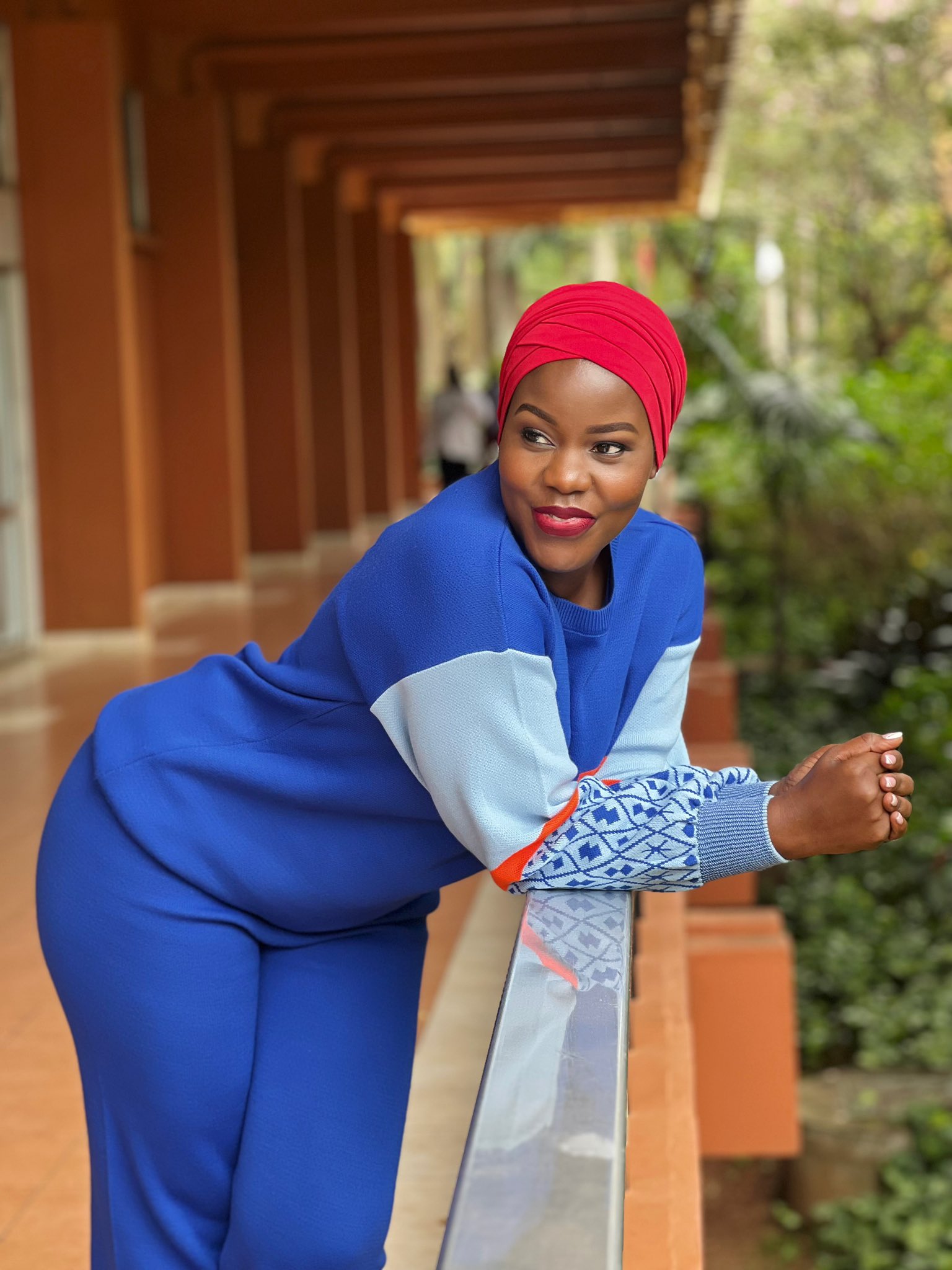 Faridah Nakazibwe: 17 years of uplifting women
Faridah Nakazibwe is a celebrated media personality who has for the past 17 years used her platform and resources to empower girls and women. She is one among Uganda's most inspirational women, who are not only exceptional at their work but compassionate towards those who are less fortunate.
Education and background
Faridah Nakazibwe recently graduated with a master's degree in Business Administration from Victoria University in Kampala. However, her education journey started way back in Masaka town.
She was born in August 1984 in Sembabule district to the late Hajji Shakib Senyonjo and her surviving mother Hajjat Sarah Senyonjo. She is the second born among eight children.
Nakazibwe started her education journey from Kisozi boarding primary school and later joined Bwala primary school where she completed her Primary Leaving Examinations. She then joined Taibah High School in Kawempe, Kampala, where she sat for her advanced level examinations, attaining the results required for entry into university. Thereafter, she joined Islamic University in Mbale district to pursue a three year degree in Mass Communication.

Upon completion of her degree, Faridah Nakazibwe was hired by WBS television before its closure as a television news reporter.
Career
Whereas her parents preferred and believed she was made for a career in fashion and beauty, Nakazibwe had other plans.
She revealed in a media interview that her television career was born out of a compliment someone gave her.
"I looked at all the options in journalism and the times we used the camera at University, I realised I felt at ease in front of it. Then someone said I looked good in front of the camera,'' she says.
Faridah joined Nation Media's NTV in 2006 as a News anchor for the Akawungezi Luganda news bulletin, and was later promoted to co-producer for the same.
Due to her exceptional commitment and passion, she was offered a chance to host the Mwasuze Mutya show, which later became more associated with her name.
"Mwasuze Mutya'' is a sit down conversation show that dives into the lives of remarkable personalities in the community with an aim to inspire and motivate.
Apart from being the face of Mwasuze Mutya show, Nakazibwe founded a charitable organisation called Smile Nakazibwe Foundation which provides assistance to struggling families.
Brand ambassador and influencing
Early last year, Nakazibwe was unveiled as a brand ambassador for Chipper Cash together with other celebrities like Anne Kansiime. Chipper Cash is cross border money transfer investment co-owned by one of Uganda's biggest investors Ham Serunjogi and a colleague Maijid Moujaled from Ghana.
She is a natural at influencing and making sure the brand gets the attention it seeks, that's why brands like Maria's bridals, Unilever, Sums snacks among others have utilised her talent.
She is also very passionate when it comes to fashion and has recently decided to concentrate on her own "Mimi's closet'' mainly specialising in female Muslim wear.
Rewarded for empowering fellow women
In 2022, women in the Parliament of Uganda recognised and rewarded Faridah Nakazibwe for her role in uplifting women in the media fraternity using her platform.
The award was named "The Parliament of Uganda appreciates Faridah Nakazibwe for your dedication and service made towards women empowerment in the media fraternity."
Although she recently resigned from television, her impact through the Mwasuze Mutya show is truly evident. From helping people find their voices, to providing a platform for women to empower others, to helping the vulnerable find assistance. Nakazibwe is indeed an inspiration for the younger generation and has greater plans to even do more.
She is a mother to two teenage girls and according to her various interviews she is raising them to be very confident and valuable young women in society.
"Every woman's success should be an inspiration to another. Together, we shall continue to rule the world directly and indirectly,'' she said in a tweet.