Hannah Karema crowned Miss Uganda 2023/ 2024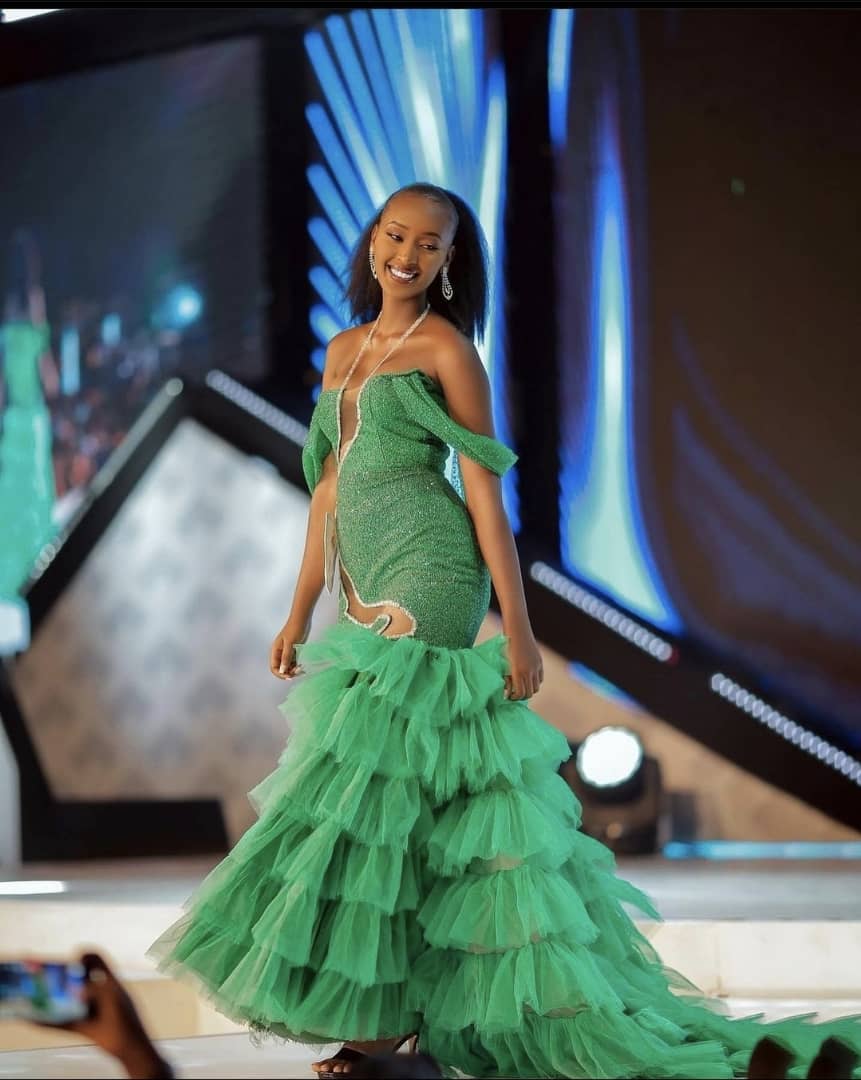 On March 18th 2023, the buzz around the country was centred around who would be picked as the fairest one of them all at the long-anticipated Miss Uganda pageant for the year 2023. All roads led to the UMA Multi- Purpose Hall in Kampala where the grand finale of the Pageant took place.
Over the years, young ladies have taken part in the Miss Uganda contest for a chance to be crowned queen and take part in the International Miss World Pageant. This year, Hannah Karema Tumukunde was announced winner with Whitney Martha Ademun and Possy Premah Agwang coming in as first and second runner up respectively.
The event was well attended by an expectant crowd with Dr Ronnie Mitch Egwang and Anita Fabiola as the day's hosts. The judges for this round were Liz Ricketts Namutebi, Robert Lukyamuzi, Mrs Manuela Mulondo, Grace Amme, Jackie Matovu, Peter Igaga and Stella Nantumbwe. Throughout the event, the audience was entertained by performances from top artistes such as Jackie Chandiru, Vamos and Levixone, among others.
As Miss Uganda, Hannah won herself a Toyota Wish car and she will now go on to participate in the Miss World Contest. She received her crown from Elizabeth Bagaya, former Miss Uganda who did a catwalk as she went to hand over the crown to the now reigning queen.
Now 24 years of age, Hannah Karema Tumukunde was born and raised in Nakaseke district. She completed her studies at Makerere University after attending Hana Mixed International School and Seroma Christian High School. Currently living in Kisaasi, Kampala, she started her modelling career in 2020 and has now been crowned as winner of the Miss Uganda Pageant 2023/2024.
She started her Miss Uganda journey when she joined other contestants in the boot camp. She emerged among the 21 contestants who would go on to compete for the crown on the national stage. As a representative of the Western part of Uganda, she was popular among the crowds and her fellow contestants for her intelligence, poise and confidence which saw her win the Miss Popularity title.
She went on to be among the top 10 who included Vivian Boonabana, Jerusha Muwanguzi, Christine Mabel Nakirema, Rianne Leila Bateeze, Afrah Kenganzi, Jesca Sserwadda, Whitney Martha Ademun, Priscillar Nambogga, and Agwang Proscy Premah. She then ended up in the top five with Jerusha Muwanguzi, Jesca Sserwadda, Whitney Martha Ademun, and Agwang Proscy Premah. The regional queens were Celine Jackie Azibazuyo from West Nile region, Amviko Desire Diana from Northern region, Vivian Boonabana from Western region, Jesca Sserwadda from Central region and Rianne Leila Bateeze from Eastern Region.
The Miss Uganda Pageant was first held in 1967 with Rosemary Salmon as the winner. However, because she was of British decent, most people say Joy Lehai Kanyarutokye was the first Miss Uganda in 1968 because she was Ugandan by birth. Although not all queens have been well received by the public for a number of reasons, this competition continued to take place over the years. The last pageant was held in 2019 and due to COVID-19 and all the restrictions that came with it, consequent pageants were put on hold till the most recent one.