History is made: Female game changers stand out at an all-male World Cup in Qatar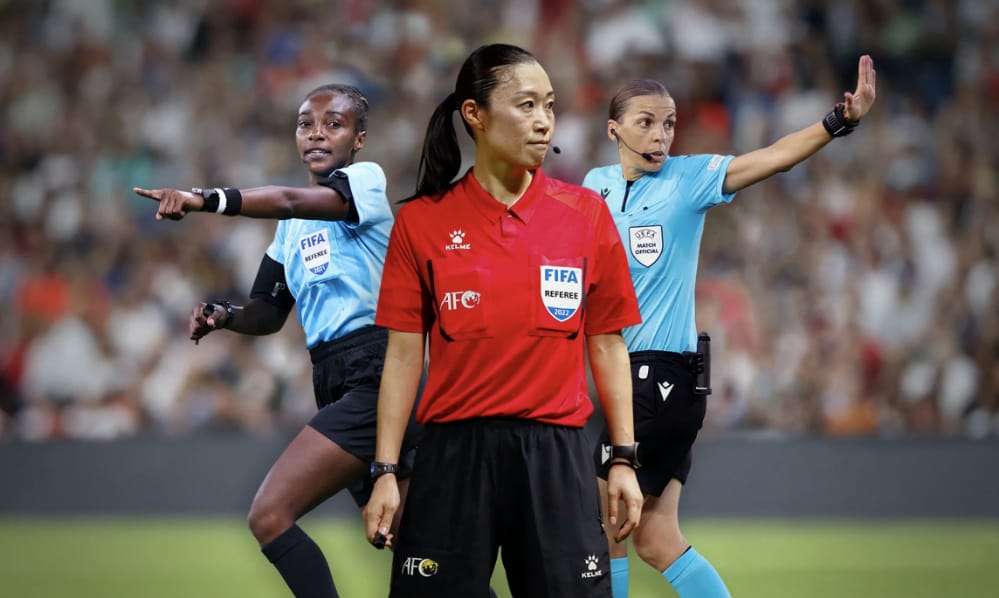 These women have broken the stereotypes, made an impact and created way for many others in sports. Now more than ever women will be inspired to engage in sports and to be assigned bigger roles.
Among them is Salima Mukansanga, originally from Rwanda who made history by being the first ever African woman to be appointed to officiate at the FIFA World Cup this year.
"I worked hard and followed the men's dreams because they were the people surrounding me," Mukansanga said in an interview with CNN.
In her interview, she emotionally told CNN how hard it was, since there were no women referees in her country to motivate her.
"They're all men. We had one World Cup referee here in Rwanda who went to the World Cup twice so he inspired me a lot and I kept working hard to be like him," she adds.
Last year, she broke the record by being the first woman to referee a match at the men's Africa Cup of Nations Finals in Cameroon. Salima also officiated at the Olympic Games in Tokyo.
The World Cup games kicked off on November 21 and will see through till the finals on 18th December, 2022 in Qatar. The 34-year-old female referee is among the six women, who were also selected to officiate at the World Cup, among 36 referees, 69 assistant referees and video match officials.
On December, 06, 2022 Salima Mukansanga was included in the BBC's list of 100 inspiring, and influential women from around the world.
The 6 women making history at this year's world cup include, centre referees Stéphanie Frappart of France and Yoshimi Yamashita from Japan, Back Neuza (Brazil), Karen Díaz Medina (Mexico) and Kathryn Nesbitt (USA) who complete the list as assistant referees.
The news about the change maker women at the world cup broke the internet and many people commented saying they had never witnessed such change and it is indeed a different world cup.
One twitter fan said ''Now, how awesome is this? All female referee team at a men's World Cup match! Let's make this NORMAL!!''
Another user, Kofi Bakor expressed his feelings towards the change in a statement on twitter. ''I wish FIFA would let women referees officiate the remainder of all the World Cup matches and see how some of the overgrown kids would behave towards them.''
However, the head of the FIFA Referees Committee Pierluigi Collina, said the women referees weren't selected because of their gender but for their quality work.
"We have been able to call up female match officials for the first time in the history of a FIFA World Cup. In this way, we clearly emphasise that it is quality that counts for us and not gender," Pierluigi said.
What does this mean for Women in Africa and beyond?
Having more women refereeing at the world cup has really made the games historical. Since matches at the Qatar World Cup broadcast to huge audiences worldwide, it is an encouragement and letter to other women out there to believe, get motivated and pick up the whistle.
For the past years, women in sports have not been given much attention and they are given the least important roles because the world has insinuated that women are not as good as men. This year, the world has witnessed breaking of barriers by the six game changer women.
In addition, the recent protests about Muslim countries including Qatar and Iran trespassing women's rights have been calmed sighting some change brought by the women referees presiding over the World cup.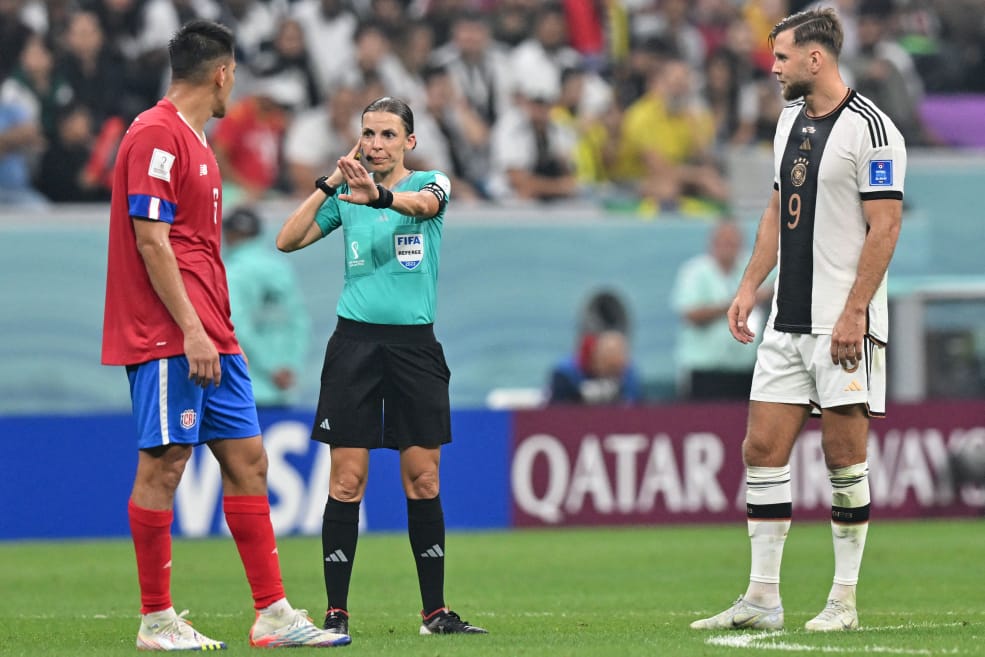 Stepahnie Frappart the woman referee, who presided over the group stage game between Costa Rica and Germany at the world cup in Qatar, says that having female referees at the world cup sends a positive message for women's rights.
Whereas this seemed new to the eyes of very many, Pierluigi Collina persistently argued that it is normal and women should be able to be given the space on the pitch.
''I would hope that in the future, the selection of elite women's match officials for important men's competitions will be perceived as something normal and no longer as sensational. They deserve to be at the Fifa World Cup because they constantly perform at a really high level, and that's the important factor for us," he said.