Homemade biscuit recipe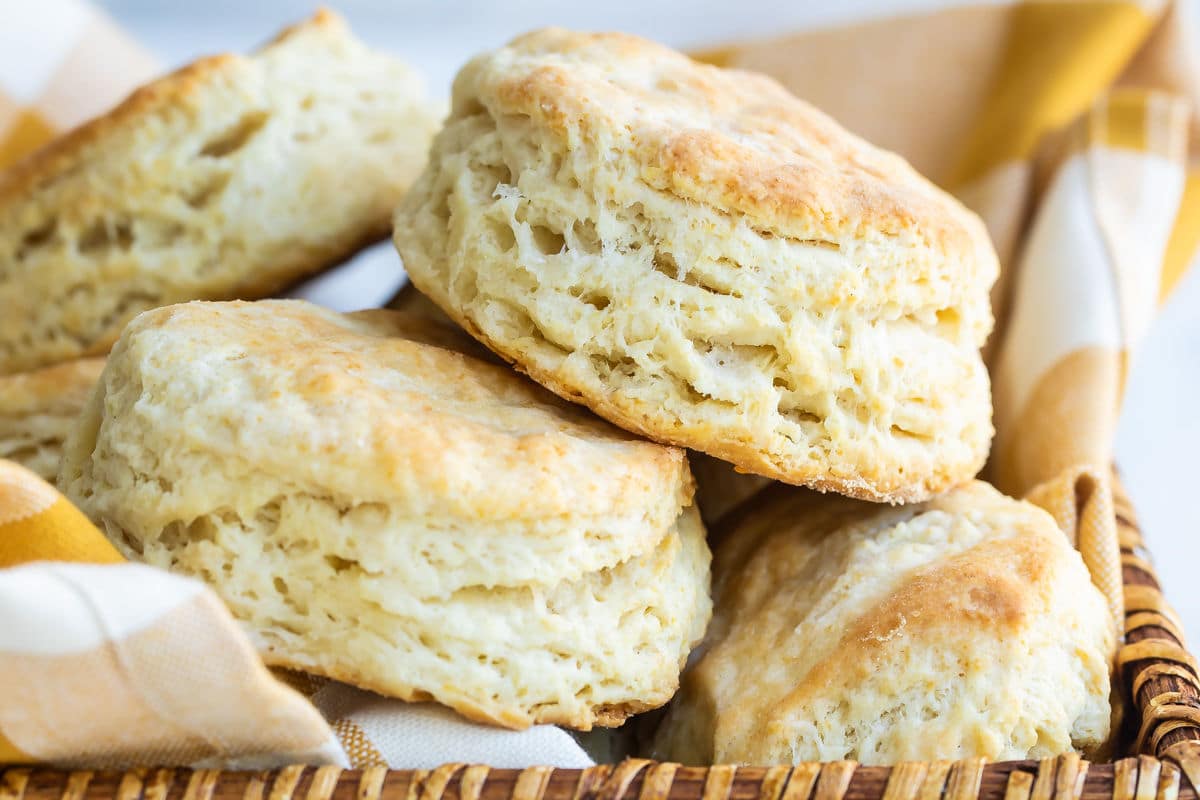 A touch of biscuits is a great addition to any Easter treat. This time, it is homemade biscuits without buttermilk. Not only are they yummy, they are flaky and soft. A fluffy sweet taste that makes milk taste heavenly.
Ingredients
2 cups of all-purpose floor
½ teaspoon of salt
6 tablespoons of unsalted butter
2 tablespoons of baking powder
¾ cup of milk
Procedure
Mix the ingredients
Add flour, salt, sugar and baking powder into the kneading bowl and mix.
Add butter and ensure it is well distributed into the mixture. However, to ease mixing, grate the butter into the mixture.
Then add cold milk to it gradually as you mix. Ensure there are no floor lumps.
Put the dough on a lightly floured surface and knead it using your hands.
Roll the dough into a ball
Squash and pat the dough to make four squares. It is important to use your hands as that gives them a lighter texture.
Put them, one on top of the other and squash them again to form a rough square.
Once again, cut then into four parts and form a flat sheet
Using a biscuit or big cookie cutter, cut the dough into biscuits
Place these on a baking pan lined with parchment paper
Pre-heat the oven to 230 C and bake the biscuits for 14 minutes or until the top is golden brown
Thereafter, take them out of the oven