I am talking and filling spaces to make tech a better place for women – Tabitha
In Uganda, women are underrepresented in the fields of Science, Technology and Mathematics (STEM). According to the UNESCO UIS Report 2018, less than a third of women worldwide work in scientific research & development.
From 2008 to 2019, the percentage of female researchers in STEM worldwide increased by a marginal 4%. In the tech sector, women only make up 17% of the workforce.
Although, the STEM field in Uganda seems to intimidate many women, Namwone Tabitha finds ease and pride in technology and helping other women embrace it.
Who is Tabitha Namwone?
I am Brenda Tabitha Namwone, I usually go by Tabitha. I just graduated from MUBS. I was pursuing a Bachelor's degree in the computing, but I like to think of the business side as mostly silent in my life. I am a co-founder of waape.ug, where I also work as a community lead.
What inspired you to start Waape?
A friend of mine, Collins Mbulakyalo, birthed the idea of Waape at the start of the pandemic and sold us into it. Not all of us were studying, but we had met in different circles.
The prevailing issue at the time was that lots people had been laid off work but many had lots of digital skills that could earn them a bit of money while they were at home. We also noticed that quite a number of people were learning new skills that could keep them occupied while in the lockdown but some were looking at monetising them.
Some were also looking to branching into new career fields but did not have platforms they could use to get work, and employers were pivoting towards remote work and some couldn't find people to complete work and short time tasks then. We saw this gap and came up with the platform http://waape.ug to solve these issues.
Waape is Africa's digital talent marketplace where good talent, people and freelancers can be connected with employers or people looking to hire.
What does it mean to be a young woman in tech?
I'm a young woman in tech who was fortunate enough to have been presented with opportunities that I took, and upon whom chances were taken. So, my skills range from front end development, UIUX, community building, to innovation and technical writing among other things.
I am always excited to see women break into the tech space, thrive and make the world their oyster. To me, being in tech is more than just being able to see and be part of making new and revolutionary products, it goes into seeing people achieve dreams, making life easier for the next person, changing the world around me and realising my dreams.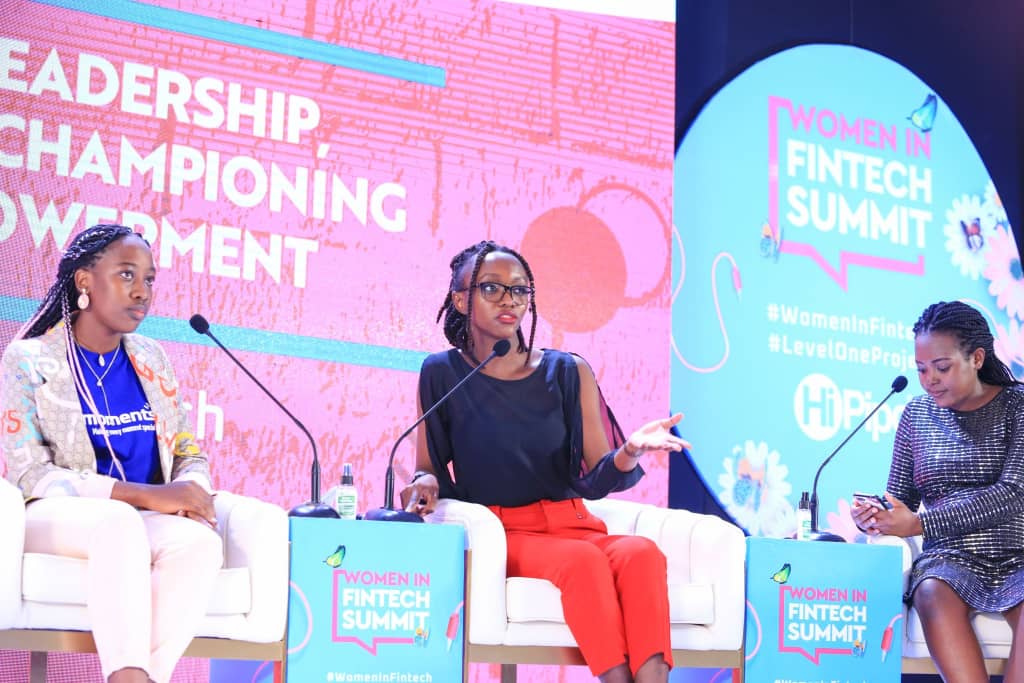 How do you balance work and life?
I don't think I've ever struck a balance; what I have done is made a sort of work life integration. This happened during the lockdown and just flowed into post lockdown.
Remote work afforded me the luxury of creating room for what happens to take centre stage at a given time so that I can attend to it accordingly, and that's what I did. On one day or for a couple of weeks, chasing the bag can be what is going to put things together.
However, on another day, a family emergency may take away my ability to work, so things are woven according to these patterns in my life.
How do you combat biases in the tech industry?
First of all, taking and filling spaces. When I see an opportunity that would do good for women and there are barely any or could be more, I join in.
Being outspoken about my journey, attempts, failures, as well as continuously sharing about wherever and whatever I happen to do does help. There's still a bias that women are a certain way when they do certain things or take up certain things or attempt to do things.
People's points of view on a woman's interests and abilities shouldn't be limited to a society point of view of a woman and how far she can and should go. If a woman in tech wants a full tech stack job and is just as qualified, she should be given her credit and not be reduced to "That's too much on your plate, you won't be able to chew it (have kids, be a wife, perform at work)"
What advice would you give young women who want to take on STEM careers?
My advice to a lady starting out is to find a community. I can never express to you in words the value of seeing others trying to get there too and actually doing it regardless of their circumstances. Try your hand at whatever it is you are interested in, you think that cyber security is an intriguing field, check it out! You feel like DevOps is cool? Read up on it, attend a meet-up.
You want to get better at what you're doing, dedicate time to it, learn, practice, toy around, fall and rise again.
Also, avoid using someone else's journey as your yardstick. Success looks different for various people, for some its impact others it's money. Keep trying, keep going.
What is that one big execution your proud of?
I'm proud of having started the Google Developer Student Club chapter at my Alma Mater, Makerere University Business School. Since its inception, the number of people in the community has risen exponentially given that the institution is a business school. The number of students innovating with and using technology has grown and seeing people realise that things could be done better or differently gives me joy.
For myself, actually getting a computer made my tech journey a lot easier. A good Samaritan gave me a free computer after posting on twitter. I mean it's crazy what I've been able to achieve since that laptop got into my hands in January 2020.