LATEST TREND: BARBIE IS BACK IN A MOVIE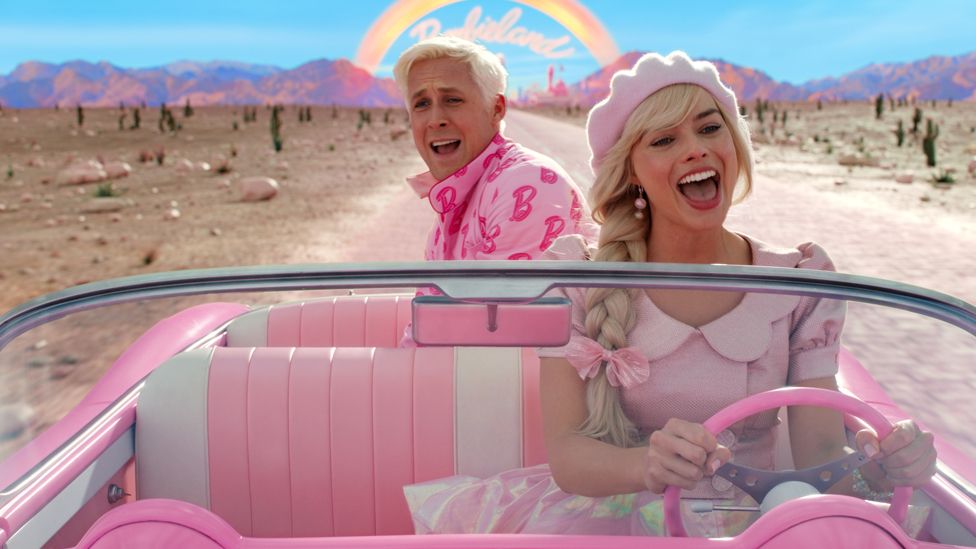 Barbie as a brand is famously known for elevating feminine energy through its colour pink and now there is a movie.
"I'm a Barbie girl, in a Barbie world,
Life in plastic, it's fantastic
You can brush my hair, undress me everywhere
Imagination, life is your creation," children sang.
Barbie dolls made children in the 80's and 90's go crazy. May it be known that those dolls were mainly found in only the "upper-class" homesteads?
If you were lucky and had cool parents, you would get a Barbie doll on your birthday. Those dolls trapped many children's minds into believing that a perfect girl or woman must be slim, with a small waist and wear pink. Now, this trend is back and is referred to as "Barbiecore.
What is the Barbiecore trend?
Barbiecore is the viral fashion trend that celebrates a doll whose style is very feminine and all pink.
The Barbie doll was introduced in 1959 as a white, slender, tall white girl, but with evolution some adjustments have been made to the Barbie doll to represent diversity.
In 2016 the doll was given a makeover to include black females, curvy with variety of skin tones and hairstyles including braids. Inspired by Keke Palmer, a black actress, one of the characters in the movie has chocolate color, dressed in mini skirt and is tall with braided hair. Margot Robbie, Winnie Harlow and many other celebrities have represented.
Chazlyn Yvonne Stunson, Los Angeles based fashion blogger, says the new Barbiecore breaks down stereotypes and is a statement of feminism.
"I think we have changed the way we think about the stereotypical Barbie girl with blonde hair and the perfect body. Nowadays, we are seeing all kinds of individuals, such as myself, partake in the aesthetic,'' the blogger added.
Following the Barbie premiere, celebrities have hopped onto the hot pink fashion inspired by the classic doll. The trend Barbicore seems to be magically boosting the ''Barbie'' movie by Warner Bros.
This trend has crossed seas and continents and is now in Africa. Many African celebrities have crowded their designers table trying to get Barbie inspired outfits to wear to screenings, whereas theatres are planning in advance.
Currently every fashion inspired social event must have a Barbie photo booth, the least have slim girls clad in hot pink attires.
Here is how to wear Barbie Pink perfectly; starter Pack
Firstly, there is a starter pack and if you like to pull this look off in our Ugandan weather, you definitely need pink fashionable sunglasses.
Pink dress depending on your body shape and it can be in any hue of pink as long as it makes you feel bubbly.
Pink lipstick will complete that look and give your face uplift. For dark skin shades a lighter pink with brown pencil will do just fine.
Pink purse, this is definitely a must have.
Pink air pods because this is a generation of air gadgets.
Pink high heel stepper with a huge platform but for comfort, a heel that will allow you to return home whole.
Pink hair bands or clippers, even a pink flower can pass the test if there is less options on the table.
The Coronavirus pandemic honestly took away the freedom of the population, that a slight chance to get out and try new things is an instant yes. As the Barbie movie takes centre stage, the fashion world is a good place to explore, especially now that the pallet has colours like pink because they reflect good energy and feminism.