Lilibet Karugaba passionate about positively influencing lives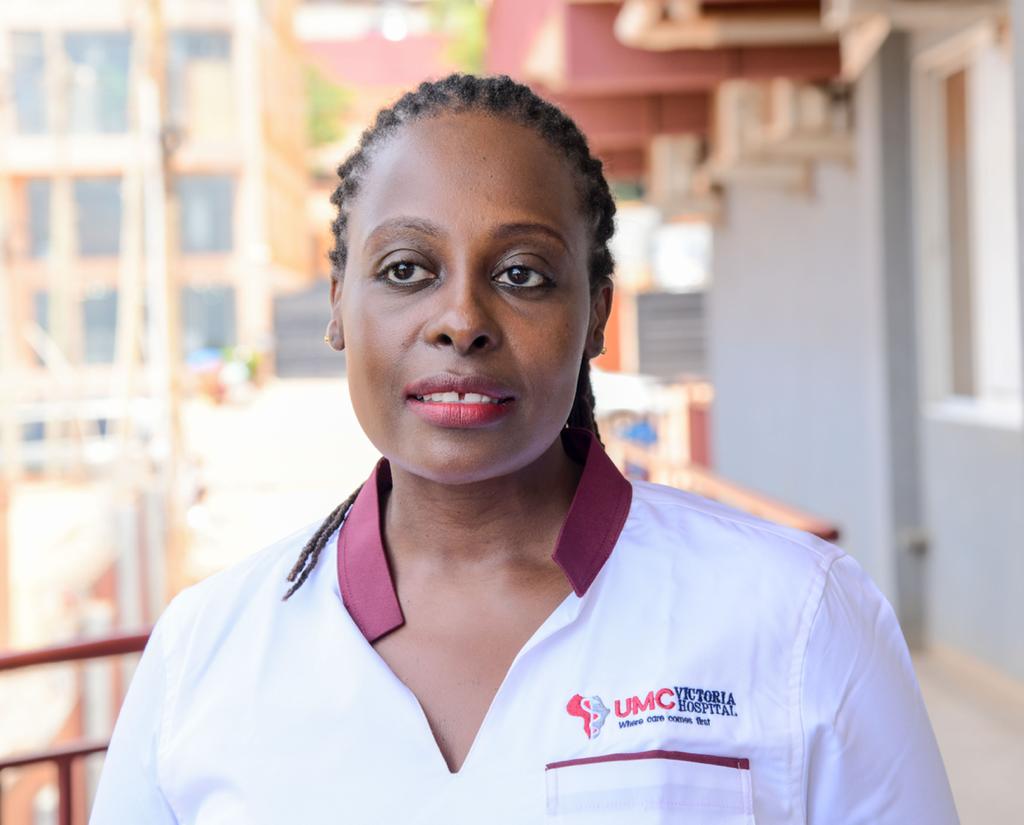 At any healthy facility, nurses are some of the people almost everyone interacts with and their role is as vast and wide as the ailments there are. Giving aid to the ailing patient when they step into the medical facility, taking vitals in the triage room, and calming the patients' fears, nurses do this and more.
Lilibet Karugaba, a wife, mother and Christian is also the Head Nurse at UMC Victoria Hospital. "I am passionate about God (John 15:9-11), am also passionate about helping others. I have always been someone who has looked after others and wanted make a difference in people's lives rather than just helping myself," she describes herself.
Joining the hospital on May 15, 2018, Karugaba was the Deputy Head of Nursing. Soon, she rose up the ranks to become the Head of the Nursing Department in 2021. Karugaba credits this to hard work, consistency and commitment.
As Head Nurse, she says, she has learnt through experience that leadership is not about the title or position. "It is about one positively influencing others through action and example. It is about getting people to do the greatest things together as a team and in the end, realise extra ordinary results. That is why I always strive for excellence and exemplary leadership," she says.
Karugaba, who believes in teamwork, says it is the engine for a high performance work culture. As such, she delegates to those in her team and wholly trusts them to deliver. "I also see to it that I always empower them through motivation and trainings. I am driven by a quote by Henry Ford -"If everyone is moving forward together, then success takes care of itself,"" she says.
Challenges
Being a head nurse is multifaceted and challenging. One of the issues that always rears its head is the need to solve current nursing issues by focusing on today's problems and ensuring that work is done efficiently through availability of staff and resources. "It requires being patient and tenacious," she says.
There is also the issue of knowledge gap about some of the novel medical conditions, for example Coronavirus, which may put staff at risk on first encounter. "However, with continuous medical education and research, we keep ourselves updated," she says.
Dissatisfied patients
Nurses are the first line of connection for patients and sometimes, they are disgruntled. Karugaba says the best way to handle them is to listen to clients, acknowledge their feelings and apologise on behalf of the responsible parties. "I attend to patients and make sure that the medical services required are attained. I also investigate the situation regarding patient and staffing to ensure it never happens again," she says.
Advice
While the job is demanding as one deals with people from various lifestyles, Karugaba encourages women that want to join the profession never to hesitate. Her advice is that they should never forget that quality means doing it right when no one is looking.
She adds that one should always strive to do the best for your patients so that that nurse sets an example to all those around her. This creates a footprint worth following.