Meet the CEO – Nina Mago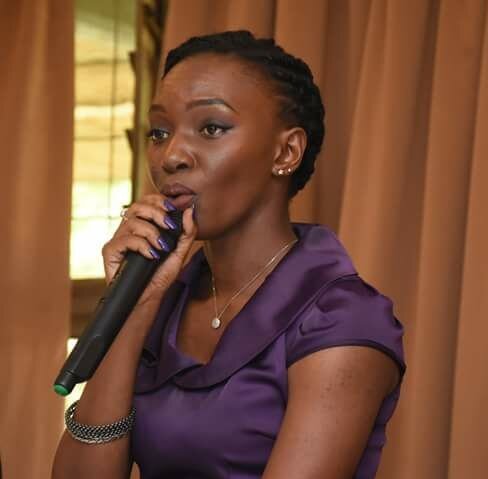 The convulsions that leave some scared beyond redemption, persons with epilepsy have a lot to deal with. While it is a disease like high blood pressure though varying in effects, all that the sufferers need is understanding and help. However, misconceptions contribute to the largest burden of illness in people living with epilepsy. It is these that stir the pot of stigma and discrimination that many suffer.
Consequently, people with epilepsy battle with feelings of shame, embarrassment and disgrace. The emotional impact results in social exclusion and limited social participation.
Nina Mago says she started suffering epilepsy signs and symptoms at the age of three. While she does not remember much about her earlier years, she says, she was early to utter her first words, which brought lots of joy to her family.
"As I grew up, I learned that extreme emotions were a trigger for my seizures. When I was about six years old, my parents moved to Moscow, Russia, from Uganda where I received part of my early education. By that age, I had already experienced seizures. When I saw a neurologist in Russia, I finally had the diagnosis confirmed; I had epilepsy. For seven years, I was constantly monitored, and, although I was on medication, the seizures kept occurring.
Some days were without seizures while some were rough. I spent days in the safety and comfort of my teacher's arms, rocking back and forth, while she taught the rest of the class and occasionally felt for movement when I came around out of the seizure," Nina wrote in her book, Best of Both Worlds.
Returning to Uganda, the story was very different. "At the age of 12, I lived a nightmare as an individual with epilepsy. I did not have the support system I was used to in Russia. Epilepsy, known as ensimbu in my local language, sends shockwaves through communities at the mere mention of the word. The myths and misconceptions only fuelled what was an already difficult, fragile situation. I battled with exclusion and betrayal by my society. I would wake up on a dusty floor, wounded and disorientated, while children made a spectacle of me through the window.
Not being able to go to someone older for safety and not waking up in the comfort of my teacher's arms marked the beginning of a very scary new world, one that I was not ready for at the time, because of my failure to cope. I was constantly bullied and always made fun of. The terror of exposure keeps one burdened by secrecy. It brings you face to face with loneliness, discrimination, and stigmatization, and drowns you in depression," she wrote.
It is with this backdrop that Nina, in 2016, founded The Purple Bench Initiative, an NGO seeking to raise awareness about epilepsy and create support for people living with the condition.
She is a passionate campaigner for social acceptance and awareness of epilepsy as a treatable non-communicable disease in society. "I have been supporting people with epilepsy and caregivers with targeted awareness. We recently established a support group that I have chaired twice. Along with this, I am part of the team demonstrating the Intersectoral Global Action Plan (IGAP) on epilepsy and other neurological disorders," she says.
The initiative is championing inclusivity and productivity of people living with epilepsy as well as their care givers. The goal is that they will achieve their full potential and be relevant contributors to our society.
Nina is a graduate of Uganda Martyrs University with a degree in Ethics and Development Studies, has a post graduate certificate in Project Monitoring and Evaluation from Makerere University and undertook an Entrepreneurship training program at Regent University. She also did a child and adolescents mental health and social care course at Bristol College of Management and Health Sciences and is a trauma and adversity interventions advisor as well as mental health counsellor courtesy of Clarke International University.