Micro-blading: For those beautiful lashes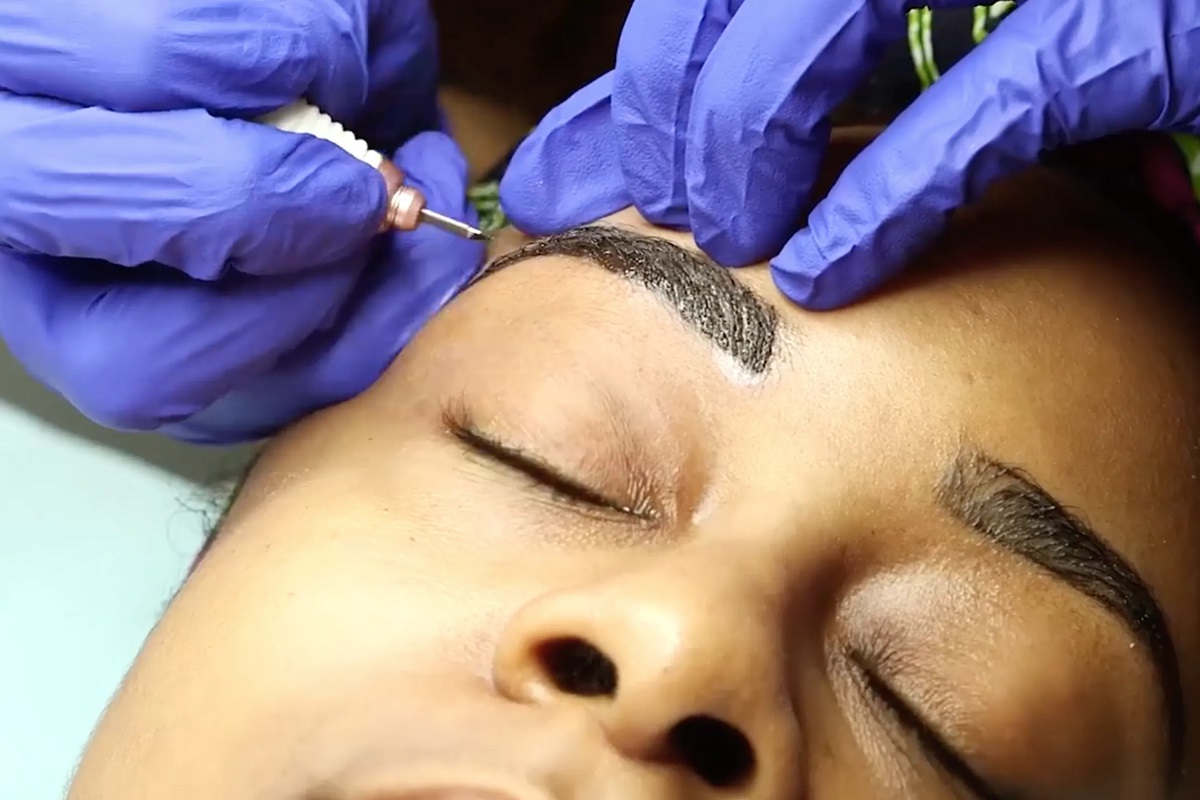 It started with having to brush our eyebrows to tailor them to a certain shape. Then there came the use of eye pencil, which not only made them look thicker but also ensured the shape was maintained. One hilarious moment comes to mind; a classmate, in P4 cut off all her eye brows. Whatever her intention was, I will never know. Nonetheless, I have seen many women do that and replace it with eye pencil, giving it a shape that they desire.
Using eye pencil also helped those with scanty eye brows make them look thicker. In some instance, others made them longer. Basically, it was akin to dolling themselves.
In the name of having neat looking eyebrows, services of shaping them also became part of the reason some visited the salon every so often, depending on how fast they grew. The gadgets here were or still are, a new, unused razorblade.
However, those that got tired of the frequent salon visits have now got another option. It is called micro-blading. It is a cosmetic procedure that involves using a semi-permanent tattoo technique to achieve the appearance of fuller and precisely shaped eyebrows. The procedure requires that pigment is scratched into the skin using a blade formed into tiny needles. The application is done in fine yet short strokes that are akin to hair.
Lasting for a couple of years, this tattooing technique enables women to have pre-defined eyebrows, never having to worry about overgrowth for those with thick eyebrows.
One of the certified micro-bladers in town is Brenda Ssesanga of Beedolled. She says the pigment runs out as the skin rejuvenates; 1 to 2 years faster for those with oily skins but slower, say 3 years, for those with dry skins. That said, there is a re-touch after 40 days where additions can be put seeing that you cannot overwork the skin in one session. Ssesanga says unlike micro-shading, the art is free hand and takes a lot of confidence. She thus did a lot of practice before perfecting her strokes.
The process starts with mapping where the artist creates the lines within which they will work. That forms the shape of the brow. Then, with a razorblade, they shave the hairs outside the brow line they are going to work with.
Next is using a tool akin to a white marker to map out the area due for numbing. It is important that one abstains from alcohol before the procedure for at least 5 days. This is because alcohol can and will most likely dull the effects of the numbing cream. As such, you will experience more pain in the process.
Thereafter, the numbing cream is applied and the eyes are covered with what looks like cling film which stays on for an hour.
Adding the pigment, in my own view, is like being on a surgery table. That said, the outcome is very natural and beautiful.
The procedure may take longer or shorter depending on how fast one's skin gets numb and how long it holds the numbness. It costs Shs700,000 (for the two processes) but after the first phase, you should not apply water for 2 weeks, as well as scratch, aggravate or pinch the area in any way. Remember to apply the after-care balm after two days of the procedure, thrice a day. Furthermore, you can also apply it whenever the area feels dry.
For precaution's sake, this technique cannot be done on lactating or pregnant mothers because she feels she is better to be safe than sorry.