Miss Buganda pageant 2022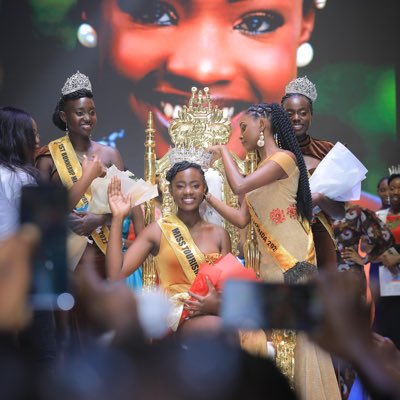 In this year's Miss Buganda pageant competition, Sydney Nabulya Kavuuma of Kyadondo County took the crown. The annual event, organised by Buganda Kingdom started in 2014 as the Miss Tourism Buganda pageant. It was organised with an aim to promote the culture, heritage and tourism of the kingdom.
However, in 2017, the name was changed to Miss Buganda with in order to better its branding. It attracts participants from the 18 counties that make up the kingdom. These include Ssingo, Bulemeezi, Buluuli, Bugerere, Kyaddondo, Kyaggwe, Busiro, Buwekula, Busujju, Butambala, Gomba, Mawogola, Mawokota, Kabula, Kkooki, Buddu, Buvuma and Ssese.
The initial search draws in 54 contestants meaning there are three participants per county aged between 18 and 25.
This year, Nabulya, the descendant of Muteesaasira was the winner. The first runner-up was Rosely Namuyanja Nakato, 24, from Busiro, while the second runner up was Allen Genevieve Namakula, 19, from Bugerere.
Among the many activities, the girls modelled traditional Buganda outfits such as the bark cloth as well as the gomesi. Thereafter, they adorned creative wear before staging a play about marriage. There was also a Q&A session, which was the climax of the competition. It was after this that Nabulya was crowned having impressed the judges with her catwalk, great smile, and public expression and communication skills.
Nabulya is a first year student pursuing a Bachelor's Degree in International Business at Makerere University Business School (MUBS). She was crowned by her Royal Highness, The Nnabaagereka of Buganda Kingdom, Sylvia Nagginda.