Modern kitenge styles to try in 2022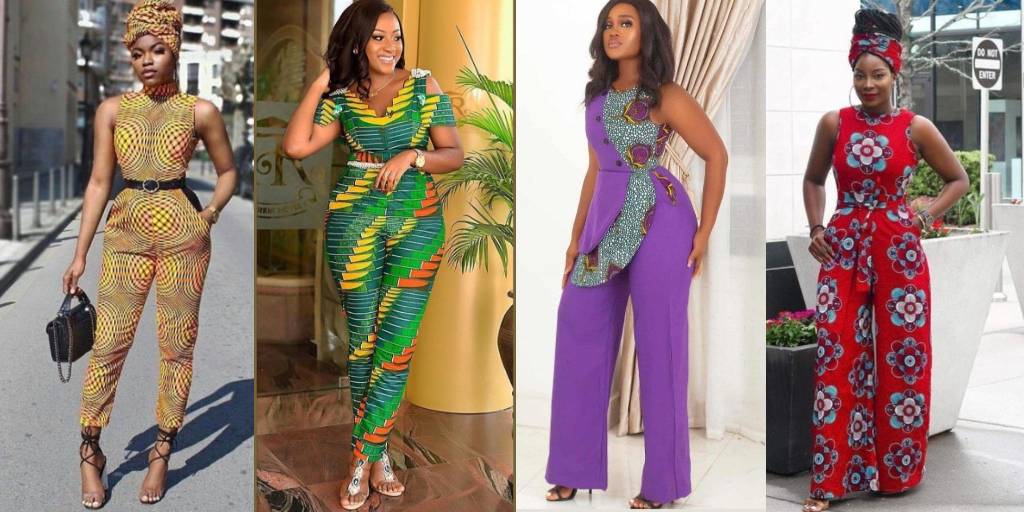 Kitenge Fashion patterns are one essential element to add to your wardrobe in 2022. The Kitenge trend patterns are one of the most desired in Africa because of their comfort and decency aspect. The kitenge has sailed its way into the whole world with absolutely unique designs and patterns. The Ankara version of the kitenge, which originated from Ghana, has made the kitenge fashion more elegant.
During a media interview, Dyna Vence Ruvuza, a Ugandan fashion designer said with clothing, you have to find that balance between looking good and being comfortable. While some dresses will be comfortable, others will not because they are too tight or they have so much going on at the bottom.
"As a designer I think African print is comfortable and does not compromise the design," she added.
Here are some stunning modern kitenge fashion designs to try this year.
The Ankara Off shoulder top/ dress
You will never go wrong with an African fabric tailored off shoulder blouse that comes in various designs. You could have it in off shoulder but longer, covering the naval and laying on your lower attire or have it cropped, showing off some skin. This can be worn with jeans, formal office pants or even to an evening coffee meet up. It works perfectly for a Sunday chill too.
As for the dress, it can be one of the most elegant pieces of clothing which you wear confidently. Remember to add a good handbag or clutch and simple heels to compliment the already superb look.


Kitengi jumpsuit
Jumpsuits have been making the rounds for a while on the fashion scene, but even more alluring is the kitengi styles of jumpsuit made from the Ankara fabric. Think of all the possible things that could go right with a well-tailored Ankara jumpsuit; it is a classy and convenient one-piece outfit that will bring out your curves in all the right places.
The advantage of this outfit is that it can be worn to a high-class event or even to a simple outdoor event. The difference will be made by the accessories added to the outfit. For a classy event, add a pair of heels and some outstanding jewellery to complete the look.
Front-side slit long dress
It goes without saying that style is a deeply personal expression of who you are and if you are the classy, rich, chic type, this one dress will tell your story. The Ankara long gowns can either be straight or flare. The front slit can either be on the left or the right side or even in the middle. These are tailored long enough to reach the feet and sometimes with a half dress on the inside.
If you are still in search of a fashionable, beautiful, spectacular and standard gown-like style, this dress is what will satisfy your fashion needs.
The patched piece
Most of these pieces look like the designer was having a good time trying to mix cake ingredients because that is the beauty you experience when your eyes meet those prints.
Most ladies have that one cloth they would wish to exchange a part of for something else. Some have even done some DIY's (Do It Yourself) on their own clothes and the results vary with skill set.
But well, it's a fashion statement now. You may consider cutting off your original dress arms and replace them with some bubbly Ankara or kitenge material. It may even become the favourite, most fashionable item on your hang line.
Celebrities have gladly embraced this type of fashion trend, even in the UK and the US, with the Grammys featuring many of these fashion statements. It is more like delete and replace, only more elegant.
Wrapper skirt/dress
Ankara wrap dress is one of the timeless outfits dating back over 40 years, but it never becomes irrelevant and doesn't go out of fashion. The same applies to the wrapper skirt.
This authentic tailored outfit can be made from African fabric and fits sizes small to extra-large. It is also a luxurious addition to your wardrobe, which you can wear to office and will still flatter you on Sunday morning at the church service.
If you are planning to wear it casually, matching it with a white cropped will be a good option as will brighten the look and the patterns of the African fabric will stand out. Wearing it with heels will lift the look and give you more confidence.
Chose the best There are many fashion designers that can give you the exact description of what you want, however it is important to check the material for quality and make sure it does not lose colour. Presently, Kitenge fabric is everywhere and if you are not careful, you could land on the duplicate version. However, trust your guts on this one; you must try at least on