Music, Dance and Drama is Amooti's passion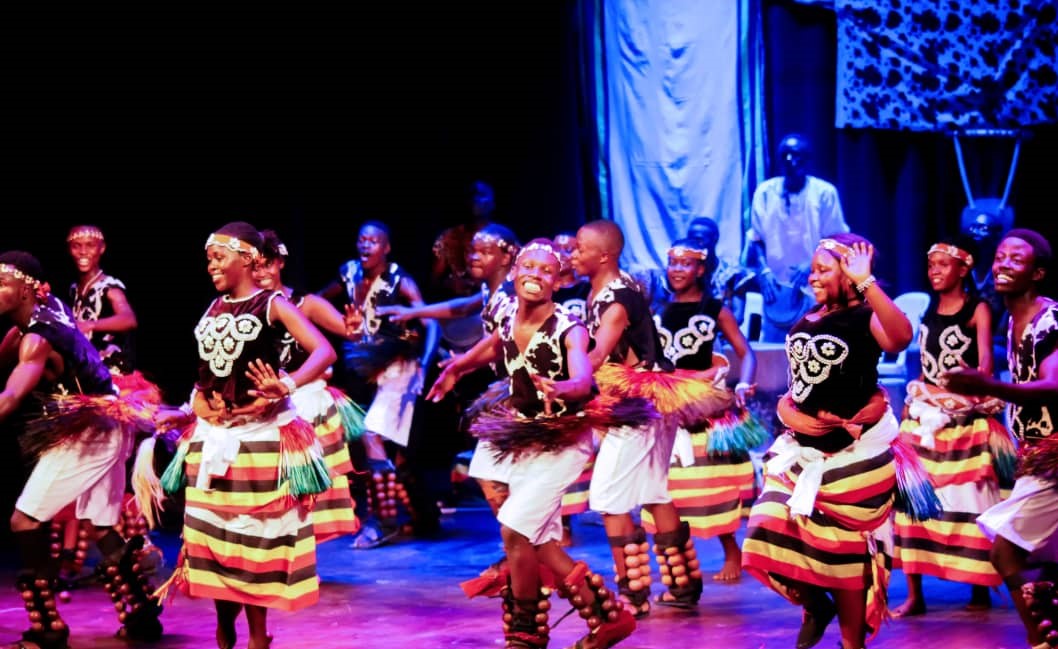 When you talk about performing arts, the name 'Mariam Night Amooti' comes up. Synonymous with teaching music and dance in schools and institutions of higher learning, radio dramas as well as costuming, she has done it all since 1995. She is the founder of Afrique Arts Troupe, an Arts Dance troupe.
Her journey started with Makerere College School which was in search of a Runyoro Folk song trainer. She would be paid somewhere near Shs150,000. "I was still in university then and it was my first commercial job. While at it, I learned a lot such as how to handle different characters, and how to teach what I was also being taught in school. I also learned how to bargain better for the service I was delivering, not forgetting improving my research skills on different dances, their accompaniments, costuming of different dances, and people's traditions."
With the knowledge obtained from school and her body to execute the dance moves, and acts, Amooti had all the capital she needed to start her music training career. Later, with diligent saving, she started the troupe (capital of Shs600,000) in 2004 and the costuming business (capital of Shs400,000) in 2005.
With her talent polished through school and passion giving her the push to keep going, Amooti is able to rework or reproduce a dance even after seeing it once. "The same applies to music and drama where I consider the traits of a given character then design an appropriate costume."
With this proficiency, she has ably garnered a wide range of clients but schools, churches, NGOs, fellow performing artists, organizers of festivals are her biggest. "We also have an annual concert 'Roots' held at the Uganda National Cultural Centre (UNCC) (National Theatre). Previously, this was in April on Good Friday, but the dates have changed owing to lockdowns."
MDD training rates
Having a standard fee for one's services takes away uncertainty and undervaluing self. Amooti's fares differ depending on the nature of the business. For instance, with schools, it depends on the items she will train. "Additionally, drama has various weights comprising of scriptwriting, directing, costuming, stage designing and the likes. All this requires a lot of input to accomplish. Dance also depends on the input as some dances are more intense or complex compared to others. However, some schools or institutions have a fixed price, say Shs300,000 for each item so it is upon you to be flexible. Otherwise, you might not be able to do Performing Arts here in Uganda."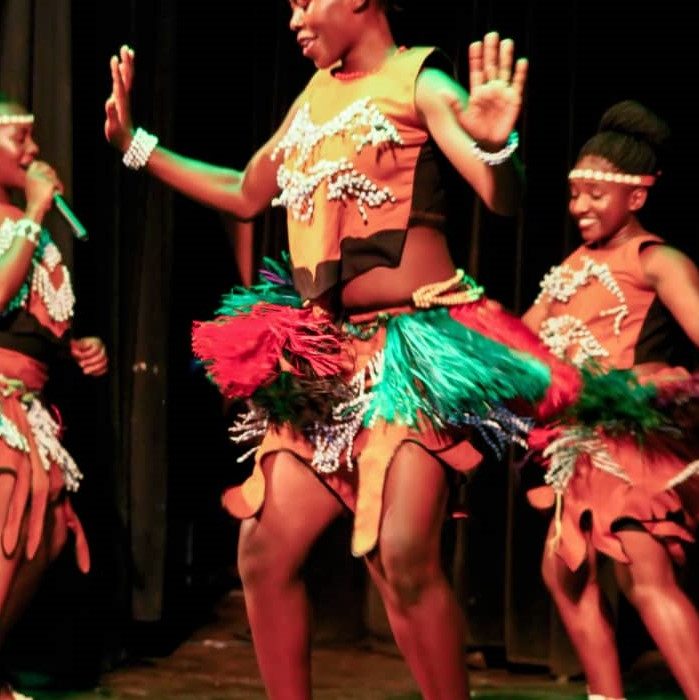 Costuming
Under the costuming arm, Amooti makes costumes for different cultures in Uganda and some other African countries. "I use materials such as kitengi, cotton materials, hides, natural beads, plastic beads, sisal, grass's woods, feather, palm leafs, and seeds. It is the culture that determines the materials and I get these from within Uganda, in shops, markets, and around the environment. Their costs vary although these keep fluctuating."
Her clients include Mengo Senior School, and Makerere College, individuals, churches, and institutions. Hiring prices depend on the type of dance and these are between Shs150,000 and Shs400,000. For those that want to buy, prices are negotiable and dependent on what a client wants as well as the culture. In regards to hiring the troupe, Amooti says an ordinary show will be between Shs2.5m to Shs3m while a corporate show is between Shs4.5m to Shs6m within Kampala. However, upcountry performance costs are predominantly determined by the transportation costs to the venue.
Besides being a trainer and costume maker, Amooti also started Asifiwe children's choir and Riam Bridal in 2021 which all fall within her training.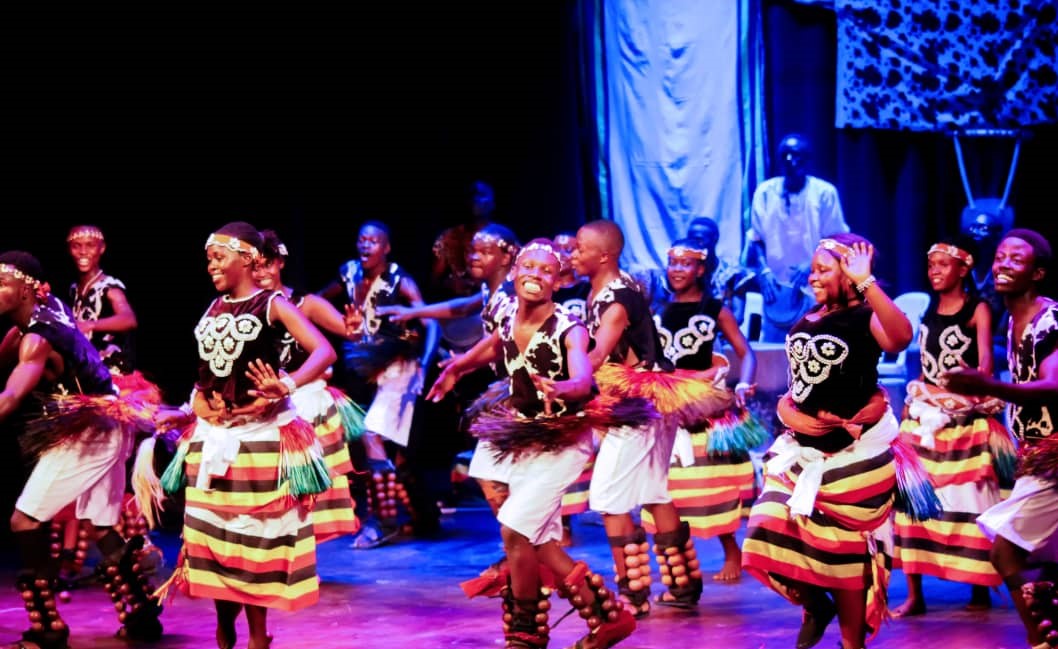 Training
Amooti studied Performing Arts on government sponsorship. "The course made me who I am today, have and still do earn a living out of it. I have been able to take care of my family, educate all my children and be a blessing to many other people."
Marketing
Currently situated on Sir Apollo Kaggwa road just next to Shell fuel station Bukesa, she mainly markets her trade through social media. Additionally, some schools use her costumes, especially on performing days which gives Amooti mileage as interested people reach out. "I have also been in the training business for quite a long time now, so schools know what I am capable of doing and reach out to me. Nonetheless, I also credit my fellow trainers for always supporting my costuming business."
Looking back, Amooti says she wishes she had taken a short course in marketing because it turns out to be the most challenging bit of all her businesses. "Had I started with that, I would be an international costumer, international dance choreographer, big writer or director," she reminisces.
Challenges
Every business has its own challenges and for Amooti, one is that training MDD in schools is so hectic because of the time frame one must operate within. "For instance, something that took me years to learn must be executed in say a week's time. I do not have all day meaning I ought to put in so much physical and psychological effort coupled with creativity in the execution modes. That is also because there is no teacher's guide yet I have to ensure that each school I train has a different blend of the same."
In regards to costuming, different clients might want exactly the same costume. "That way, I may lose some business in case I do not have enough to go around."
Triumphs
Despite the dark days, Amooti is appreciative of being in this industry because it is through performing arts and costuming that she has accomplished several things. "Whatever I have achieved has been through Arts. Today, I celebrate Arts simply because it has taken me through this world. I have been able to help myself and others to achieve our dreams," she shares.
Additionally, through her works, Amooti has met prominent and important people such as the President of Uganda and even those of other countries. "I have also had the opportunity of designing big artists, Sarah Ndagire, Andereya Baguma, and Araali Kigaambo. Meeting and working with top pastors, Pastor Robert and Jessica Kayanja, and Pastor Wilson Bugembe. That is not forgetting travelling to different countries such as Spain, Italy, France, Switzerland, Belgium, Rwanda, Burundi, and Kenya."
The economy has gone through rough times due to COVID19 thus locked down for two years and the arts industry was not spared. Nonetheless, Amooti says, it gave her time to reflect and research. "I also got room for more creativity using art to open other cash avenues. That allowed for the emergence of the bridal business, which I hope will go hand in hand with the troupe."
Expenses
These differ because Amooti's work is quite different from other professions seeing that they are governed by seasons. "Moreover, these differ depending on that time's demands. As such determining daily or monthly expenses is somewhat tricky. Additionally, there are times an investment can span for years before they need re-investing. For example, by the time a costume wears out, I have made money to invest again."
She says the other thing is that the costume season normally happens at the beginning and end of the year when schools open and close whereby they are required to carry out music festivals. Thankfully, Amooti believes that the future of her trade is bright.