Neema Iyer: Revolutionizing the face of technology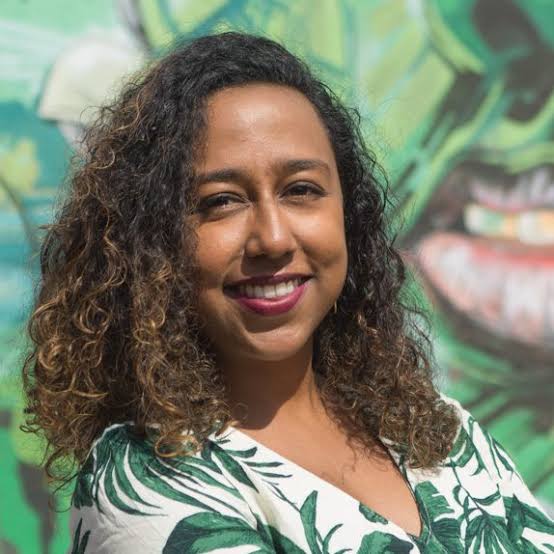 Today, the world has moved on from the belief that women are always side-tracked when it comes to IT and technology. Women continually take part in innovation and the digital sphere and have achieved great milestones in the area.
Neema Iyer, a technologist and an artist is one of the women taking lead in innovation in Africa and aims to design policies and programs that take into account the needs of African women.
Iyer is the founder of Pollicy, a civic technology company that focuses on data design and technology and how this data may be used to effectively improve service delivery. This is done through digital security, digital literacy, research and associated products.
As a young girl, Iyer fell in love with technology and was lucky to have the opportunity to access a computer even at a young age. Despite having pursued a course in Public Health in the United States, her love for technology never stopped. When she moved to Uganda in 2013, she started Pollicy, and has never looked back since.
The company has dedicated time to data and feminism to help women online. For example, they developed a game called Digital safe-tea which trains women to confront scenarios of online violence. Pollicy also hosted the DataFest Kampala this year in April that attracted different actors in the sphere to learn about and celebrate data in the region.
Pollicy has trained over 5,000 people on important data skills and works with communities to understand needs and challenges involved in using data for decision making.
Iyer was recently appointed to Facebook's new Global Women's Safety Advisory Board which was launched on July 1 2021. Together with 11 other representatives from different countries, Iyer will advise on how Facebook can be made a safer platform for women.
Over the years, Facebook has become one of the most used social media platforms globally with over 2.8 billion monthly users. The platform now aims to create new policies and design their products in a way that ensures all users are comfortably using the platform after some previous criticism. One of these innovations is the advisory board.
The women appointed to this board will advise on different aspects including new community guidelines, features and policies based on their own knowledge and expertise in their respective fields.
Iyer has worked on a number of projects including "Create Your Kampala" where the team worked with artists to create murals around Kampala as a way to engage local leaders on service delivery. The project also engaged the five divisions of Kampala on public service delivery in coordination with communities.
Another project dubbed "Alternate Realities. Alternate Identities" was aimed at understanding the experiences of women in online spaces and how they interact with technology platforms. This project, was an online gender-based research where Iyer spoke to 3,000 women in five countries including Senegal, Kenya, Ethiopia, South Africa and Uganda.
Without a doubt, Iyer is a role model for women looking to join the technology sphere and those looking to revolutionise the industry.