NRM liberating women since 1986
The National Resistance Movement (NRM) party was founded on June 9, 1981, under the ideology of social conservatism.
The party annually celebrates the NRA/NRM victory anniversary on the 26th of January and this year was the 37th liberation day celebrations since 1986 when the party took over power. The day finds Kampala dressed in yellow awaiting the mighty speech by the President.
While addressing Ugandans at the celebrations in Kakumiro District, President Museveni emphasised a staggering growth of the country's economy since 1986.
"Our economy has grown from a miserable $1.5 billion in 1986, to $48 billion by end of June 2023. The GDP per capita will be $1,067," he said.
Studies by the World Bank reveal that for a country to achieve middle income status, there is need to identify the agents of development. Among these include women; a country whose women are empowered is able to develop more rapidly than ever, it stated.
Despite a number of challenges that the government has been criticised for over the years, quite a number of achievements have also been registered. Key among these are peace and stability as well as women empowerment in different aspects. These include;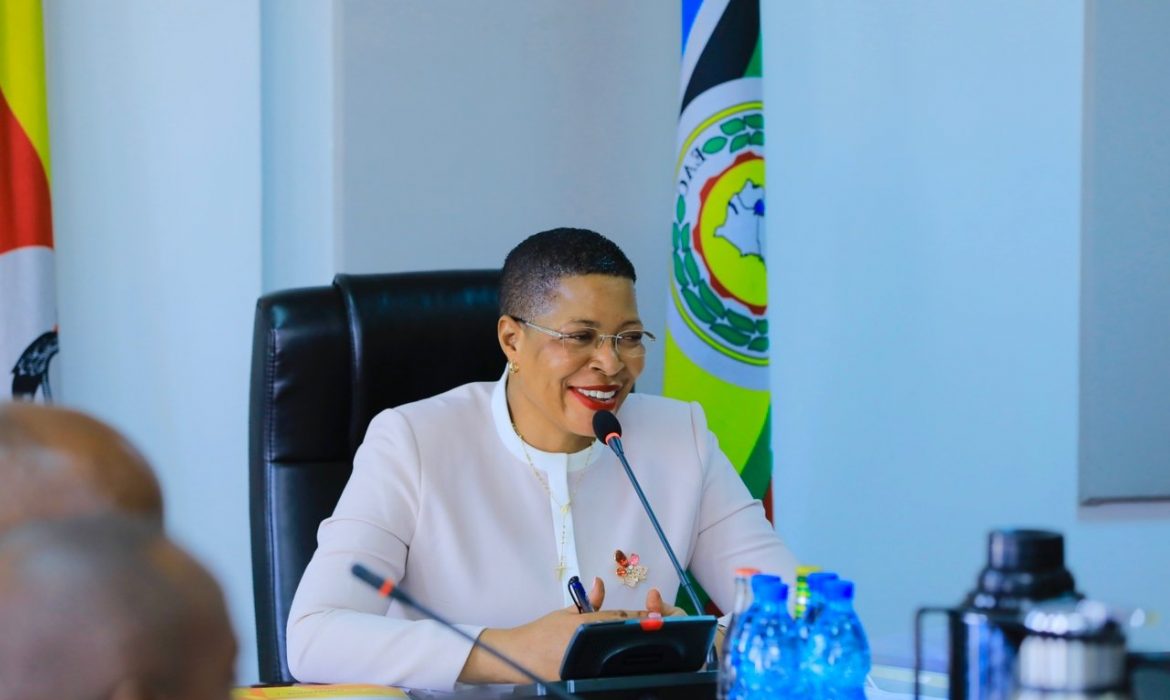 Politics
In 2021, President Yoweri Kaguta Museveni appointed Uganda's first ever female Prime Minister Robinah Nabbanja and female vice president Jessica Alupo, appointments that initially brought mixed feelings among the citizens. However, there was a sense of security for the women and both have performed well. In this same year the percentage of women in the cabinet increased from 27% to 43%.
According to records from the media reports, Uganda has an active women's movement that has navigated the treacherous landscape of Ugandan politics and has made significant gains.
After Museveni took power in 1986 following a brutal civil war, the women's movement pushed for increases in female political representation at all levels. Today, women hold 46% of local government positions, 33% of parliamentary seats and 43% of the cabinet positions.
"Patriotism and Pan-Africanism re-oriented the Ugandans from following the politics of identity (tribes, religion, gender, etc.), to following the politics of the legitimate needs of the people (peace, consumer goods, health, development, education, wealth creation, markets for our products, etc," President Museveni said at the celebrations.
Today, women in Uganda are more than ever courageous to stand for political positions at both local and national government.
Education
The government, through its Universal Primary and Secondary education offers cheap education services which have made it possible for girls countrywide to attain education at least until primary seven.
"All emiziziko (obstacles) that interfere with education, such as school charges, must be removed. Since many families cannot yet afford the paying of money for education, the Government must provide free education in Government Primary, Secondary and Tertiary institutions. The present drop-out rate at the Secondary Schools level of 64%, is not acceptable," the President remarked.
Also, as an incentive to ensure that girls do not drop out of schools due to the Covid-19 effects, the government issued a directive to allow pregnant and breastfeeding learners in the classroom. This not only shows patriotism but also concern, especially in a country where such an act would be judged as unwise.
In addition, Makerere University has in the past five years recorded an increase in enrolment of girls in higher education which proves that there has indeed been positive change.
Human rights/ health
The Government of Uganda has been vocal in protecting and addressing the rights of women through campaigns, projects and various programs.
The Ugandan Ministry of Gender, Labour, and Social Development, along with the ministries of health, justice and education, among others, came up with the National Action Plan on the Elimination of Gender-based Violence. The Action Plan focuses on implementing the country's laws and policies on domestic violence and marital rape, providing health services for survivors, raising awareness and training police and health workers on how to respond.
Since then, over 3000 health workers have been trained to handle and address violence against women, both in offering health and counselling services.
In addition, hospitals and health centres have been quipped to provide a minimum initial package of care to survivors of rape, including emergency contraception, HIV post-exposure prophylaxis and mental health support as recommended by World Health Organisation.
Another tremendous development was the construction of the Mulago specialised women and neonatal hospital, a women's maternity hospital that handles high risk prenatal and high-risk gynaecology cases. This hospital has been in the lead fighting maternity death among women and obstetric fistula prevention.
Entrepreneurship
The Uganda Government has since the 90's supported women as agents of development through entrepreneurship and business empowerment. By providing capital, market, loans and access to international markets.
Because lack of finance was the biggest problem affecting female owned enterprises, the government launched the Uganda Women Entrepreneurship Programme to strengthen capacity of women through entrepreneurship. Over 10,000 women in the whole country have been impacted with adequate entrepreneurship capacity and skills.
Some of the programs UWEP has undertaken include entrepreneur trainings which equip women with skills to grow and develop their small enterprises. As a result, many of the urban women entrepreneurs have adopted a more professional approach in the management of their enterprises including the institution of proper financial, human resource and quality management systems as reported by the UWEP secretariat.

In addition, the program has opened and increased access to market opportunities for women entrepreneurs at the same time showcasing their potential which has improved their understanding of market requirements.
Overall, although there are still many humps in the empowerment of women, the effort is promising.
As we celebrate the 37th NRM anniversary, it is imperative to scrutinise both the wins and losses but appreciate the progress especially when it comes to women's rights and wellbeing in Uganda.