Oketcho: The evergreen basketball player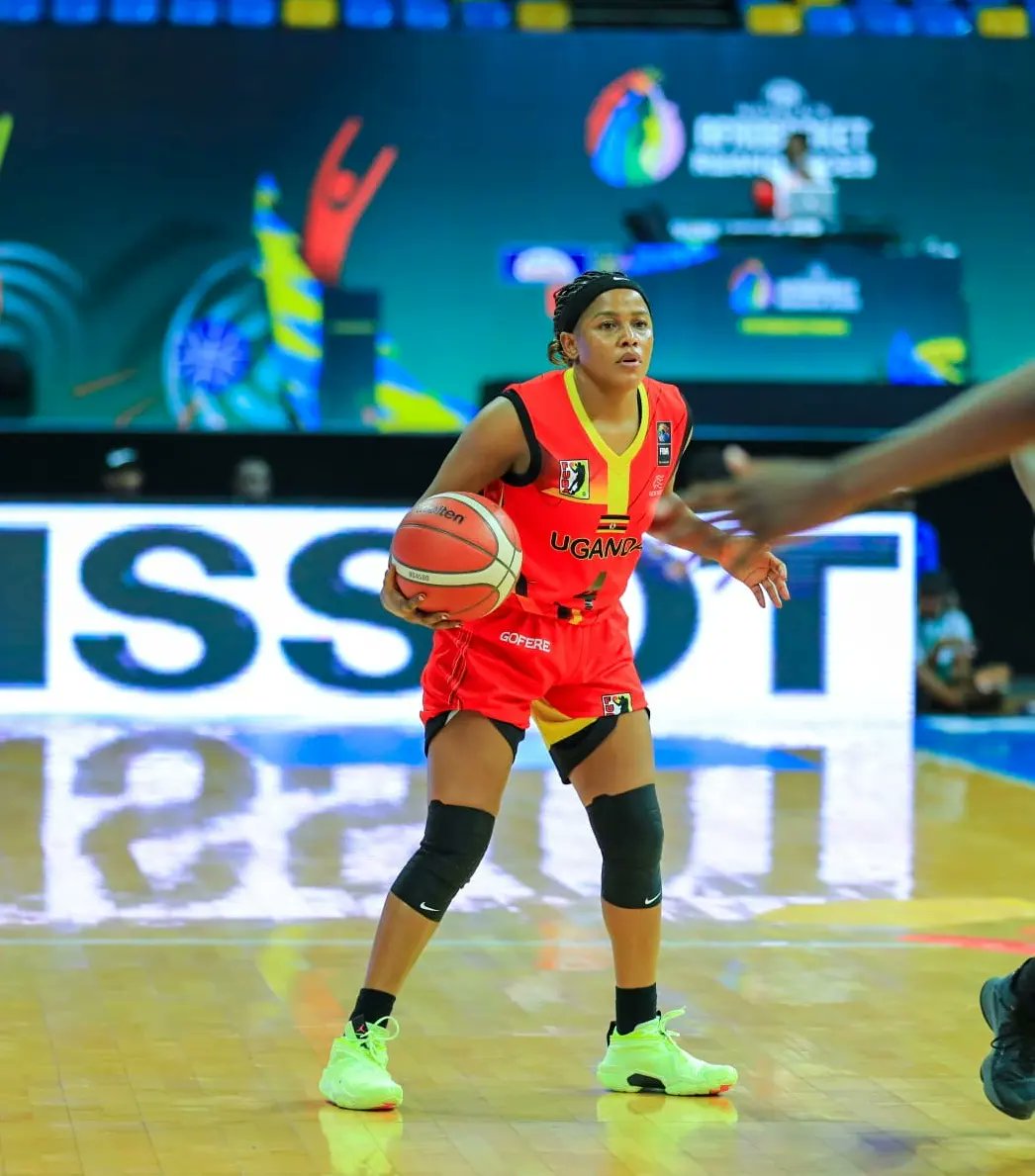 Oketcho at a glance
Name: Flavia Oketcho
Age: 37
Height: 170cm 5ft 7in
Club: JKL Dolphines
Over the years, Flavia Oketcho, commonly known as 'Flirsch' in her circles, has become a household name in women's basketball in Uganda.
The over 35 year old player has been a mentor to many and continues to serve the sport that she started playing 20 years ago.
Although she was the team captain at the Women's Afro Basketball in Kigali, Rwanda, this year, she continued to impress fronting her experience, wisdom and glamour on court, despite later confessing to not being in the best form.
"As an individual, I wasn't in my best form, but I am happy that we put up a good show and managed to finish in a better position," she said.
Uganda finished seventh out of 12 nations, Uganda's best -ever finish at a continental championship, where they were making their second appearance.
Oketcho had also captained the Gazelles to their maiden Afro Basketball qualification in 2014, a landmark event in the history of women's' basketball in Uganda.
Prior to this, she had given birth to her only daughter Chantelle in 2010 before joining KCCA Club in 2011.
However, giving birth could not stop her from continuing with the sport unlike some counterparts who have given up after losing their previous form due to child birth.
"After a few months, I was able to come back and play again," she said.
Her debut
Oketcho has taken part in many competitions as part of the national basketball team as well as featuring for different clubs in the country.
She has also won league championships for all the clubs she has played for which include Lady Bucks, Uganda Christian University, KCCA Leopards as well as her current club JKL Ladies. She has also emerged Most Valuable Player on many occasions.
An only child, Oketcho grew up in Kololo, Kampala, with her mother, Edith Jamwa and stepfather Martin Aroma. Oketcho made her league debut back in 2000 under the guidance of coach Yunus Nkutu.
According to Oketcho, her debut came against one of her bitterest rivals, A1- Challenge. But to become a mainstay for her first team, six-time champions Lady Bucks, of which Oketcho was a part before it became defunct ten years ago, was in 2001.
In 2004 she was voted the MVP in the East African Club championship and also represented Uganda at the Zone V Nations Tournament in 2005.
Playing basketball has over the years enabled her to get an education. Beyond scholarships through high school at Kitante Hill, the sport's benefits have included getting a chance to pursue a degree at the Uganda Christian University (UCU) over ten years ago.
Contributions
Oketcho has also made tremendous contributions as far as developing the basketball sport as well as promoting the players' wellbeing is concerned.
She was among the first notable players for the UCU Lady Canons club and also helped the side to their first championship in 2008.
Before she joined the university, they did not offer scholarships to players but through a proposal in 2006 that showed how players can be brand ambassadors, the university supported her idea and now more students are being given scholarships to play basketball at UCU.
The first to enjoy these scholarships were her colleagues with whom she started university studies at UCU.
A career woman, and a mother, Oketcho has managed to multi-task, thanks to overwhelming support from her family.
"Because of the support from my family, I am able to be a mother and wife in its true sense among other roles," she said.
The basketball legend established a marketing agency named Flash box, which aids in the promotion of sports.
Flash box was involved in the deal that brought Stanbic Bank on board as a sponsor of the National Basketball League. In 2021, Victoria University appointed her Dean of Students, but not even her job could slow her down on the court.
Oketcho's colleagues in basketball refer to her as a genius and smart player on court who has loved and contributed to the sport wholeheartedly.
"I have never seen a player who is committed to basketball like her. She has the game discipline and always encourages fellow players to train," says Zaina Lokwameri, a teammate.