Over 30 and single – how to overcome the pressure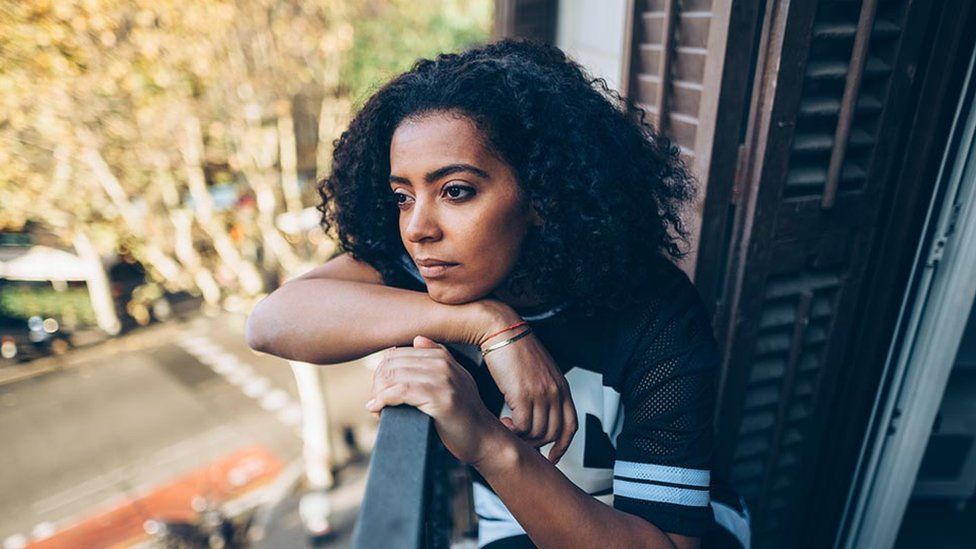 As an infant, I experienced a lot of mistrust because my parents were both deployed in the police force. This meant that we had to live most of our lives on the move, my siblings and I never spent more than 3 years in one school, and we speak over 10 languages, which is obviously a good thing.
Before you judge, hear me out. My mother, who should have spared the utmost quarter of her day trying to raise her daughters perfectly had our first born as a teenager. What I'm trying to put your attention is that she wasn't ready for motherhood. Here we were, 5 of us all gripping unto each other to grow. I honestly don't know how my mother's hug feels like; at least I was never lucky to get one.
Now this affected me a lot as an adult, but because I was told that education is the way to success, I immersed myself in a whole lot of it. I topped my class and pushed for a master's degree as I juggled three jobs to afford school tuition. Good news is I made it and my parents are really very proud of my achievements.
The sad part is that they didn't recognize, not even my friends could help me out of it. Because all of my 20s I was into achievements and trying to prove that I am the different daughter, I forgot to explore the other side of the coin.
Here I was 31, with no boyfriend or even a duplicate of that; however much I wasn't virgin I had lived the life of benefit for benefit. No money involved; just an exchange of sex, subtly some nights I would cry due to how worthless I felt. I was mad at myself for not having looked at marriage as a serious thing therein.
In the next episode of my life, I struggled adjusting to going out of my shell; putting yourself out there is the synonym. In this journey I learnt so much, un- learned, withered and early last year I said my vows at the age of 35. Let me tell you how I managed the pressure during the marathon.
The 3 keys of managing pressure while single
Sincerely there is no manual to life, and what worked for them may not work for you. There is so much content at your disposal about this talk, but it is all like a follow the rules contraption.
But I give you only three mechanisms to go through this tunnel and earn the prize at the end. This is no war in Iraq, so don't fight too hard.
Your eyes are not far
Remember the old saying "Good things come to those who wait?". Mine took 15 years, yours could take less, again remember everyone has their story. Exercise patience, recognize that you are different and appreciate the unlikeness, singleness that comes along with loneliness, the urge to break the cycle will intensify by 30. And if you don't take control, you will end up desperate, this is seriously not a place to be in, because it means you will have to take whatever rubbish that approaches. Be patient, give it time and if you're looking for perfection, I hate to break it to you but it is not there.
Find and love yourself first
Our neighbors in Kilembe were white and had television. We used to sneak by the window every Sunday to watch black and white moving pictures. To us it was a great sighting; it was the best times of our infancy. And so is the 3rd floor, full of discovery and this should circle around you. Find out what makes you special; learn a new skill, if you're looking for 90% groom yourself for it. Practice self-care, purchase things you have always desired, satisfy your cravings, and test your adrenaline.
Now that you have the three keys, cut down the pride and ego, this character is very cat-like. They desire attention all the time yet they get irritated by it. Say hello to people, twinkle more and make sure you never leave the house looking scruffy, whatever reason it is you are pursuing past your house door. Always smell good, wear heels often, and eat well.
Get closer to your God
The 20s were the scenes on the train, always rushing somewhere and very energetic. Now that the train has slowed down, try to get off at the best stop. You have a creator; whatever religion you belong to, give that man time. However occupied my parents were, prayer was compulsory and I held on to that during the turbulence and it calmed me. It is more like the hour at the dining table, with parents assessing every child's possibility and correcting their errors. The third floor like we call it humbles you accurately; much of it is reflection, making up and satisfaction. So, seek God and your work in all of this will be lessened.
By Rukundo Varstine
Wife, Language Translator and Instructor.
I jog and cook as a coping mechanism.