Presidential initiative empowering the girl child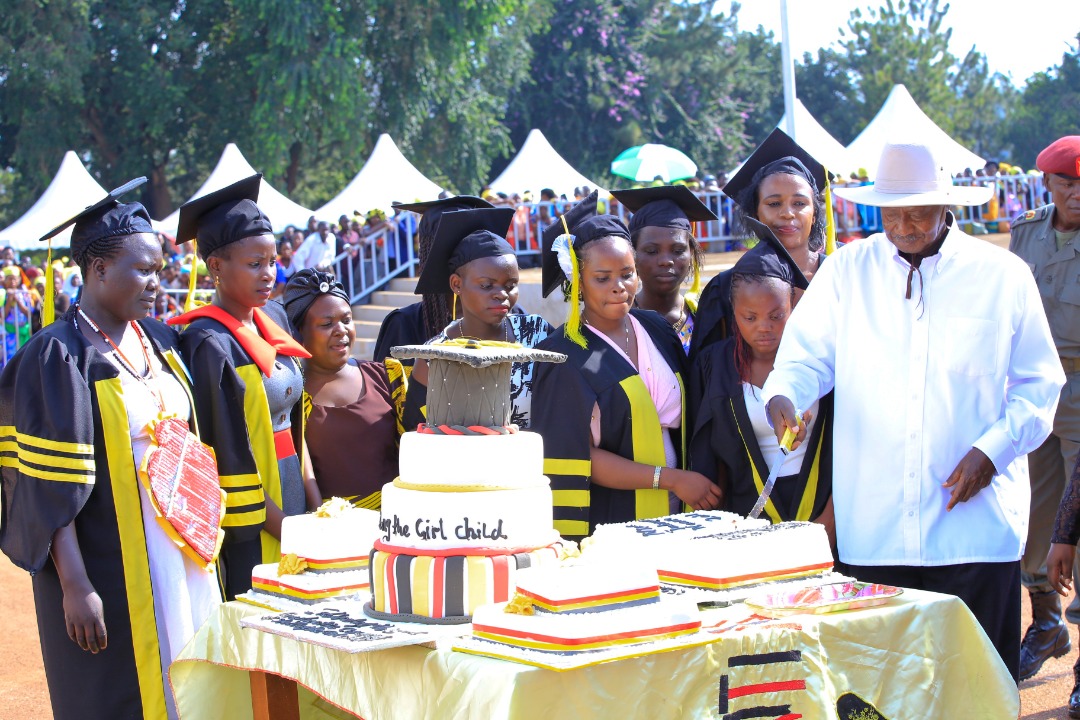 Ajio Dorcus, a mother of four is happy that she can finally use skills gained to open her own shop and employ other struggling mothers. This is thanks to the training she has received under the Presidential Initiative on Skilling the Girl Child. Launched in 2017, the policy aims to equip youthful girls with hands-on skills to enable them create jobs and help uplift others by creating jobs when their businesses flourish.
The girls, aged 16-30 years are trained for six months and equipped with a variety of skills including tailoring, weaving, embroidery, knitting, shoe making, hair dressing as well as baking.
Speaking at the launch in 2017, President Yoweri Museveni said the initiative considers vulnerable girls who have dropped out of school, those who have not had a chance to attend school and orphans, among others.
The programme is implemented at seven centres throughout Kampala and these include Wandegeya market northern wing, Nakulabye Catholic Church, Kigowa Ntinda Catholic Church, Luzira Prisons, Sub-way (between UBC and Crested Towers). So far, over 75,000 girls have graduated and each is given about 1.2 million shillings as start-up capital.
Most of the girls are now able to provide for themselves and their families. Ms Claire Nabwiire, a beneficiary from the Wandegeya Training Center told this website she had about the presidential initiative through a former beneficiary and after making inquiries, she was enrolled at the Wandegeya Training Centre to undertake a course in knitting and weaving.
She is grateful to that after training, she is now able to open her own shop and also train other girls. She further advises fellow girls not to despise jobs but embrace opportunities in order to reduce unemployment rates in the country.
"I got married at a tender age and did not get a chance to complete or gain any skills that I would use to support myself. I had no idea how I was going to take care of my four children. With skills in tailoring, I intend to open up my own business. This program has renewed my hope and helped me do something purposeful with my life. It has been a life saver," says Ajio.