Ruth Kitamirike ready to cause change among girls and women through leadership
At the recently concluded Makerere University graduation, Ruth Kitamirike graduated from Law School. She is a junior staff under the Governance/Access to Justice and Human Rights portfolio at the Austrian Embassy Development Cooperation in Uganda. Even while studying, Kitamirike held several leadership positions.
She served as the Guild Representative Councillor (GRC) for the School of Law at Makerere University, Students' Guild Minister for Gender, Ethics and Integrity as well as vice chairperson of the Makerere Students' Guild Constitutional Review Commission in the 2022/23 regime.
Kitamirike has a commendable record of accomplishment on administration, programme management and supervision, transformational leadership, community development and capacity building. She has also actively engaged in influencing the quality of education, especially for the girl child in the most vulnerable communities especially in Busoga region and Kampala slum areas.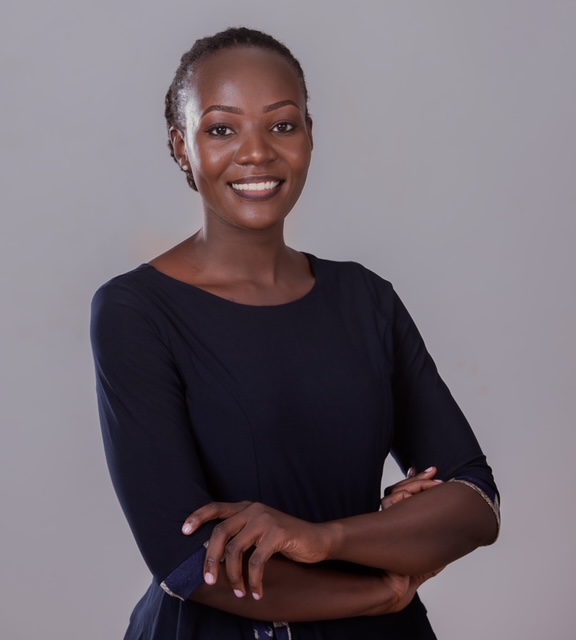 She is a transformative leader who believes in the immense power that lies within young people and is an alumni of various leadership programmes such as; The Global Youth Leadership programme (September, 2021), and Forum for Women in Leadership Training Programme (March 2021). Kitamirike also participated in the Friedrich Ebert Stiftung- Young Leaders Forum (2019-2021), African Women Leadership Programme by Akina Mama September 2019 and the Legal Ethics Training Programme, Kigali August 2019 by White and Case LLP.
Between 2019 and 2021, she worked as the head of the anti-sexual harassment project at Makerere University under Akina Mama Wa Afrika with support from UN Women. She also led the campaign against fistula and child pregnancies through her Miss Tourism Busoga position and collaborated with actors such as Women at Work International to advocate for the safe education of the girl child.
Kitamirike has held positions of responsibility in Non-Governmental and Community Based Organisations (CBOs) including Director Global Youth Leadership Academy (Africa), Executive Assistant Office of the President to the Senior Presidential Advisor on Diaspora Affairs, Executive Member National Debate Council (NDC), Chairperson Busoga Youth Forum, and Miss Tourism Busoga among others.
She holds a Bachelor's degree in law at Makerere University where she served as a community legal educator under the Community Legal Aid and Mobile Clinic (CLAPMOC) Programme. Kitamirike has also attained Professional training in Computer and Software Application Skills, Feminist Leadership, Speech and Debate, Legal Ethics, Financial Literacy, Movement Building, Human Rights and Community Development.
In all her work, Kitamirike acknowledges that as humanity, we only have one earth and it is our duty and responsibility, irrespective of our lines of advocacy and activism to protect and ensure that we utilise it in the safest way that will enable future generations enjoy and live in here with much ease.
Unlike many people who probably started their leadership journey as children, Kitamirike grew up as a very shy girl who always cried whenever called upon by teachers to say anything in class.
"My very first attempt at leadership was in senior five when I attempted to go for Presidency of the Debate Club at Mengo Senior School. Despite being the only female among five males, I won this race. During my presidency, Mengo won the National Schools' Debate Championship (2016) and qualified for the 2017 Harvard World Schools' Debate Championship where Uganda was awarded best Novice Team and I was Best Novice Speaker. The success I registered during this season motivated me to join active leadership," she says.
As a starting point, Kitamirike participated in the Miss Tourism Busoga Pageant where she won the title and crown, a position she used mainly to inspire teenage girls in Busoga to believe in their competences and keep in school. "After Miss Tourism, I don't remember a time when I was not in a leadership position," she says.
Kitamirike's journey to leadership was encouraged by the need to inspire girls into leadership. In the race for Presidency of the debate club, she was disturbed by the fact that all candidates were male even when the club had a good number of female debaters who many at times performed better than the male counterparts.
"Then when we travelled for the Harvard World Schools' championships, in my interactions with the different debaters from all over the world, I realised that our agemates beyond Africa were doing a lot of big things for their communities. This placed a burden on me to do something for my community hence running for Miss Tourism Busoga in my S.6 vacation," she says.
When she joined community work as Miss Tourism, Kitamirike saw the different challenges that people go through ranging from legal, social to health and psychological and the sight of suffering children, women and communities.
"That has always caused me to run for leadership positions in the hope of advocating and mobilising for change," she says.
However, juggling leadership, school, and life has not been very easy but Kitamirike says she has learned the importance of prioritising and giving attention to what is in line with her career and personal development goals.
"Many times, I would survive on 3-4 hours of sleep. My weekends are channelled towards leadership and development of concept notes as well as ideation meetings as well as community outreaches," she says.
Kitamirike has also learnt to have fun in what she do; therefore, somehow an aspect of fun and rest is always infused in what she does. "I have also learnt to be very intentional with the friends I make. With the right friends, juggling life has not been so burdensome mainly because they are usually looking out for me," she says.
Mentors
Kitamirike has been mentored by Ms Elizabeth Musiime (ED Akina Mama wa Afrika), Elisabeth Ampaiwe and Gasta Kakaire (ED National Debate Council).
These have journeyed with her all the way, guiding her in a myriad of things ranging from how to write a CV and letters of motivation, to positioning me for opportunities. They have always shared their experiences with her and encouraged her to keep learning.
"Eunice has taught me that leaders must always read. Elizabeth has taught me that the end of every leader is the ability to multiply themselves in other men. She always says, "I am mentoring you so you can mentor others. Gasta has taught me that leaders must inspire others into the same or even greater journey of leadership"," she says.
Highlights
Kitamirike's journey has been one of so many joys, at every step of the way, but most importantly the wins and the ability to see such motivation transferred into another person has been her biggest joy.
However, the downturns come in on seeing someone with so much potential and yet they do not believe in who they are and what they carry. In addition, when she sees someone so lazy to act on the confidence one has in them.
Future
"We must touch nations, be at the helm of influencing decisions for Africa and the World. My future holds redefining Africa as a continent and us as a people, it holds sitting at tables that matter. My future is so big; it scares me," she observes.