Sheebah and Cindy battle: A show of talent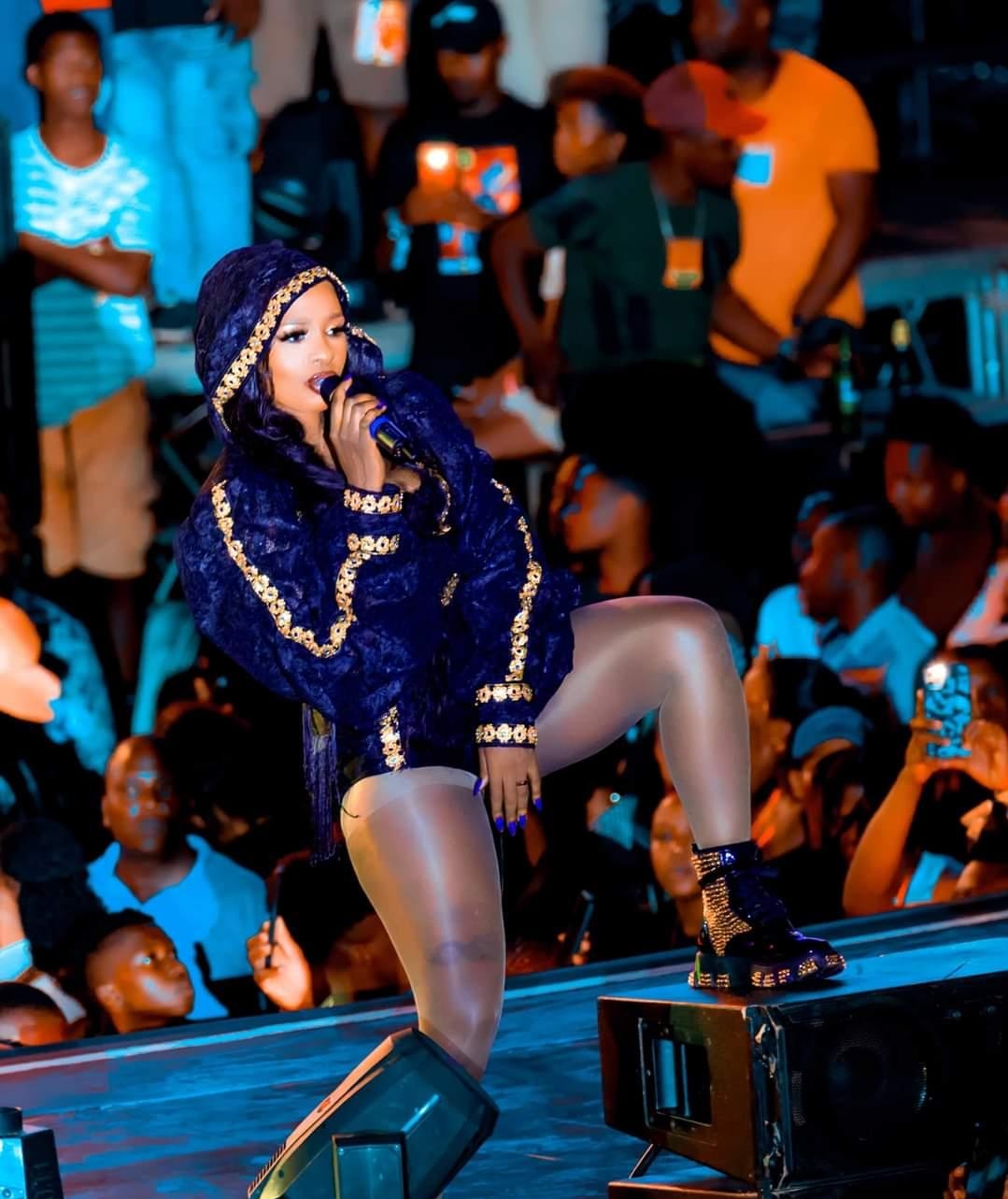 After several months, the highly anticipated female music battle between Cindy and Sheebah Karungi took place at Kololo Airstrip in Kampala on Friday September 15, with Victoria University spearheading the event. Both camps came prepared to win.
Supporters came dressed in Team Cindy (Cindicates) t-shirts while the opposing team came dressed in Team Sheebah (Sheebaholics) t-shirts. The stage was magnificent, with each artist having their own band, dancers and emcees.
TV presenter Zahara Totto was Sheebah's emcee while Cindy's camp brought in the renowned DJ Nimrod. The two talented presenters made the whole event more exciting exchanging banter while describing what the other team lacked or was in for and this kept the crowds entertained for several hours before real action started.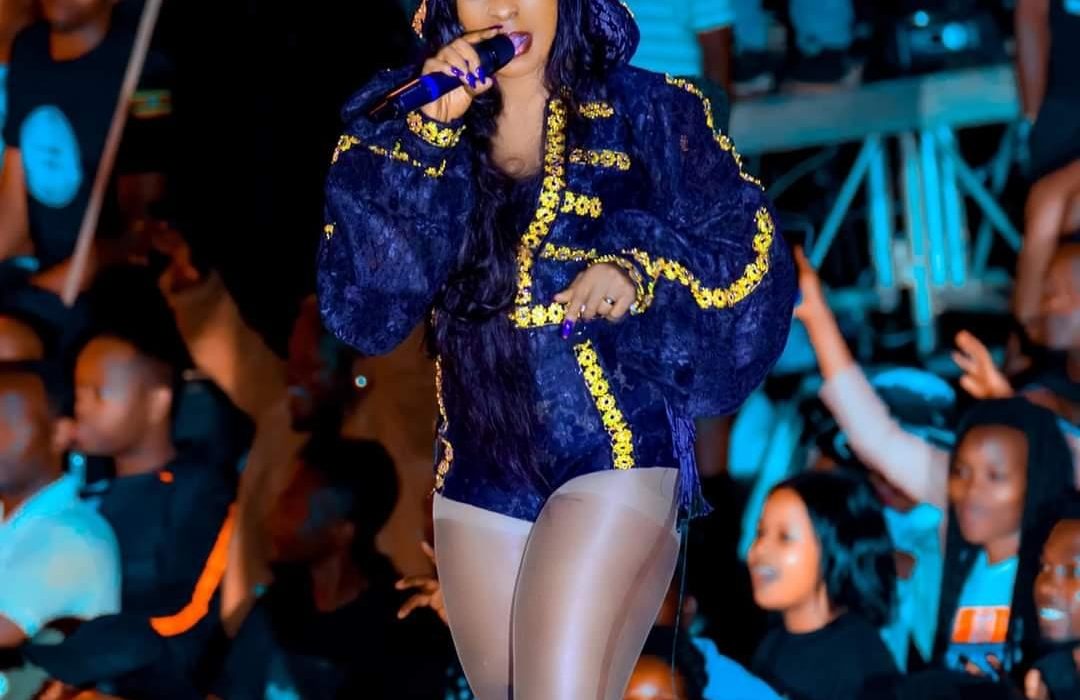 Dembe FM presenter Kasuku, who was the mediator of the show explained the rules and regulations, where every artiste would perform a 20-minute set for the first sessions before they proceed with two songs each during the last. In case someone interrupts, their microphones would be muted. A coin toast determined who would go first, and in this case, it was Sheebah.
She took to the stage like a queen, seated in a chair and wearing a crown with four bouncers carrying her 'throne.' She opened the battle with songs such as Kisasikimu, Baliwa, Automatic, Malidadi, Ice cream and Twesana backed up by Maestro band, among others. To her team, it was the perfect way to start the show. They felt contented while the opposing side felt she failed to perform well with a live band.
It was all on Cindy now. After the introductions, a big box with a crown on top was carried from the back of the stage and when it was opened, Cindy popped out. This sent her team into excitement and when she started performing, they could not help but drown out any other sound with cheers. However, her microphone was low and some speakers were off as some sections could barely hear what she was singing. She performed songs such as Give it to me, Run this city, Sunset and Ndi mukodo, with Navio joining her on stage. Other artistes also joined the party, as revelers were also treated to a fireworks display.
The artistes performed over seven songs in each round, changed outfits in every round and invited artistes they have collaborated with to perform those songs. Sheebah performed with several musicians including Roden Y Kabako, Pallaso, Ykee Benda, Chosen Blood and Carol Nantongo while Cindy performed with Vampino, Zex Bilagingilangi and Kemishan, among others.

It was, however the last round that wrapped up the whole battle. Both artistes got to perform two songs on one stage, separated by a barricade.

The verdict
Despite no one being announced the winner, from public opinion, Cindy had taken the night. Her songs were well executed, she hit high notes, talked less and sung more. She also performed some covers to show her versatility and her crowd was more supportive.
They took the lead while Sheebah's just followed. At some point, Sheebah's crowd was seen cheering on Cindy as she performed, later giving her a standing ovation. In the real sense of a battle, Cindy's banter towards her nemesis was on point as Sheebah took the defensive.
Conversely, Sheebah scored with her dress code in every round, engaged her fans better and her dance moves beat Cindy's hands down.