Sheebah Karungi: The music queen breaking barriers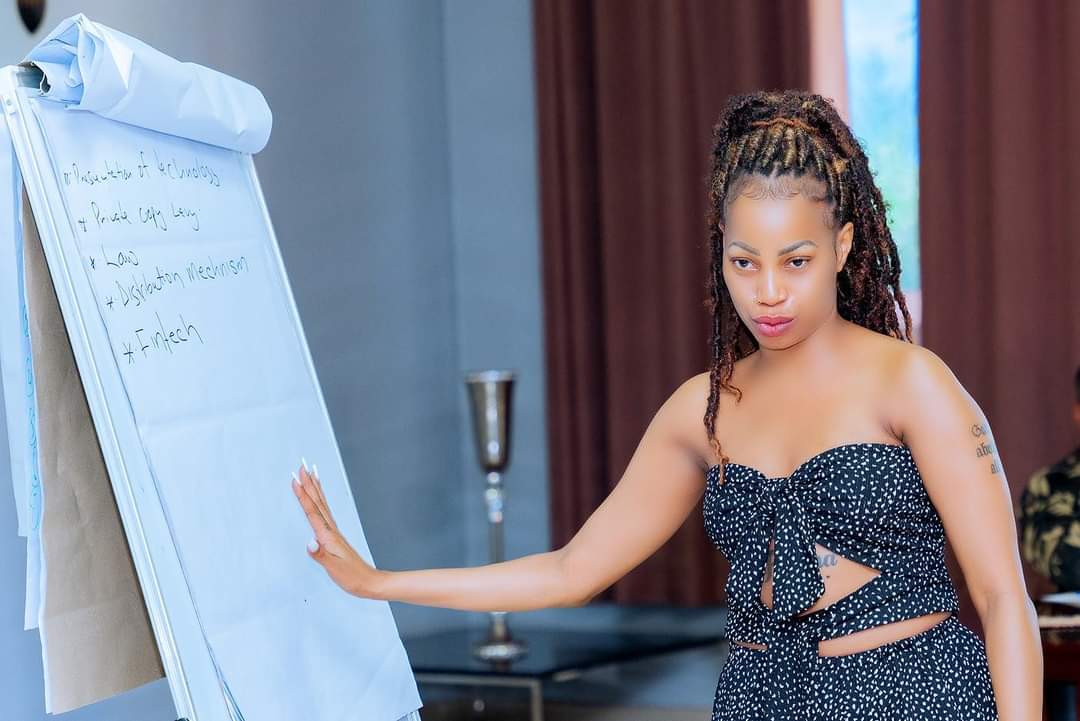 On Saturday, May 6, theUganda National Musicians Federation announced Sheebah Karungi as their first Vice President.
Born and raised by a single mother in Kawempe, a slum community in the outskirts of Kampala city, Sheebah Karungi did not allow her background to determine her destiny.
According to United Nations Women reports, women hold 23% of executive positions, 29% of senior management positions, 37% of manager positions, 42% of professional positions, and 47% of support staff positions globally.
This literally illustrates how women are still viewed as incapable of taking up lead roles in all sectors. Well, it is even worse in industries like music where women are judged by their work, dressing, capability and past challenges.
Sheebah Karungi is one among the many female artists that have been bullied and harassed both online and offline, because of her kind of work and how she presents herself. However, Sheebah has not let that drown her crown; every day she rises above the water, breaking barriers and inspiring generations.
After completing her primary education at Kawempe Muslim Primary School, she joined Midland High school at the age of 15, and dropped out while in senior two to dance for money.
She then joined the Stingers Dance Group and later progressed to the Obsessions in 2006, a group which brought her to the limelight. She decided to go solo after developing an interest in music and recording two songs.
Since then, it has been breakthrough after breakthrough for the songstress. This year, Sheebah signed a contract as the Brand Ambassador for Victoria University. This was during the launch of the universities' new Career Readiness and Employability Programme, in which the University aims to nurture students to enter the workforce with knowledge, skills, and attitudes related to a particular career path.
"I thank Victoria University for introducing this wonderful Career Readiness & Employability Program. You don't know tears outside there; tears of a first-class graduate hustling for a job but without skill, tears of a parent who used all she had to teach her child but after graduation has to cough money to start a business for that same child," Sheebah said in her speech to the students.
This is not her first ambassadorial role; Sheebah has held many similar roles with different companies including Westlake drinking water.
The talented songbird is also an entrepreneur, under her Sheebah Investments program. She has ventured into night bars, an events company, hair extension business called Sheebah by Natna and Holic pads investment.
In 2020, Sheebah officially launched her venture Holic pads with a goal to make period days safer and comfortable for women.
"We want change but I have learnt that change starts with us. I want to fight for ladies; you deserve to have the best quality of pads. I want us to practice good hygiene because great hygiene is essential to us women,'' she tweeted.
During the launch of Holic pads at the Diamond Potential Women's Day Expo held at the Uganda Manufacturers Association (UMA) Showgrounds, Karungi revealed plans to become a superstar like American based singer Beyonce and achieve everything men think women can't achieve.
The world often doesn't credit musicians for the work they do apart from music that inspires people but it is equally right to give flowers where due. Sheebah Karungi surely deserves thousands of bouquets.
Many young women look up to her in regards to her journey to stardom, her passion for work, enthusiasm and resilience beyond her story.