Should you wear a waist trainer?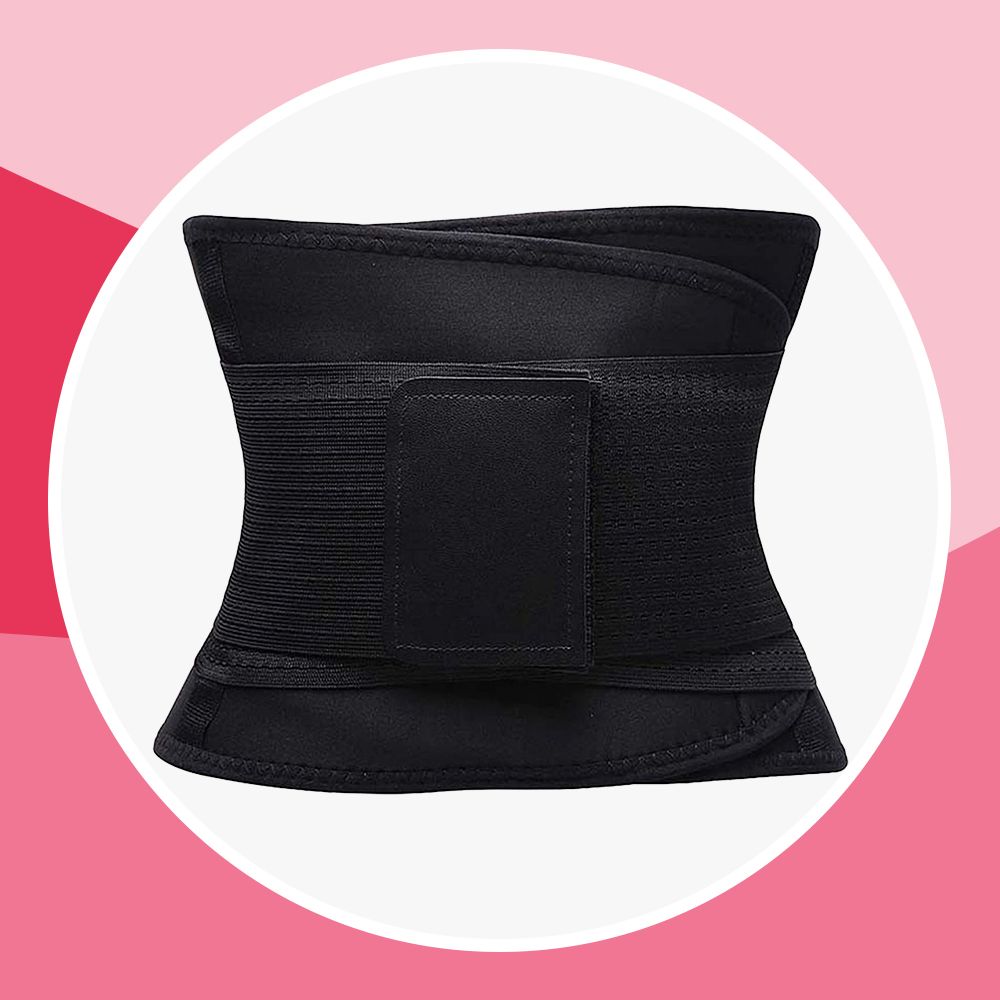 In the early 90's corsets were common among women. These were liked for many reasons, including giving a more appealing look and great presentation since they made women look smaller and curvaceous without revealing too much skin.
Originally, the corset was invented to mould the torso to look more cylindrical and raise the buttocks as opposed to decreasing the waist line as is the case today.
In the late 2000's, corsets were replaced by body shapers and bikers as the new generation was looking for more comfort. Today, people have learnt to live with their imperfections by turning them into perfections and thus corsets have no place in their wardrobes.
According to Trend Forecast, the corset evolved from a symbol of patriarchal oppression to one of feminine sexuality and empowerment. The corset has been a major trend for years now, with the garment being a manifestation of the underwear-as-outerwear trend, where lingerie elements are integrated into everyday dressing.
In Africa, corsets were adopted from the western continent and for a long time gave pleasure to many women trying to hide their flaws. They were usually worn under dinner date dresses, character theme parties or even regular day to day attires and tightened to bring out the beautiful fashion of the outfit.
With a bit of alteration, corsets have evolved to be known as waist trainers. Many people believe that wearing a waist trainer all day every day will help one reduce belly fat by holding it in. This is usually done for a period of time for better results.
Some of the benefits of the waist trainer include better posture, eating less, weight loss and a nice figure overall.
Weight loss while wearing a waist trainer may actually be attributed to increased sweating rather than the loss of body fat. Also, people tend to eat less because of the pressure on the stomach. However, while using the waist trainer, it is crucial to maintain a healthy diet by consuming nutritious food and plenty of water to prevent any health complication such as malnutrition.
According to Pascal Babu, an expert fitness trainer, it is advisable to wear a waist trainer while working out.
"We use it in the gym for some exercises where you need to protect your back and spine from injuries while working out. It also helps with posture. You can keep the waist trainer on even throughout the day but make sure to take it off when you are going to sleep," he says.
He adds that it is healthy to wear a waist trainer but it depends on the type.
"I would advise users to get the one we use in the gym because it is tailored. It is much more comfortable than wearing a regular corset meant for body shaping," Babu points out.
While it is advisable to keep the core tight while working out or even while carrying out regular activities, some people find it hard to keep the tummy tucked in. According to Babu, this is why some people are advised to wear the waist trainers.
"Eventually, the muscles get used to this and even without the waist trainer, the tummy doesn't pop out," he says.
However, while these waist trainers are permissible in certain circumstances, medical professionals have come out to caution against the overuse of these garments.
Julie Kobusingye, a professional nutritionist says waist trainers don't necessarily burn or reduce belly fat but instead give the illusion of a smaller waist, which is what most people want.
"These garments can be worn under clothes for a slimmer look and illusion around the waist but they should not be worn for long hours and shouldn't be too tight," she says.
Once one starts feeling dizzy, lightheaded or short of breath, it is a sign that the waist trainer needs to be taken off.
Kobusingye says that after giving birth, a waist trainer helps the stretched muscles go back to the way they were before pregnancy. However, caution should be taken to wear it with advise from a professional medical doctor as there is the risk of weakening the muscles as they recover.
Therefore, while considering wearing this trendy garment, it is important to weigh the advantages of wearing it as opposed to not. Other risks involved with wearing a waist trainer include difficulty breathing, nerve damage, gastrointestinal symptoms, infections or even worse, organ damage.
It can also lead to a weakened core. In case you consider wearing a waist trainer, train your core so that you don't end up with weakened abdominal muscles. This is because the waist trainer takes over the role of the core muscles, which can eventually lead to poor posture and back pain.
"Instead of taking the shortcut of using a waist trainer, consider longer term options such as a healthy nutrient filled diet avoiding processed and sugary foods, consuming less portions, aerobic exercises and strength training to tone the muscles," she advises.