Speaker Among rose to the occasion at least notice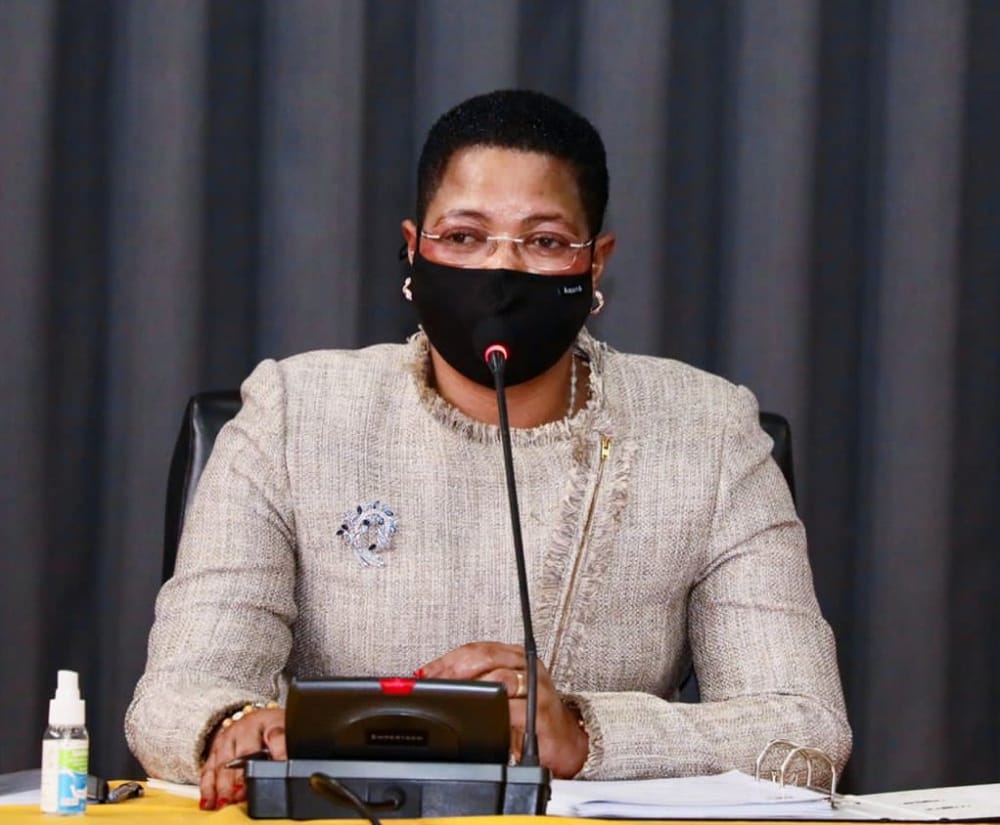 Every eye was fixed on her as she marched to the podium in the humid weather at Kololo Independence Grounds to take oath as the Speaker of Parliament.
Clad in a black suit, Rt Hon Annet Anita Among, who had only served for nine months as the Deputy Speaker, held the Holy Bible in her right hand as she read the declarations, perhaps with mixed emotions.
She had hoped to take this oath after 10 years as her boss, whom she fondly referred to as a mentor, proudly watched. Unfortunately, she was mourning him. The death of Rt Hon Jacob Oulanyah had catapulted her to this moment.
Within minutes, Among had become the third person in line of succession in the country, and the second female Speaker of Parliament since independence. Her victory was resounding, 401 votes in the race for Speaker against her rival; Jeema's Asuman Basalirwa, who garnered only 66.
"I will strive to ensure equitable debate and service delivery. A better Uganda is good for everyone. I will be a speaker for Uganda," Among said in her acceptance speech.
Her ascendency, one might think, has come rather fast or is by nature's circumstances, maybe her path was well laid out like that carpet she walked on as she arrived for the election. But underneath, lies her character, capabilities and work ethic.
"She has done a commendable job. We shall support her," Mr Dickson Kateshumba, the Sheema Municipality MP, said before her election as Speaker.
Hard worker
Before joining politics, Among had been working as an accountant, and later became a lawyer.
Her first attempt at Parliament in 2011 fell flat as she lost to Rose Akol as she sought to become the Bukedea Woman MP. By then, she had been a long-serving member of the Forum for Democratic Change (FDC) party.
In 2016, she returned, this time as an independent candidate and won the seat before ditching FDC for NRM. In 2021, she joined the 11th Parliament under the NRM ticket unopposed after the Electoral Commission blocked some of her competitors from nomination.
Her track record as MP saw her rise to become the vice chairperson of the Committee on Commissions, Statutory Authorities and State Enterprises (COSASE).
And so when Rebecca Kadaga's term as Speaker and Oulanya's as a Deputy was winding up, Among jumped at the opportunity, presented herself to the NRM party to contest as Deputy Speaker. Her party gave her the nod, and she overwhelmingly defeated the Opposition.
While she had hoped to learn from the more experienced and exposed Oulanyah, Among found herself increasingly chairing most of the Parliament sessions as her boss' ailment kept him away from the chambers.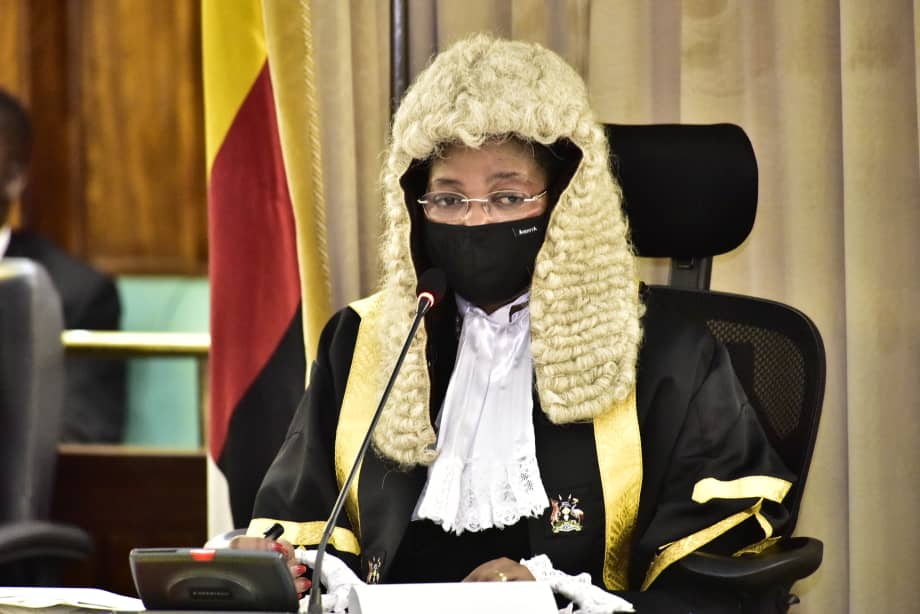 She was able to preside over the EALA election to replace Mathias Kasamba who passed away and the Landlords and Tenant Bill, among others. More controversially, she oversaw the censure of Mityana Municipality MP Francis Zaake as the Parliament Commissioner for disrespecting him.
But out of the House chambers, Among sought reconciliation. After assuming office as Deputy Speaker, she visited Busoga where she reassured the people in the sub-region that she would ensure their issues are addressed. She declared herself as the maama of Busoga, months after Rebecca Kadaga, who hails from the region, lost the speakership race.
"You are not political orphans. Even the Bible says when one door is closed another one is opened. The one which opened is the one that brought Anita. I and the Speaker Jacob Oulanyah have agreed to sort the issues of Busoga. We will make sure we work with you. I want to tell you that I am going to be maama Busoga," Among said then.
Following her election as Speaker, her former party has been full of praises for her and the Deputy, Thomas Tayebwa. They cautioned the duo against forgetting their roots.
"When we were starting this party, we wanted people who would not only go to power but we deliberately trained our members to be leaders," FDC deputy spokesperson John Kikonyogo said. "We pray to God that they should use them (positions) to serve Ugandans not one old man," the party added.
The nation awaits how Among will steer the House, especially at a time when the late Oulanyah had raised many Ugandans' hopes. Challenges notwithstanding, Among promises to take the aspirations of her late mentor forward. As the 12th Speaker of Parliament, she will definitely be expected to leave her own mark.
Brief profile
Born on November 23, 1973, Among has had an illustrious career starting off as an accountant at Centenary Bank before rising to the position of a branch manager. She graduated with a Bachelor of Business Administration degree from Makerere University in 2005. In 2008, she was awarded a Master of Business Administration degree at the same university. In 2018, Among graduated from Kampala International University, with a Bachelor of Laws degree.