Spice Diana is surely not regular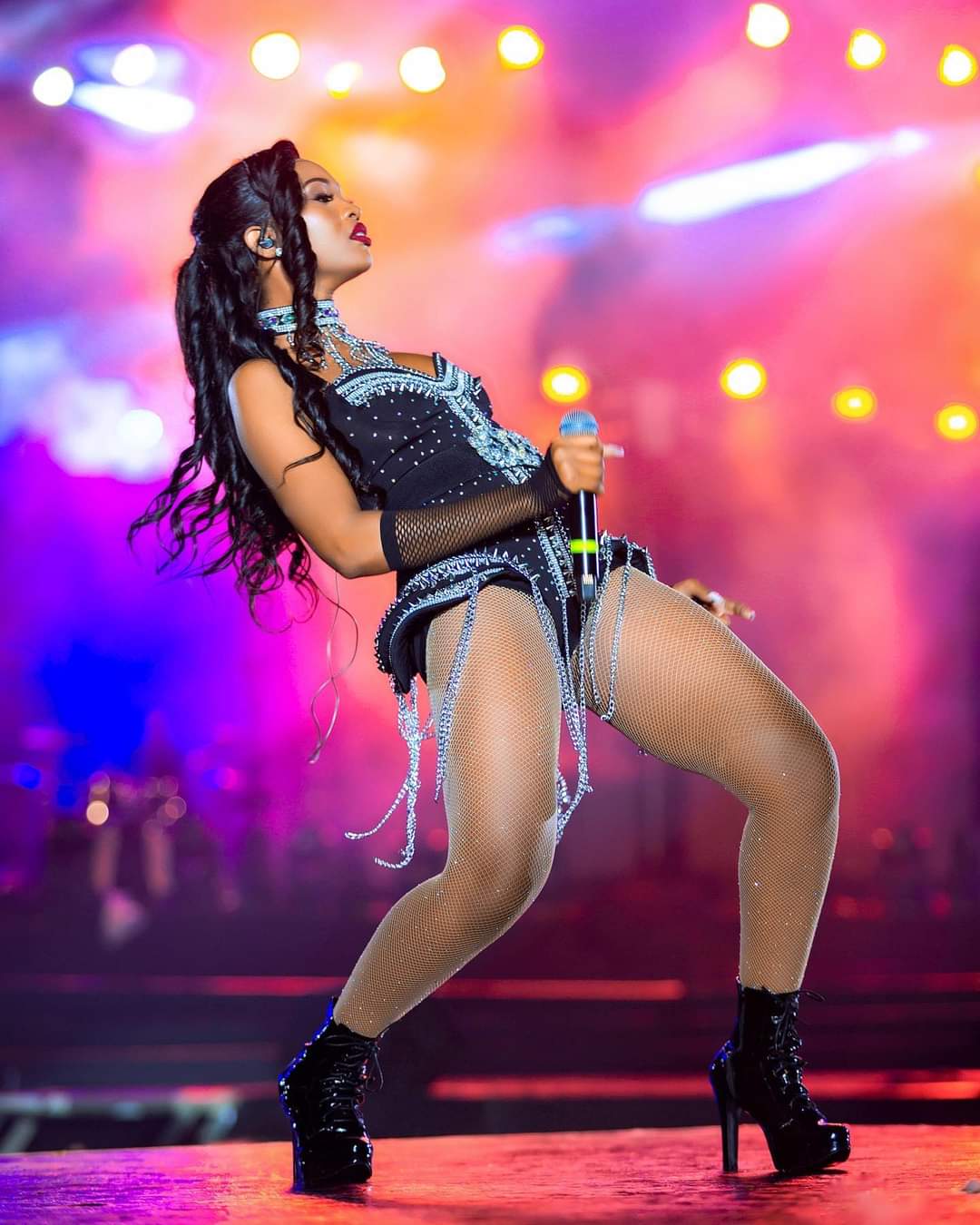 She has been the talk of town since the year started with mini-vans donned with her face and concert details, not forgetting several posters all over town with the same. Hajara Namukwaya aka Spice Diana was set to leave tongues wagging and others mesmerized with her show.
Surely, the Siri regular singer did not disappoint. Many fans and revelers alike thronged Lugogo Cricket Oval on Friday for the long awaited concert. This was after three years without a show to speak of. It was also an upgrade from Freedom City on Entebbe Road where she usually held her shows, filling the place to capacity.
While some thought she was only trying to prove a point in taking her show to a place that has left many sobbing due to the losses incurred, Spice Diana defended her choice for Cricket Oval. "I did not want my people to have the same experience they had last time at Freedom City. During the last concert, there was no breathing space, seats were removed to create space and everyone was uncomfortable."
Joining the likes of Winnie Nwagi, Spice Diana put up a massive show and became one of those that have conquered a space previously synonymous with international artistes.
The wonders of the day started with the massive stage courtesy of ATS Events. Word has it that most of the equipment used to set it was imported from abroad, specifically for this concert. Though somewhat new in the industry, ATS are looking to change the norm of stage production and lighting to bigger and better.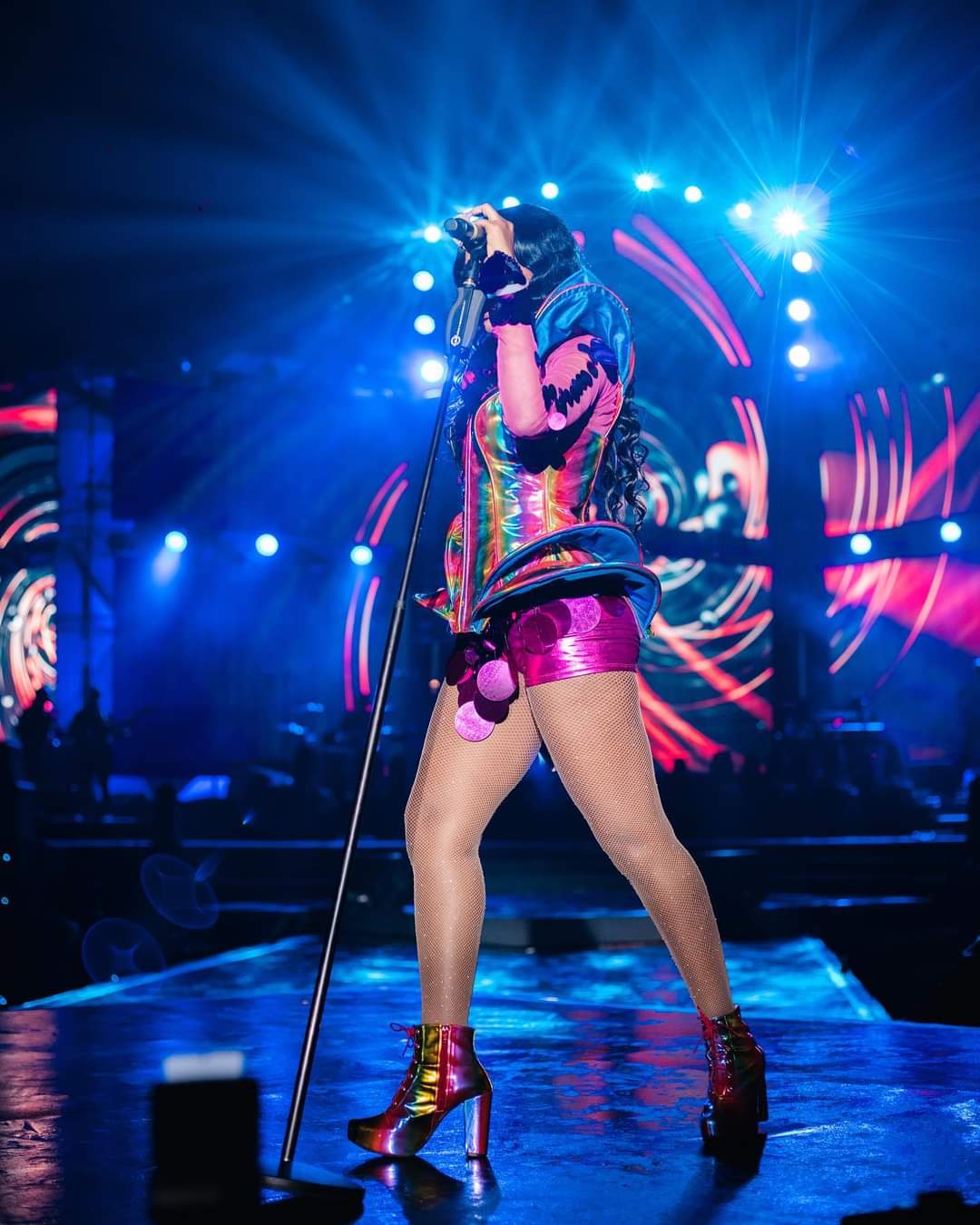 Next was the crowd that was big and of course, encouraging for any artist. These were already coming in by 6pm and sung along to her songs as she graced the stage.
However, someone phenomenal was also in attendance; Barbie Itungo Kyagulanyi who described the singer as "a small-bodied person with a wonderful heart". She surely added spice to the day.
Joined by artists such as Sheebah Karungi, Omulangira Ssuna, Winnie Nwagi, Mudra, and Wilson Bugembe, the show was an amazing cocktail for all in attendance.