Tindi Mustapha- 17 years of making us laugh and still going strong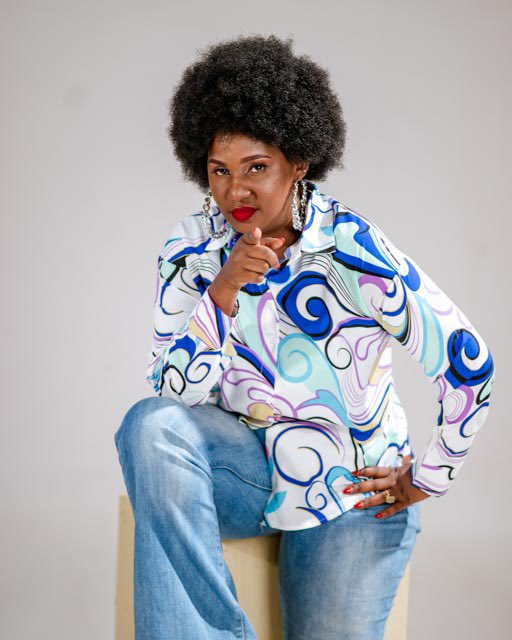 Tindi is a comedian with Fun Factory and has been doing comedy since 2005. She was among the cast at Serena Hotel when the group celebrated 20 years of comedy. She is one of the many accomplished female comedians who can do both stage and stand-up sketch comedy.
Background
Tindi, real name Veronica Tindichebwa is a Zinza from Mwanza in Tanzania who came to Uganda with her stepfather, a white man, when she was 10 years old. In Uganda, they lived in Packwach town in Northern Uganda but spent her adulthood in Kampala.
With this background, Tindi somewhat became a linguist. "Coming from Tanzania, I have an ear for languages. I speak seven languages. When I came to Uganda, we stayed in Pakwach and that is how I learnt Alur. I picked the Runyankore from school. I speak fluent Kiswahili because I was born in Tanzania," she says.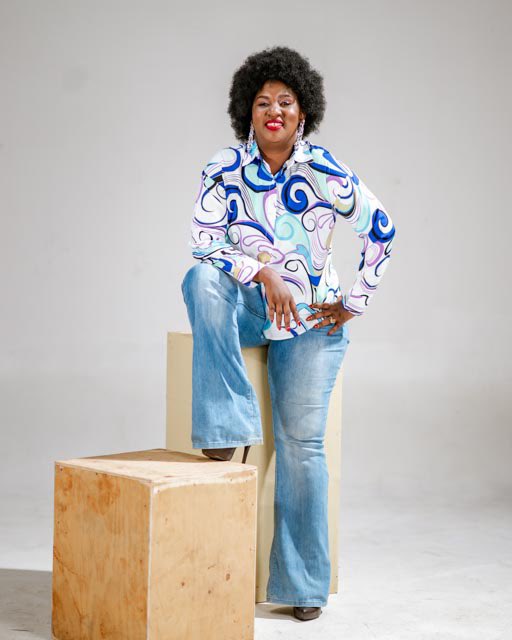 Joining comedy
Tindi attended Namasagali College, a school that was known for nurturing a lot of talent then. It is at Namasagali that she met people like David Ntaro, someone with a passion for the arts and Kwezi Kaganda who was her teacher.
"I was to later meet them again at the National theatre. In fact, Kwezi Kaganda, who was good at drama, told me to give comedy a try. I watched them perform one night and was greatly impressed so when they asked me to join the group, I did not hesitate. In 2005 I performed with them for the first time and the crowd loved me."
She was happy to join Theatre Factory, a group that also comprised her high school friends Frobisher Lwanga, Gerald Rutaro and the leader, Philip Luswata who had seen and approved of her acting skill from the annual productions of Namasagali College.
At the time, the outfit was burgeoning with weekly shows at Club TLC on George Street in Kampala. When she joined, her inspiration was to use acting as another form of education.
"Being a person who likes to communicate particular messages without insulting anyone, I thought comedy was on the lighter side of educating people and people getting the message with some little laughter," Tindi explains.
When she looks back at her journey with Fun Factory, the big highlights bring a smile to her face. "Oh, my Fun Factory. I've gotten to work with very many big companies that I never thought or dreamt I would ever work with. These include MasterCard Foundation, Uganda Telecom, Uganda Breweries, Nile Breweries, and more. I didn't even go to medical school but I've worked with the Ministry of Health."
Through Fun Factory, she is also part of Mizigo Express and Popi, Tv dramas that air weekly.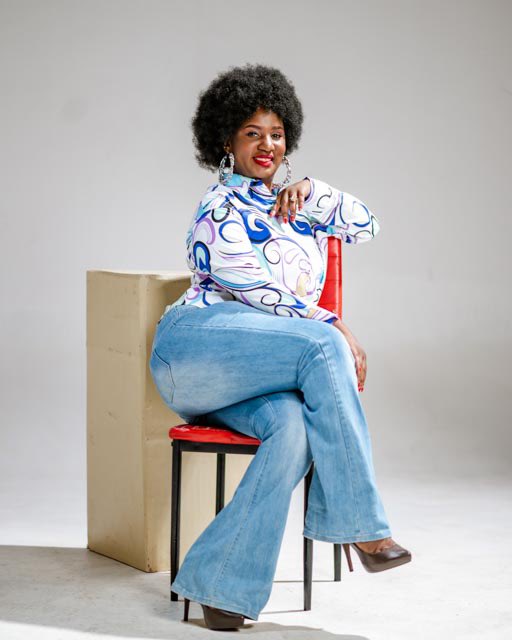 Radio Journey
Besides comedy, Tindi was at some point one of the best evening show presenters at K-FM, co-presenting the K-Drive alongside James Peterson.
"I Joined radio in October 2012. I was talent searched by the former head of radio at K-FM. I chose to give it a shot. I had never done radio before in my life. I was trained for about three months to have a better appreciation of the radio system and I fit in," she says about her life on the airwaves.
In 2021, Tindi Mustafah officially bid farewell to the Namuwongo-based Nation Media Group radio station, KFM after 13-years of service. During her time there, she was even given the moniker Maama K–Drive because of her exhilarating presentation.
She also had a short stint on TV, presenting the Mini Buzz show in 2013.
Family
She sadly lost a son in 2013, Tindichebwa has two daughters; one aged 18-years and the other aged 13.