Uganda's Afroetry queens amplifying the unheard voice of women
The struggle for a world where women's rights are fully respected, valued and realized is still in its early stages. It is a fight that continues every day. It is long and there are victories and setbacks. It is a journey fuelled by feminist passion and rising from the personal experiences of violence and discrimination faced by many women.
Most of that hard work is carried out by women you probably haven't heard of; women coming together in their local communities to stop violence, to make sure their voices are heard, and to change the attitudes and behaviors that drive gender inequality.
Carolyne Afroetry founded Echo Minds poets, a group of female poets focused on telling the stories of African women with the intention of rewriting the narrative and breaking down stereotypes and labels created to degrade the African woman.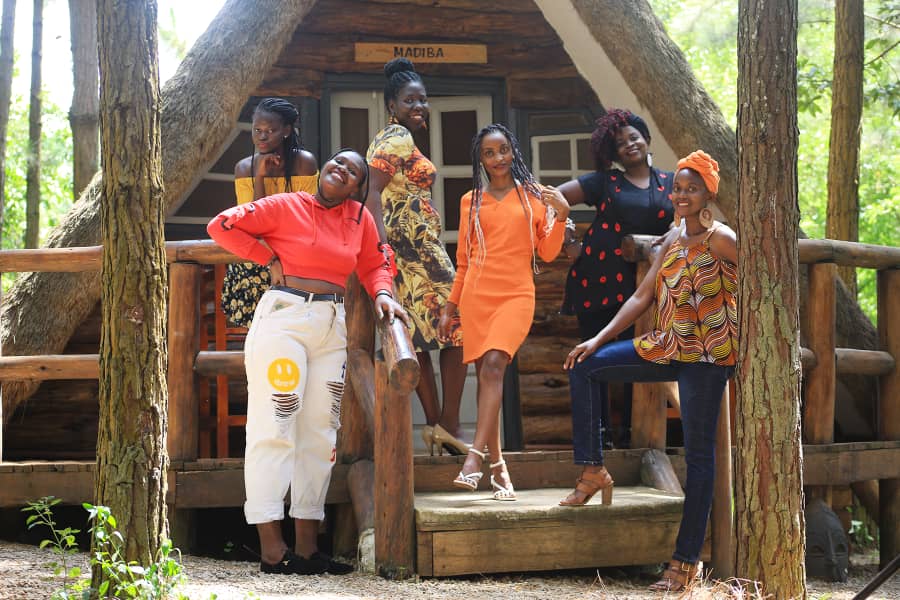 Using spoken word as an art form, she reaches out to those women who want their stories to be heard by the rest of the world.
Carolyne now speaks out about her lioness courage, role as a woman's rights advocate and leader of Uganda's only female poetry group.
Tell us about your poetry?
We come together and write our stories and then take them to the stage. We dramatize the African woman experience in a theatrical flourish with each theme scripted differently. We also engage with our audiences after the show.
I feel that women are not given the microphone often to articulate their voices. Society works on assumption, but we need to be heard.
What's the inspiration behind your poetry venture?
The African woman's plight inspired me to start it. Each time I get online, I find a story and most times the stories are gloomy yet society doesn't care. Some women are even mocked for sharing their stories.
I felt that there was less female representation within poetry yet our stories are many but less is told. So, I made a call out for female poets and five poets responded. It's been three years and we have grown to eight female poets known by their stage names; Brandy, Mercy, Destiny, Pinkie, Agatha, Sheilla and Racheal.
Girls need to be empowered, especially during Covid-19 by encouraging, teaching and allowing them to always stand in the midst of conflict. If we teach them how to rise above society's rigid perceptions about women, we are assured of an equity-led continent. We can further empower girls by allowing them to share their experiences without fear.
Also, through sensitization workshops and drives, girls can learn about their rights and safe spaces in the middle of conflict.
How have you benefited from this venture?
Well, I have benefited a lot from this. There have been more opportunities for me, and even the ladies in the group. People are greatly inspired and educated during our shows. It has also helped me to learn better and grow as a poet.
There's always a hurdle to jump and being a part of Echo Minds poets gives me that push.
Has your poetry had an impact?
I haven't changed much but under the stewardship of Echo Minds poets, I have seen more female voices rise. Sometimes, I am not sure if I am doing enough but when someone reaches out and tells me how much she is inspired by us, I feel encouraged. Also, I have seen more women come out openly to own their stories.
What challenges do you face in your work?
The challenges faced are mostly economical. We lack the funds to build and grow our dream which is discouraging sometimes but we continue to create.
What are your future plans?
We have plans of revolving around activism and poetry and I envision more shows with more women performers. In the long run, I plan to start a mentorship drive for the girl child and take poetry to schools to encourage girls to own their stories.