Women to watch in 2022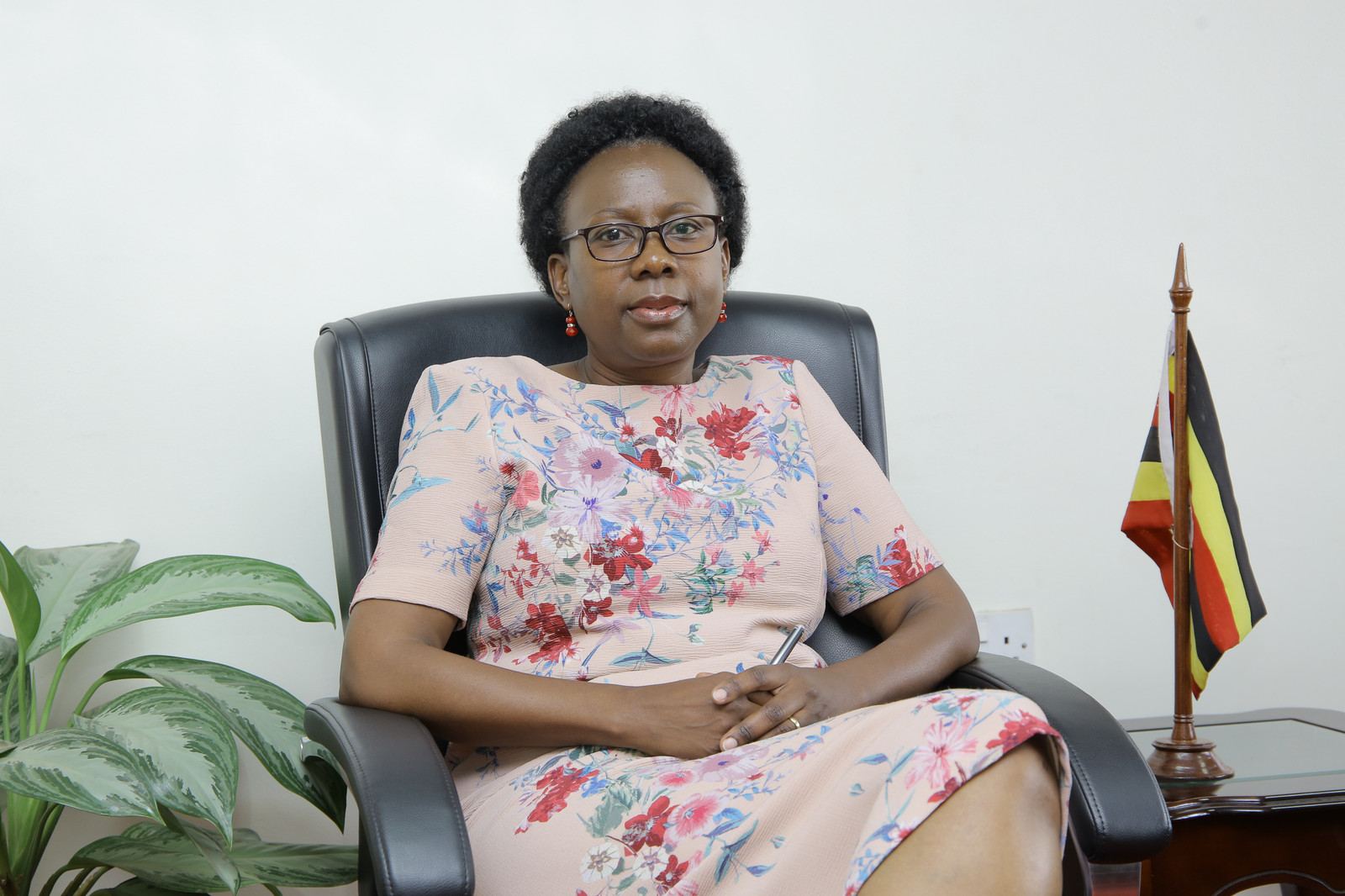 Each year, we celebrate different women in various sectors. These women are recognised for their contribution in making the world a better place. Women who inspire, motivate and fight for a Uganda where fellow women are given space to live inclusively. This year, these are the women to look out for:
Dr Jane Ruth Aceng – Health sector
Dr Aceng is the appointed Minister of Health. She started her job during the early COVID-19 outbreak and since then, it's been non-stop work. Her strength and tenacity were largely tested at the on-set of the COVID-19 pandemic through both lockdowns till today. Obviously, it hasn't been easy. She has faced criticism of how she has handled the pandemic situation, especially with regards to misuse of funds.
However, she is still a favourite among a number of Ugandans who still recognise and appreciate her hard work. She is also a phenomenal woman who is tech savvy and quick at responding to queries on the internet. Very flexible, approachable and an inspiration to many youths.
Her contribution to the wellbeing of Ugandans can't go unnoticed and we can only watch to see what she achieves this year.
Robinah Nabbanja – Leadership
Honourable Robinah is Uganda's ever first female Prime Minister and represents the people of Kakumiro District in Parliament as Woman MP. While appointing her, H.E Kaguta Yoweri Museveni described her as a team player and a patriotic leader. Before this, she served as the Minister for Health in Charge of General Duties, an office she was appointed to in 2019. She has shown great potential in her first months in office by carrying out projects that positively impact the community, including assisting flood survivors in Ntoroko and Kasese Districs and many other life changing projects.
Some have described her as a charismatic down to earth leader who is largely concerned with the well-being of her people, especially those in her constituency. However, since she was appointed, she has faced constant criticism from some quarters in regards to her competence. With all she has achieved so far in her tenure as Prime Minister, we hope to see what more she offers this year.
Janet Museveni Kataha – Education
She is the country's favourite person right now, having finally opened schools after 2 years of closure. She has been theCabinet Minister of Education and Sports since June 6, 2016, and is an advocate for inclusive education. Currently, her task is to ensure that schools are able to operate the rest of the year and the curriculum is fit for the students who had almost given up on school.
Many have applauded her for supporting the policy in which pregnant students and teenage mothers are allowed to study after the two-year lockdown. All schools are required to provide dedicated space for these students when they need to rest or breastfeed their babies. We can't ignore the fact that she has a large role to play in the months ahead.
Priscilla Zawedde aka Azawi – Entertainment
Azawi Azawi, this name has appeared on practically everyone's playlist this year. Young, humble and enthusiastic is what defines the "slow dancing" hit maker. Azawi is a multi-talented singer-songwriter based in Uganda. She was inspired to do music and dance years ago after frequently visiting the Ndere Cultural Centre to watch the dance festivals.
She recently appeared on New York's Times Square Billboard where her album "African Music" was advertised.
She is famous for hits like My Year, Slow Dancing, Quinamino, and Party Mood, among many others. She has appeared on billboards in Los Angeles, London and Atlanta as well which speaks volumes on how her music has spread beyond the Ugandan borders making her a well-regarded international artist. Like one of her songs rightly puts it, maybe this will be her year.
Sheilla Omuriwe Buyungo – Sports
Sheilla is the first Uganda woman to coach a men's National volleyball team. She is also applauded for being the most successful coach when it comes to handling men's team. Buyungo, a decorated player, head coach and Technical Director at KAVC, Uganda's oldest volleyball club, made her mark in the coaching ranks when she helped her side lift the Uganda Volleyball Federation (UVF) National Volleyball League in 2014.
She has drawn lots of success at KAVC, including winning the National Volleyball League title as well being the first female Head Coach at the African Club Championship in 2015 in Tunisia with KAVC where they finished 14th out of 24 teams. She has handled another coaching challenge with Airforce VC in 2017; a team she helped to get promoted from the Serie B division of the UVF National League to Serie A. Buyungo seeks to inspire more women and encourage them to see the good in sports. We hope to see more milestones achieved this year as well.
Gloria Wavamunno – Fashion
Gloria Wavamunno is Uganda's top fashion designer who doubles as the founder and CEO of Kampala Fashion Week. Her fashion line explores the different forms of masculinity and femininity; highlighting the polarity of strength and vulnerability. It further portrays and celebrates the robustness, unconventionality, and empowerment of taboos.
As one who has been in the industry for a while, her initiative has supported and inspired many female fashion designers including Lukwanzi. She is currently championing the recycling of second hand clothes and collaboration among the stakeholders and designers in order to survive the current health crisis. She is definitely someone to draw inspiration from in the New Year with new and trending fashion statements.
Anna Maria Gwokyalya – Innovation
Ms Anna Maria Gwokyalya – 4th year student of Medicine and Surgery at the College of Health Sciences, Makerere University won the award of 'Student Innovation of the Year' at the Heroes in Health Awards (HIHA) held on the 12th November, 2021. She was recognised for her innovation, a book titled "The Mugishas' COVID-19 Tale" which was designed to help children be more involved in the fight against the COVID-19 pandemic.
At a time when the COVID-19 pandemic continues to affect many all over the world, it is important to involve children in the fight to protect themselves because most aren't eligible for vaccination.
Gwokyalya and her team of four others have worked on a number of research projects and online campaigns to raise awareness of Antimicrobial Resistance. This contribution cannot be ignored because awareness is one of the greatest solutions to global health pandemics.
Anne Juuko – Corporate
Anne Juuko is one of the women revolutionising the banking industry as an investment banker and Chief Executive Officer of Stanbic Bank Uganda, the largest commercial bank in Uganda. She is the first female to lead what is recognised as one of Uganda's biggest companies.
Juuko has been part of the banking industry for a while, having worked with Standard Bank Group for eight years. She has been praised by colleagues in the industry for her great performance and exemplary leadership in the banking sector.
As a large part of the economy opens up after the COVID-19 disruptions, many Ugandans are looking to banks to provide loans and credit for businesses to recover. Therefore, Juuko's leadership will be put to the test this year as a leader of this crucial industry.