Is social media taking a toll on our mental health?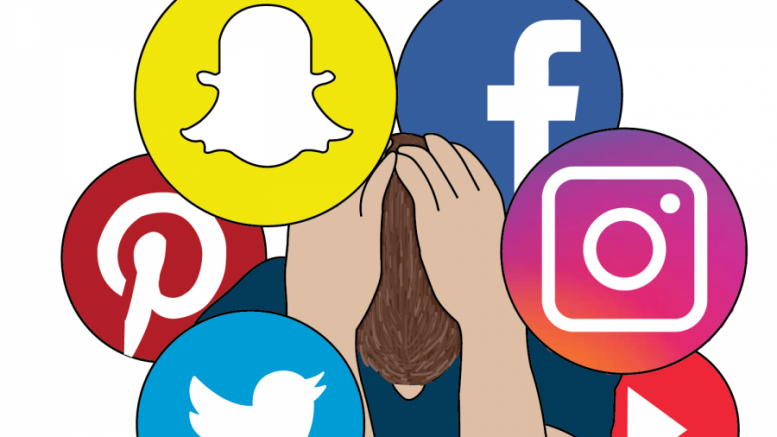 On June 7th, 2021, social media was awash with news of a young Makerere University student, Natasha Byengyeru who had passed away the previous night possibly due to depression. Natasha was a finalist at Makerere's Law School looking forward to graduation. According to close friends, Natasha took her own life following some posts on her social media pages where she had given clues on why she wanted to end her life but these were not taken seriously. She was found dead in her hostel room the following morning.
In a similar case, Abiriya Joyce, a Bachelor of Business Administration finalist at Nkumba University took her own life on 7th March of the same year. Depression and stress were also cited as the cause.
In a poll conducted by UNICEF on August 30, 2019 among 4,057 U-Reporters aged 15-24 across the country, 40 per cent said they have been victims of online violence/cyber bullying. 61 per cent also said that online abuse between young people happens mostly on social networks, especially through Facebook.
According to the World Health Organisation (WHO), more than 264 million people of all ages suffer from depression with more women than men being affected by this mental disorder. WHO also states that suicide is the second leading cause of death in 15–29-year-olds.
Betty Achan, a professional councillor at Safe Places Uganda Treatment Centre which specializes in providing psycho-social services, says mental health is an issue that requires more attention in Uganda, especially among the youth.
"Some people spend a lot of time on social media or watching the news where there is a lot of negative information. This greatly affects their mental health," Achan says.
Social media has a tendency to promote negative experiences, including inadequacy about the life one is living or one's physical appearance. At times, the feeling that others are having more fun or living better lives can trigger anxiety and depression.
The Digital 2021 Uganda report shows that there were 3.40 million social media users in Uganda in January 2021, making the number of social media users in Uganda equivalent to 7.3% of the total population.
For this reason, social media is one of the biggest threats to mental health as different platforms can be hotspots for spreading hurtful rumours, lies and abuse, leaving one emotionally drained and scarred.
A recent study by the Royal Society of Public Health on social media shows that social media is linked to increased rates of anxiety, depression and poor sleep and has been described as more addictive than cigarettes and alcohol.
The negative effects of social media include false information leading to anxiety, negative stereotyping, cyber bullying, peer pressure and constant comparison to others. These in turn can lead to feelings of low self-esteem and overall poor mental health.
Some of the signs that social media may be affecting one's health include spending more time on social media than with real friends, unfavourable comparisons with others on social media, experiencing cyberbullying, being distracted at work or while doing routine activities, spending less time self-reflecting, and lack of sleep, among others.
A 2018 University of Pennsylvania study found that reducing social media use to 30 minutes a day resulted in a significant reduction in levels of anxiety, depression, loneliness and sleep problems. Thus, reducing the time spent on social media is one of the ways to greatly improve one's mental health.
Achan says one should spend less time online and on social media for the good of your mental health.
"Instead of spending a lot of time on social media, more effort should be put in spending time with friends or family members to build in-person relationships which are beneficial," she adds.
She also advocates for self-realization to maintain and improve good mental health practices. She adds that self-realisation helps to build self-esteem and avoid being influenced and pressured into doing things that may affect them negatively.
Self-realisation involves understanding the possibilities of one's character or personality so as to achieve full potential in all they do.
Experts advise that people should spend less time on social media for the good of their mental health and even the little time spent on social media should be used to connect with inspirational people who share similar interests. This way, it will be easier to avoid negative information and characters on social media.