Onions: the secret cure remedy and how to cultivate it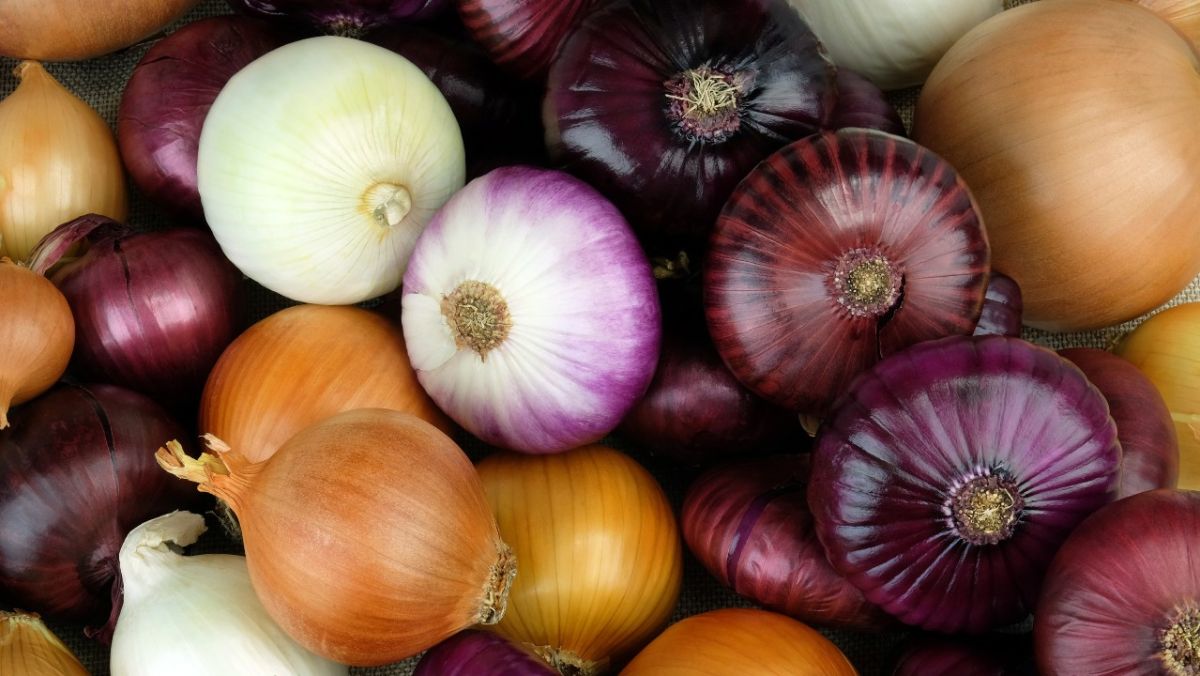 Onions are some of the most used vegetables in home remedies now and during the COVID-19 pandemic.
Onions are vegetables scientifically classified as bulbs, because of how they come together to form a bulb shape. These are very common in African homes and are appreciated in many cultures for the complete difference and aroma they add to the food and the very many health benefits they carry.
Because of the availability of these vegetables, many people never really recognise how much of a necessity they are in culinary and everyday life. Onions play a significant role from completing a meal to fighting inflammation and getting rid of toxins in the body.
Jackie Kirabo, a nutritionist at Nate nutrition says onions are a good source of vitamins and minerals.
''Onions contain small amounts of iron, potassium, calcium, folate, magnesium, phosphorus and the antioxidants quercetin and sulphur," she says.
These are some of the proven health benefits of consuming onions.
Fights cancer
Experts at Harvard University have proven that red onions are effective in destroying breast and colon cancer cells. This is because the vegetables are packed with a powerful compound called quercetin that is known to play a great role in preventing cancer.
Promote respiratory health
People who suffer from respiratory conditions like asthma and sinusitis can benefit from the onion juice extract as it helps relieve nasal congestion.
For oral health
Whereas this vegetable leaves undesirable breath, it is beneficial in getting rid of unwanted bacteria that creates plague and decay. For centuries now, onions have been proven to be amazing sources of vitamins which are beneficial in tooth health. Alternatively brush or rinse your mouth after chewing on onions.
Onions aid in hair growth
Most women have discovered this tip as it is the same with garlic most consumed by Asian women to support fast hair growth and length. The rich sulphur content in onions prevents immature greying and breakage, assisting in blood flow and thus strong, longer hair.
Other benefits include;
Enhancement of brain health
Lower blood sugar levels
Prevent Inflammation and other allergies
Treatment of fever
How to cultivate onions
Unless you're living in the countryside, it is difficult to find space big enough to cultivate an onion farm but since this is an everyday use vegetable, we ought to have at least one plant somewhere on the balcony.
Use of seeds
This is commonly used by farmers with bigger plots of land, especially for commercial use.
Make holes of 5 by 5cms and ensure there is good drainage to avoid flooding.
In the hole, introduce fertiliser and cover with a thin soil layer and add the mulches.
For the first 10 days, irrigate the nursery bed consistently and continue watering regularly.
After 7-10 days germination will have taken place and the mulches should be removed and added to the roof to give the baby onions shade.
Local varieties usually required 2 months for transplant whereas hybrids require approximately 24 -30 days.
Transplanting should happen when the seedlings have built a thick base and height of 15cm.
Once the seedlings have 2-3 leaves fully formed, transplant to the garden and reduce the shade to allow growth and maturity.
Planting for leaves
Firstly, ensure you have access to well fertilised loam soil.
Then decide which method of propagation to use. If you're using seeds, you must have a nursery bed for them to grow then transplant as the leaves start to show.
If you're propagating by the stem, cut the bulb leaving the lower part with roots.
Place the root part in the soil or water and make it a point to leave the upper part above the soil to provide space for the new plant to sprout.
You can water depending on the location. Water more often outside than indoors.
Harvest once leaves form and turn dark green.
Onion Hacks
To avoid teary eyes, freeze the onion for 15 minutes before cutting it or run it under the tap.
Cut and place a piece of onion in your sock to get rid of infections like flue and allergies.