Women that cycle: Health benefits of cycling and what to avoid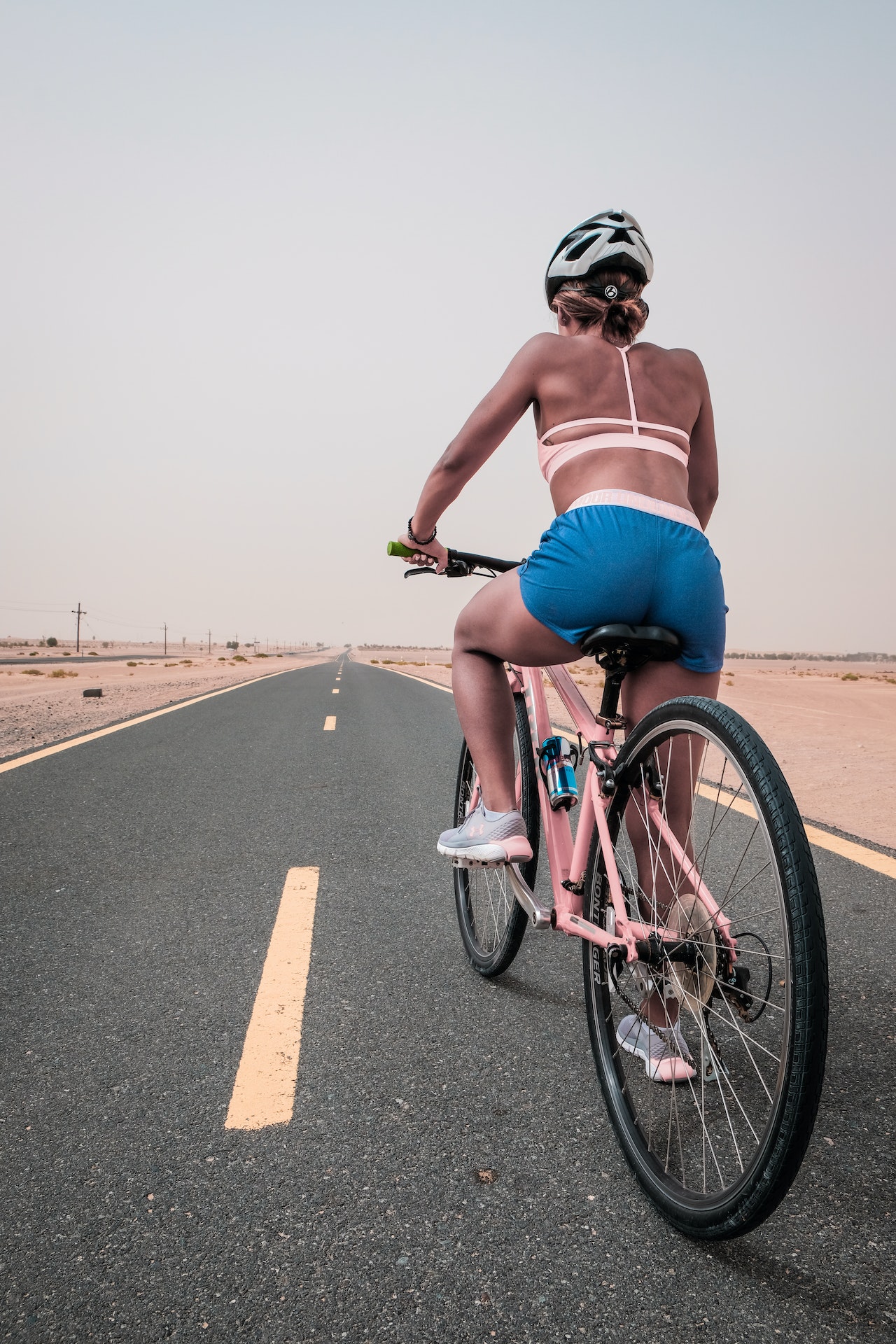 "When you sit on a bike you are not a boy or a girl, you are just a being you and I need to keep up with everyone in the race no matter who they are," Florence Nakaggwa says.
Nakaggwa is Uganda's first female rider to receive a professional cycling contract and she is using her newly acquired career to advocate for inclusivity, mind-set shift and physical fitness from her village in Masaka and the whole of East Africa.
She was recently featured in the Guardian, a famous publishing news media based in the United Kingdom as Uganda's first professional female rider.
Last year, the Kampala Capital City Authority introduced bicycle parking in the city centre to encourage cycling in a bid to decongest the city. This year, Makerere University has introduced digital bicycles on campus to encourage students and staff to cycle as a way of exercising. In the same spirit, cycling organisations like Team Amani have gained recognition in the country.
At least 90% of health experts will advise daily body movement to encourage physical fitness. The issue is that for most Ugandans, most time is spent at work. Therefore, they hardly take time to indulge in these physical activities which means that convenient, effective concepts have to be adopted to suit the busy man and cycling is exactly that.
According to Richard Aruho, a general doctor, cycling is very beneficial for weight loss, relieving stress, improving the body form and strengthening the body.
Walter Ocheng, a cycling and spinning instructor, also recommends the activity for people recovering from illness.
"It is also good for people recovering from or regaining strength after a previous illness like diabetes, pressure, cancer and after caesarean section," he says.
While working out at the gym is not something everyone can commit to for fitness, hobbies can be utilised for example dancers have found their footing in Zumba, same as yoga.
Cycling is not only one of the fastest growing outdoor recreation activities that is decongesting cities; it is also one of the ways to improve individual health in communities.
Here is why you should cycle both as a hobby and physical exercise:
Aids in balance and coordination
Cycling can help stabilize your core by improving your coordination. This is how it works; when you sit on the bike to ride, there is a particular position you inevitably have to maintain. Persistent riders are well acquainted with the knowledge of balance because to stay upright, you must find the centre of balance.
Weight management
People working towards weight loss are often encouraged to take diet and adequate body exercise very seriously. A 2019 research shows that cycling is vital in aiding reduction of body fat and mass. While cycling, an individual's metabolism rate increases, one builds muscle and burns fat. Since it is adaptive, one can increase or maintain consistency depending on how much they want to lose and how fast.
Improves respiratory health
Cycling is good exercise for your lungs too. An article published by USA National Library of Medicine, reveals that cycling for 170-250 minutes per week can greatly improve lung health. Since cycling is a physical activity, it is also essential in building a good immune system which helps the body fight against any other respiratory diseases.
Mental health
Cycling like walking allows space for meditation and calm helping release ''feel good'' hormones known as endorphins. These help the mind to relax which boosts your mood, reduces feelings of anxiety and consequently makes you feel happier.
Being able to see different things, environments, people, colours while you cycle also renews your mind to think positively and rid of anxiety and worry.
Improves strength and flexibility
Like any other physical exercise, cycling can help improve strength and flexibility because it supports muscle development and is practical in building endurance.
However, cycling can be a dangerous activity if done without enough caution and care. Here are some Do's and Don'ts to consider.
Get a doctor's recommendation if you have underlying health issues so that you do it right.
Stay safe: Wear a head gear or helmet and knee pads if you're not very conversant riding.
Use headlights and respect the traffic, ride with it and not against it.
Start out slowly, just like any other exercise give, yourself time to be perfect.
Wear cycling clothes: Bright colours or a reflective jacket will keep you safe on a road with traffic or in dark hours.
Maintain good posture: Don't try to brag about your skills while on a trail or road, keep a light touch on the hand bars and choose a suitable bicycle to avoid putting too much stress on the body and muscles.
Wear a mask if you find yourself in air polluted environments.
Overall cycling is a good and convenient exercise for people looking for simple workout options and can help one practice flexibility, endurance and balance.